Driven by Good™
Because a little good can go a long way.




What drives CAA?
Since 1903, CAA has worked on being a force of good in all the communities we serve. We believe that looking out for others is the most important thing a company can do. That's why we established the first roadside assistance program and continue to advocate for the safety of motorists, cyclists and pedestrians alike every single day.

Everyday heroes
We're proud to celebrate the people who go above and beyond to make the world a better place. Whether they're an Associate, Member or even the neighbour next door, our heroes are the people who always put others first.

Community
We believe in the importance of community and strive to make life better for all. We don't distinguish between large-scale initiatives, like advocating for safer neighbourhoods, or small-scale, like supporting a Member through a difficult time.

Created for good
We're always innovating new ways to make our neighbourhoods safe. We also anticipate our Members' needs, and develop real solutions for wherever life takes them.
Driven by those who choose good.
Tell us your story.
Good neighbours brighten our days. Whether they're watching your home while you're away, offering you splits from their garden or just stopping by to share a smile, they turn streets into communities.
Let's celebrate all things good, no matter how big or little. Share a story about someone you know who puts the good first.
Thank you.
Thank you for sharing your story. Your response has been submitted.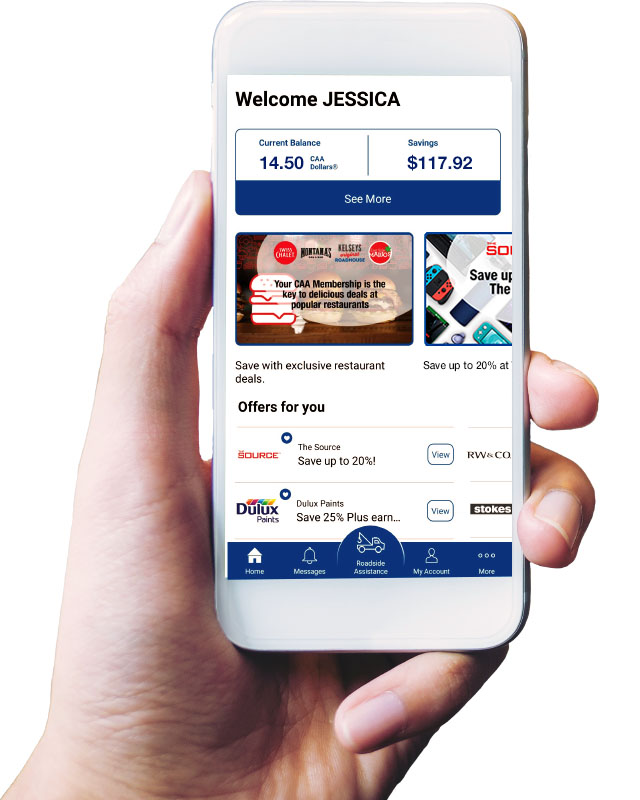 Want to unlock the full power of your CAA Membership?
Download the CAA Mobile App™ and get access to over 250 Member-exclusive deals while you're on the go. Track your savings on apparel, restaurants, the latest tech and more. Plus, request roadside service directly from the app.
Learn More