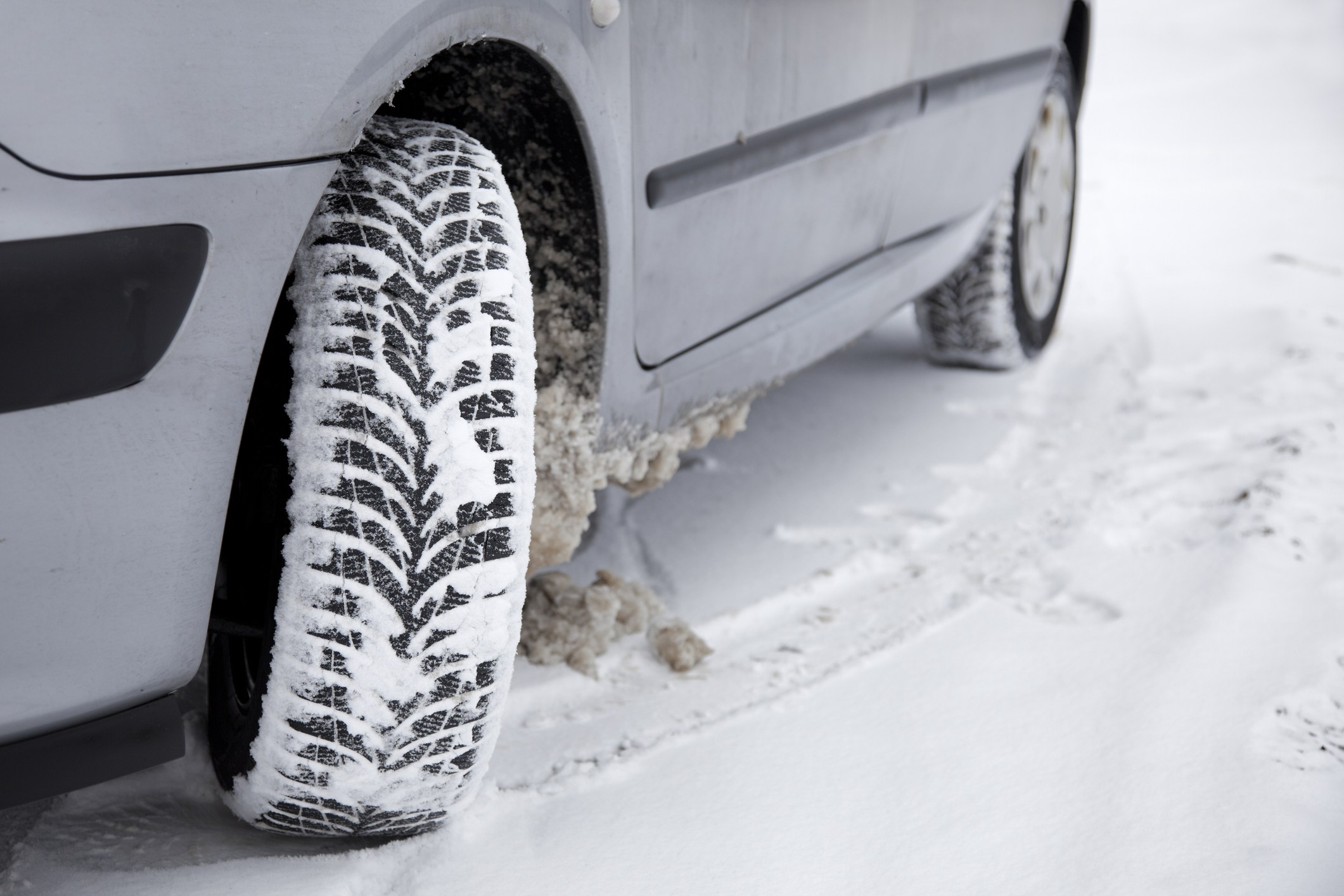 If you're like most Ontarians, you've been relying on your car for runs to the ice rink, the tutors, the mall, and to school. All that increased traffic is making the roads busier and plummeting temperatures are about to make the roads a lot more slippery.
Be Prepared for Winter. 
While Ontario does not yet have a law in place making it illegal to drive without winter tires, we do have two great incentives to make the switch.
First, there's the safety issue. In a province where winters can become extreme, you need tire treads that can grip. Be aware that all-season tires just don't perform as well as winter tires on snow or ice. Winter tires are specially designed to grip and brake better in order to help maximize vehicle handling and stability on cold roads.
While safety is one great reason to switch over to winter tires, auto insurance savings is another. This is truly a win-win. As a car owner you're entitled to a discount, regardless of who holds your auto insurance policy. Since 2016, this mandate by the Ontario government was not just an incentive to drive (pardon the pun!) road safety, but it was also a way to help bring down the high cost of auto insurance in the province.
Get Your Automatic Winter Tire Discount.
To benefit from savings, just install winter tires. It's that easy!
That said, there is no regulated discount amount. Ontario insurance providers give discounts between 2%-5% off and what the discount actually applies to can vary from insurance provider to provider.
For instance, while CAA Auto Insurance gives drivers 5% off their premium when 4 winter tires are installed, not all providers do — so be sure to check with your insurance company.
To receive your discount, you may need to prove that you have winter tires. Some insurance companies may want to see a photo of the tires installed on your vehicle; others may ask to see the tire or installation invoice. That same proof may be required if you are submitting an accident claim, so be sure to store your receipts somewhere safe.
Here's a handy checklist to help determine whether you'll qualify for an insurance discount:
Have you replaced all 4 summer/all season tires?
Do your tires have a snowflake or mountain peak symbol on them? (If they don't, they maybe all-season tires and not snow tires)
Do you have documentation to prove you've had your tires installed before Nov. 20, 2018? (Your insurance company may require a photo/tire receipt/installation receipt)
Once your snow tires are on, ensure that they continue to perform at the maximum by checking their air pressure once each month.
Lastly, carry a fully charged cell phone and emergency kit whenever you head out – even if it's just to the ice rink, the school or the mall. You never know what winter can throw your way!
Does Your Auto Insurance Still Meet Your Needs?
The licensed insurance agents at CAA are happy provide you with a complimentary review of your current policy – even if it's with another provider. Just give us a call 1-844-830-3400 or stop by your local CAA Store for a chat.
Want to learn more about CAA's insurance coverage, winter tire coverage savings and more? Visit our auto insurance page for more information.
+ Terms and Conditions
Auto and Property Insurance and CAA Tire Coverage are underwritten by CAA Insurance Company. Certain conditions, limitations and underwriting guidelines apply.