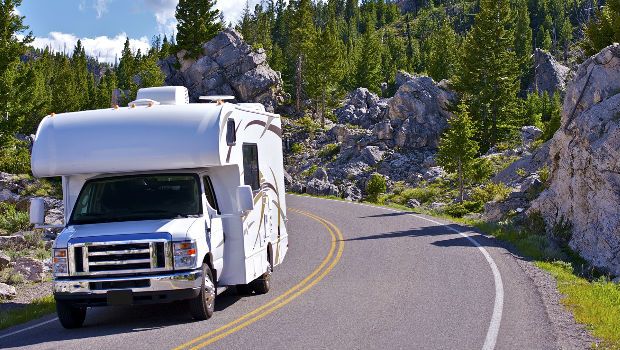 The leaves on the trees have started to bud and the grass is getting greener, so you know spring is in the air. After months of not being on the road, your RV is probably covered with a plastic tarp and parked in storage. But with the warmer weather approaching, it's finally time to bring out the RV for another season full of weekend getaways, summer road trips, camping and more.
To ensure your vehicle is ready for the first road trip, you need to make sure there is no damage from the harsh winter and you need to perform a detailed spring inspection. We have the perfect RV Checklist to get your wheels on the road for worry-free fun this spring and summer.

And when you're on the road, don't forget to stay protected with CAA Travel Insurance. CAA Travel Insurance offers a variety of travel insurance plans to suit your travel needs and all of our plans come with great benefits:
Save with CAA's Annual Plans for 4-day, 8-day, 15-day or 30-day coverage options starting at just $40.05!1
Enjoy unlimited coverage within Canada.
Emergency Medical Coverage up to $5 million CAD.2
Plus, CAA Members save 10% on their CAA Travel Insurance purchase3. Get a quote today.
+ Terms and Conditions
CAA Travel Insurance is underwritten by Orion Travel Insurance Company. Certain exclusions, limitations and restrictions apply. Subject to change without notice. A Medical Questionnaire may be required to purchase travel insurance. Quotes are valid for 30 days.
1 Price of a 4-day Multi-Trip Annual Plan per adult under age 60 with the CAA Member savings. Multi-Trip Annual Plans cover 4, 8, 15 or 30 days per trip, depending on the Plan you purchased. Convenient Top-Up coverage is available for longer trips. The Multi-Trip Annual Plan and any Top-Up may never extend beyond 365 days from departure date or effective date. The 4 and 8-day plans do not apply to Multi-Trip Annual Vacation Packages.
2 Up to $5 million CAD. Maximum $25,000 for all Emergency Medical Insurance benefits if at time of claim: a) your GHIP (government health insurance plan) coverage was lapsed; and/or b) you did not have GHIP authorization to cover your trip days exceeding the days GHIP covers outside your province or territory of residence.
*Policy conditions and limitations apply.
3 Applies to CAA Members in good standing (CAA Membership of South Central Ontario Territory (282) dues paid in full by membership expiry date). Ten percent (10%) savings applies to the total premium excluding applicable taxes. Minimum premium applies. Subject to change without notice. This savings does not extend to Visitors to Canada Insurance.
© 2017 CAA South Central Ontario. All rights reserved. Serving Members in Southern and Central Ontario.
® CAA trademarks owned by, and use is authorized by, the Canadian Automobile Association.