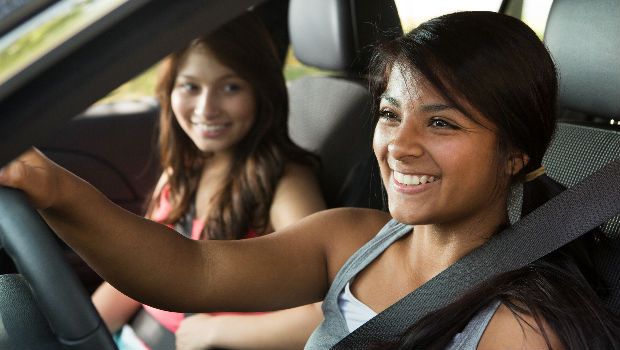 Reaching driving age is a major milestone for young people and for their parents too. A new driver's licence opens up a whole new world of independence. But it also comes with many new responsibilities. As a parent, you play an important role in helping your teen gain the skills and knowledge needed to stay safe on the road. Keep your new driver safe, download our brochure. For more information, visit http://driveright.caa.ca/
Every new driver needs to know the rules of the road and possess safe driving skills. That's where a good driver's education program comes in. A professional driving instructor can alleviate stress for everyone, especially if your teen may feel pressure or judgement while driving alongside you, or you find it challenging to stay calm and objective when your teen is behind the wheel.
Choose quality over convenience – your teen will benefit from these lessons his/her whole driving life! For tips on how to find a great driving school, click here.
Have you already signed up for a CAA How to Drive Beginner Driver Education Course? Click here to enter for a chance to win.
Help educate your teen
One way you can actively help your teen become a safe, responsible driver is by providing opportunities for practice. You're the coach, building your teen's skills and confidence on the road is a role that requires time, patience and understanding. Calm, positive feedback is the most instructive.
Expose your teen to a variety of conditions.
Start in an empty parking lot, progress to residential streets and (when their licence permits) practice on the highway
Practice on straight roadways, hills and curves so your teen experiences the difference
Practice day and night driving (once their licence allows)
Practice driving in different conditions including rain, sleet and snow
Parking skills require practice – be sure to spend time on this too
Clarifying Expectations
Even if it provokes the occasional sarcastic comment, it's a good idea to review your expectations before you hand the keys over to your teen. Consider making a Teen-Parent driving agreement. Write your own, or use a sample available here. Review your family driving agreement and safety-related concepts such as:
It's never acceptable to drive when impaired by alcohol, drugs, anger or fatigue
Never ride as a passenger of a distracted or impaired driver
Having passengers without your permission and being responsible for any passengers you do allow
Dealing with peer pressure
Continue to work on their skills by checking that  your teen avoids distractions such as texting, drives the speed limit and according to road conditions, wears a seat belt, remains calm and detects hazards and responds appropriately
We have outlined just a few of the essential steps to help your kid be safe on the road. For a comprehensive list, please download-our-brochure
You can also visit http://driveright.caa.ca/