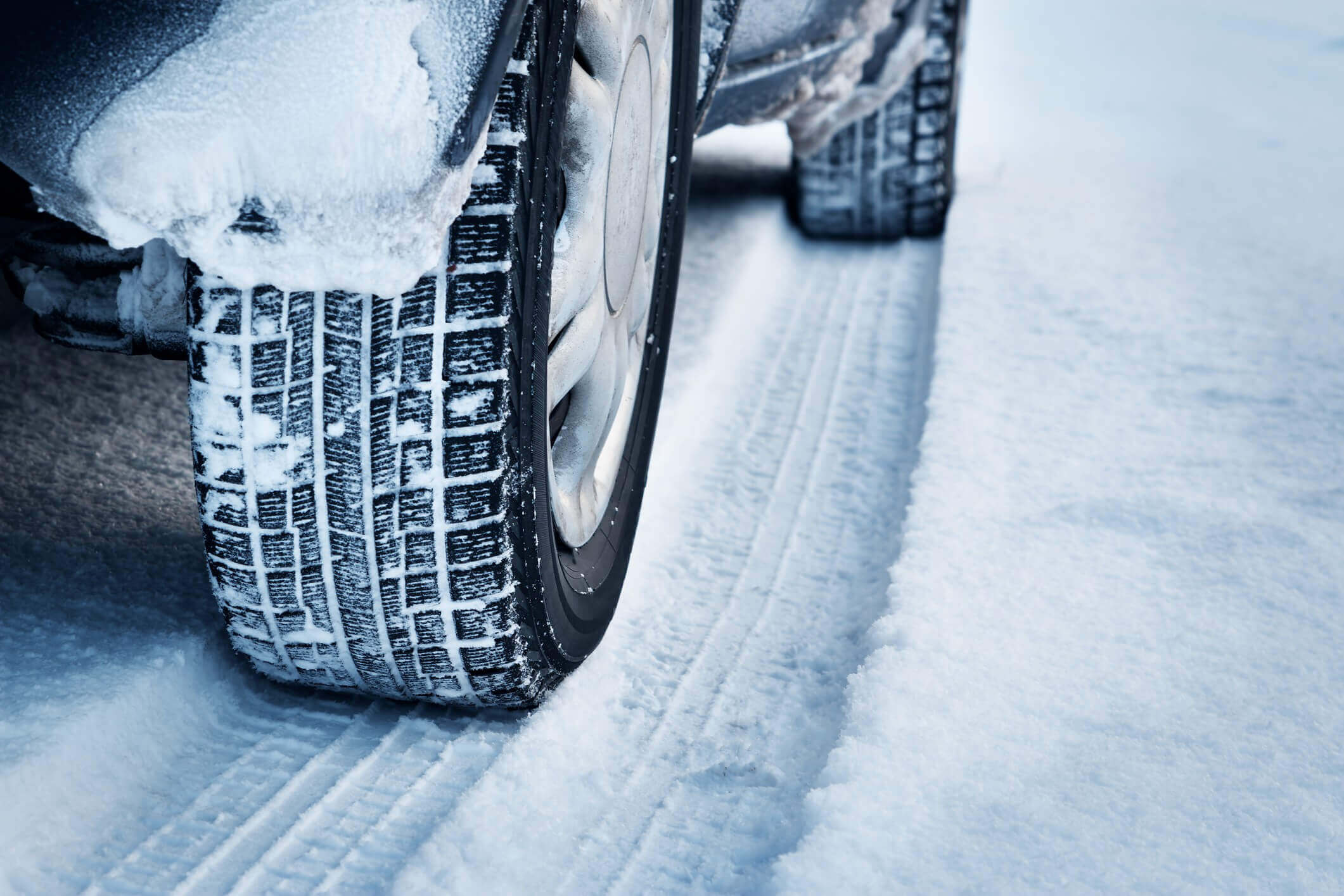 If you're one of those drivers who still doubt the value or efficacy of winter tires, consider this: in Quebec, where 96% of drivers were already using winter tires before the provincial government made their use mandatory in 2008, the number of collisions dropped by 5% as soon as the law was passed*. That's right: a mere 2% increase in winter tire use, from 96 to 98%, was responsible for a 5% decrease in collisions. If you're still not convinced, look at Germany, where the introduction of a winter-tire law led to a fifty percent decrease in personal-injury collisions*.
Traction Control, ABS and AWD – No Substitute for Winter Tires.
And if you think that modern driving aids like traction/stability control and ABS render winter tires obsolete, think again. While these technologies can help, they're not meant to be a life-saver in snowy and icy conditions, and since they work in concert with your tires to keep you safe, they are limited by the tires' inherent grip. Your car's systems will still work if you drive year-round with all-season tires, but with winter tires, you'll get a much better driving experience.
Which Tires to Buy.
Your car manufacturer will have a list of recommended winter tires for your make and model. Also, online stores typically have a tire selection tool that will steer you towards the exact size(s) needed. That said, before purchasing any set of tires that seems reasonably-priced, you should consider the type of driving you do and the severity of winter where you live. If you're unsure, most stores that sell winter tires will have staff willing to help you select proper tires for your application.
As an FYI, two main types of winter tires are available: ice radials and snow treads. Ice radials have a very smooth profile while snow tires have a large block tread pattern with deep grooves to keep snow and ice from jamming in the tread. If you're a typical commuter who mostly logs highway miles, ice radials are the better option – they are quieter and have less impact on fuel consumption. Snow treads are designed for driving in thick layers of snow, which are most often seen in the country and areas that the snow plow might not reach on a regular basis.
Note that if your car uses particularly low-profile or wide tires, you might want to consider switching to a different size for your winter wheels. On wet, snowy or icy surfaces, a narrower tread tends to provide better traction and control. For more info on alternate wheel and tire sizes for your vehicle, call a tire retailer or your dealership.  
When and Where to Buy.
Brick & mortar stores typically start selling winter tires at the end of summer, while online stores carry them year-round. As for the best moment to have them installed, you can use the following tip: if you can see your breath outside, it's most likely time to mount your winter tires.
Online shopping has greatly simplified price comparisons, but be careful when using popular websites like TireRack (which ships out of the U.S.) since their initial price quotes will not include the cost of shipping and duty, which will be substantial. As for installation, all retailers will either install the tires themselves or, in the case of an online shop, ship your tires to an approved installer.
Buying a wheel package (tires and wheels) is generally a good idea and most stores will mount and balance your new tires on the wheels when you purchase everything at once. Having a set of winter wheels also simplifies the bi-annual changeover since your tires do not need to be removed and re-mounted on the one set of wheels.
Still on the topic of wheels, fully painted ones are the best option for the winter. The paint protects against corrosion and it can easily be touched up when it starts wearing away.
Finally, make sure to buy only direct-fit or OEM wheels – cheap multi-fit wheels might not be the exact size specified by the OEM and they tend to be lug-centric instead of hub-centric, which can lead to increased vibration and bearing damage.
Winter Tires Are Less Expensive than They Seem.
Sure, the initial investment might seem steep, with the average set of four wheels and steel rims costing between 800 and 1200 dollars, but once you've spent the money, you only need to pay to have the wheels swapped twice a year. Moreover, your tire wear is now spread across two sets, which means that you'll be stretching their useful life by a considerable amount.
Finally, consider the fact that winter tires lower your insurance rates. As of Jan. 1st, 2016, all Ontario insurance companies are required by law to offer a winter tire premium discount, and the average discount is 5%.
In the end, the financial hit is much lesser than one would expect. And of course, with winter tires installed on your vehicle, you're much more likely to go through another winter unscathed. You can't put a price tag on that.
Shopping for new tires or looking to have winter tires installed? Visit caasco.com/aars to find a CAA Approved Auto Repair shop near you. Have more questions? CAA provides Members with free automotive advice. Call us at 1 866 464 6448 or email at cats@caasco.ca."
*Source: Wheels.ca, November 2013