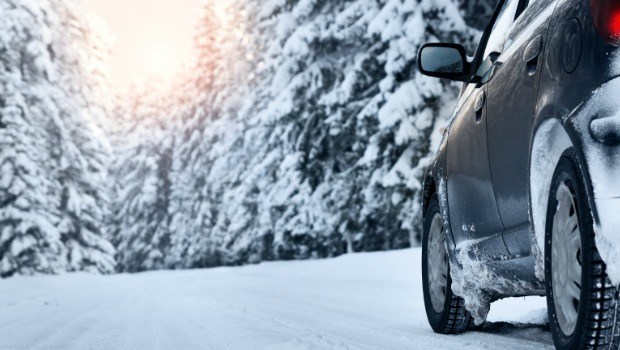 Winter is almost here and this year we want to make sure things don't spin out of control.
That was the reason CAA South Central Ontario and Toronto Police Service hosted an event  early November 16.
"Most road collisions are not accidents and are preventable," said Elliott Silverstein, Manager of Government Relations, CAA SCO. "Winter weather conditions can challenge even experienced drivers. CAA is busy getting ready to keep you safe."
Drivers at the event could test their skills by simulating the difficulties of driving on ice. Skidding, a challenge often encountered when roads are suffering winter conditions, can come quick and surprise even the most experienced on the road. If you hit an icy patch or find yourself in a skid, don't panic. To regain control of your vehicle take your foot off the brake or accelerator, and look and steer in the direction you want your car to go.
This winter always drive according to the weather and make sure to drive accordingly. #CAAWinterDriving pic.twitter.com/0qlxnmV1EX

— CAA South Central ON (@CAASCO) November 16, 2016
The event also served as a reminder that we all need to change our mindset as the seasons change as well.
Some ways you can get ready for the season is by preparing your vehicle before winter hits.
Pack a winter emergency kit.  

Ensure you have an ice scraper, snow brush, shovel and extra windshield washer fluid in your vehicle.  

Install a set of four matching winter tires for better traction.  

Winter impacts all drivers. Letting a fellow driver into your lane and a simple thank you wave in return can make the difference on a stressful winter day.
Pack a winter emergency kit before winter weather hits. #CAAWinterDriving pic.twitter.com/HzdMlley2d

— CAASCO News (@CAASCO_News) November 16, 2016

"The need to be aware and alert at all times on any road even in the most routine circumstances is a key component to moving through traffic safely," said Constable Clint Stibbe, Toronto Police Traffic Services. " Following these precautions can help reduce your chances of being involved in a collision while driving in any weather conditions, especially the winter."
Here is some helpful advice for all drivers this winter.
Always drive according to the weather and adjust your speed accordingly.

Focus on driving and you will never be surprised by a change in road or traffic conditions

Leave yourself extra time to get to your destination by planning ahead when poor weather is expected.
For more helpful winter advice, make sure to visit www.drivinginwinter.ca
Stay alert and aware at all times on the road this winter @esilverstein @TrafficServices @OPP_HSD @CAASCO #CAAWinterDriving pic.twitter.com/0koiIsdZ8l

— CAASCO News (@CAASCO_News) November 16, 2016