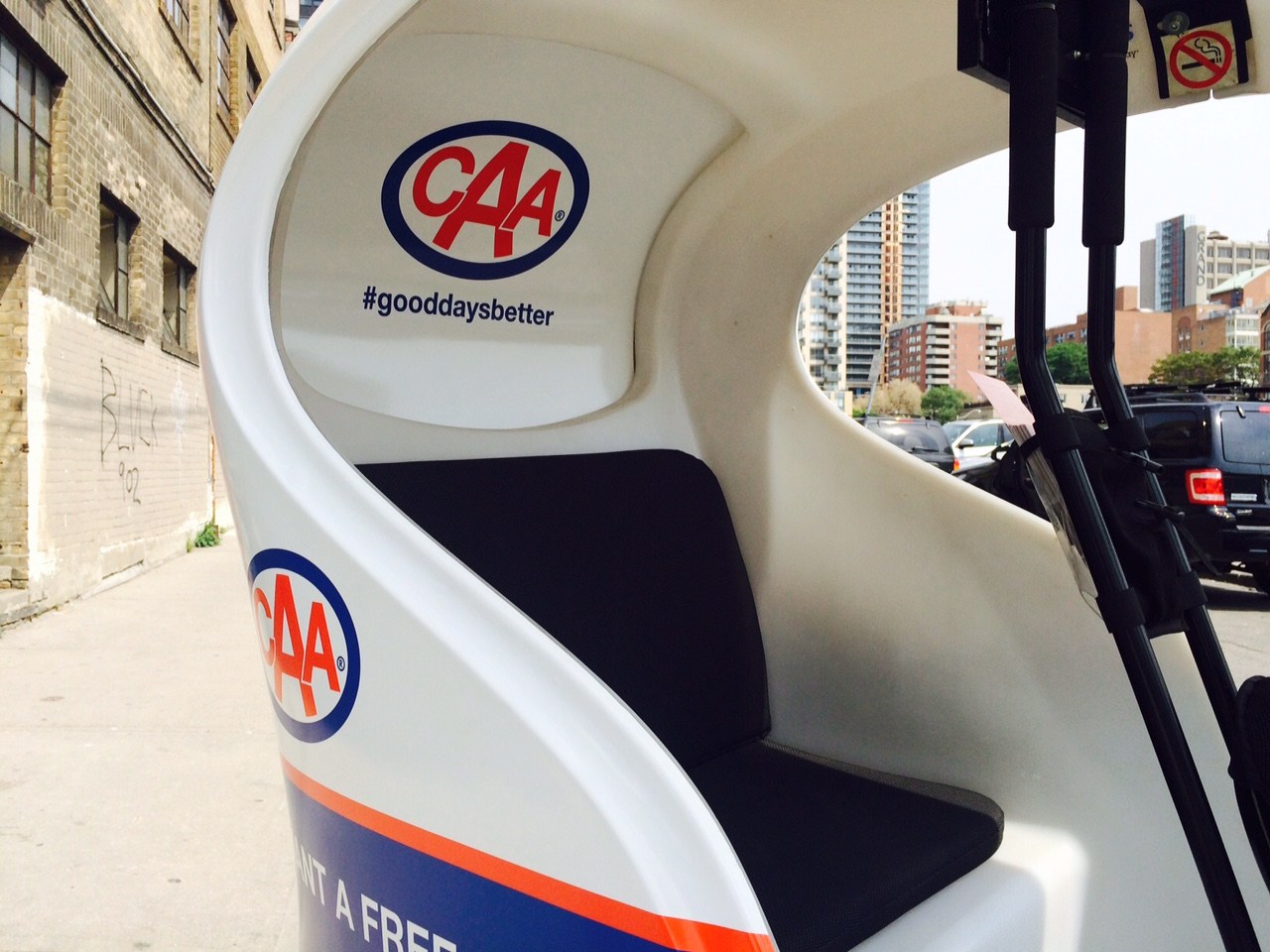 This summer, we're going small in a BIG way.
Beginning June 7 at the Toronto Blue Jays game and happening throughout the summer at many great events, CAA will be offering FREE lifts to and from venues with a brand new fleet of CAA Tiny Trucks. These 8 pedal-powered vehicles will be available during multiple festivals and sporting events to offer a free ride to anyone who asks. Our main events this month will be with the Toronto Blue Jays, the Honda Indy, and NXNE music festivals.
Your free lift is only the beginning. Every rider who jumps in a Tiny Truck can also enter to win 1-of-2 CAA Travel vouchers worth $1,500. And as a special bonus, when you arrive at your destination, you'll get a special knapsack as a free gift. It's just our way of making your day better.
Have a look at the full schedule of events to find your next chance to hop in one of the new CAA Tiny Trucks. And if you spot one rolling through the city streets, be sure to snap a photo and tweet us with #GoodDaysBetter for a shout-out and the chance to have your photo featured in our Facebook and Twitter photo galleries.