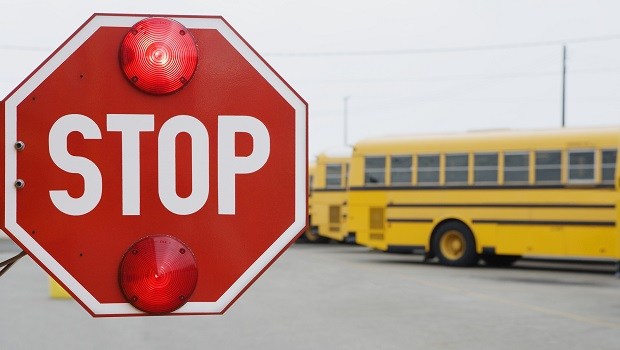 School buses play an integral part in Ontario communities providing more than 800,000 children safe transportation to and from school every day. As motorists, we have a responsibility to ensure school buses make it to their destinations safely by sharing the road, driving with extra care and knowing what to do and how to report unsafe drivers. With the school year approaching here are some important reminders about school bus safety.
Drivers Should Always Remember to Do the Following:
Comply with posted speed limits within school zones
When driving on a road WITHOUT a median, drivers travelling in both directions must stop for a stopped school bus with its red lights flashing.
When you approach a stopped school bus from the front, stop at a safe distance to allow children to get on or off the bus and cross the road. Do not move forward until the red lights have stopped flashing or the bus begins to move.
When driving on a road WITH a median, traffic coming from the opposite direction is not required to stop.
Drivers must stop at least 20 metres (or five car lengths) behind the bus.
How to Report Unsafe Drivers.
Identifying and reporting unsafe drivers is an important way of keeping our roads safe. Not stopping for a school bus will result in a fine of up to $2,000 and 6 demerit points. If you see a driver who doesn't stop for a school bus, you should safely pull over and record the following:
Location (street or intersection), date and time.
Description of the vehicle including make, model, colour and licence plate number.
Status of the bus (whether it was moving or stopped, and if it had lights flashing on or off).
If children were boarding or exiting.
If the driver passed from the front or behind the bus.
Record or photograph the scene.
Contact the police with as much information as you can, including the names of any witnesses.
For more information, visit MTO's School Bus Safety page.
Safety Begins at Home.
Parents, speak with your children about school bus safety. Be sure to visit our School Zone Safety page for more information.
If your children are walking to school, be sure to speak to them about these important safety reminders.