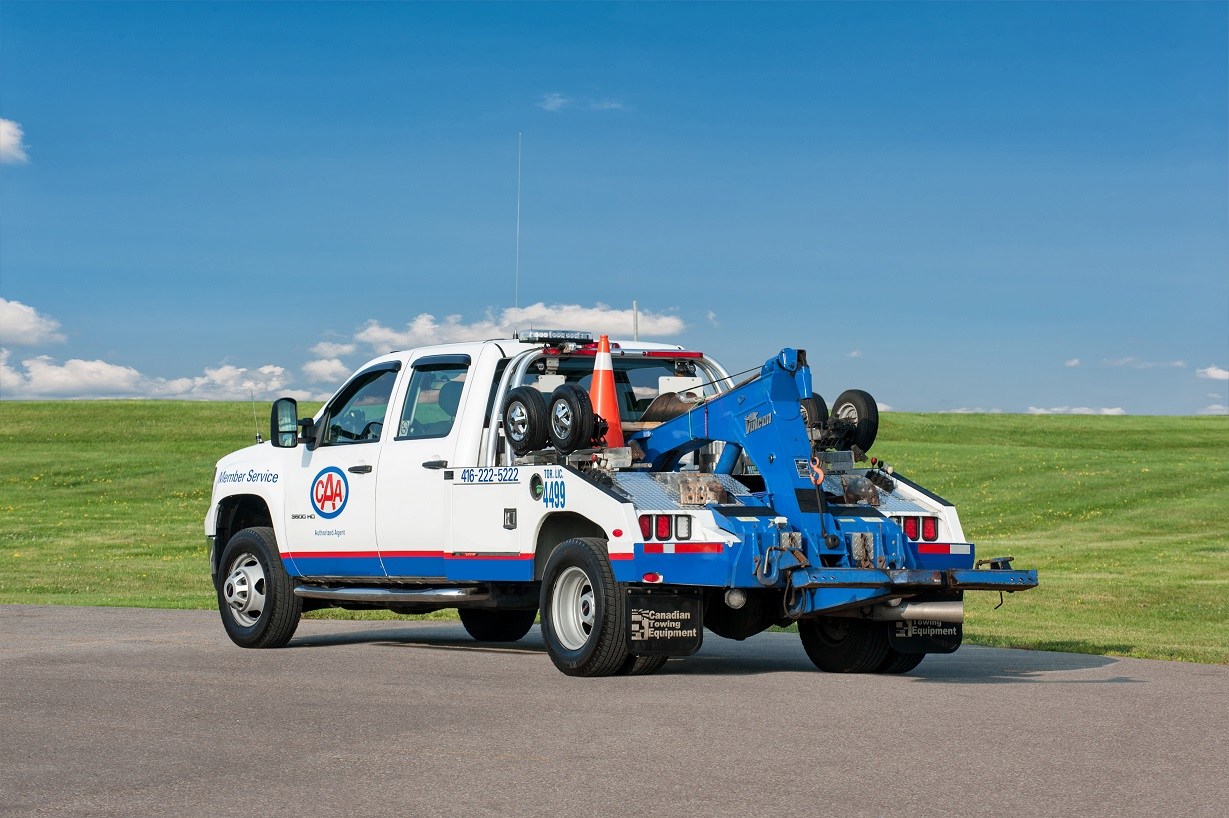 In late December, the provincial government unveiled its first round of regulations related to the towing industry. New rules that will begin to take effect on July 1, 2016, with the remainder beginning on January 1, 2017, are reflective of CAA's ongoing efforts to ensure that regulations would both protect our Members and consumers on Ontario's roads and allow for the towing industry to continue operating to help safely service Ontario motorists.
The contents of the announced regulations are a major victory for CAA, its Members and contractors.
What changes are coming?
The regulations will have an impact on several pieces of existing legislation, including the Repair and Storage and Liens Act, the Consumer Protection Act and the Highway Traffic Act.
Effective July 1, 2016
Changes to the Repair and Storage Liens Act will take effect on this date, and are largely focused on vehicle storage issues.
Currently, a storer (e.g. a storage pound) that is holding a vehicle is required to give written notice of a lien to the owner within 60 days of it being brought in. Through the new regulations, this timeline will be reduced to 15 days. These changes are intended to help reduce costs related to auto insurance and improve storage practices, namely reducing the potential for extended storage lengths and excessive costs that could exceed the value of the vehicle.
Effective January 1, 2017
Beginning in January 2017, changes will take place to Ontario's Consumer Protection Act and will include specific measures related to towing. Some of the changes include:
Receiving permission from a consumer before providing service
Provide in writing information about where the vehicle will be towed, along with the provider's business name and contact information
Consumers will be able to pay for services by credit card or cash
An itemized bill will be provided listing the services that were provided, along with the cost for each, before payment is received
Tow trucks will be required to list the provider's name and telephone number on the side of the truck
Consumers can obtain access to their towed vehicle, at no cost, to remove personal property between 8:00 a.m. and 5:00 p.m. on business days
Providers must disclose if they are receiving any incentive for recommending towing a vehicle to a specific facility
For CAA Members in Ontario who are using CAA services, the process will be slightly different, as CAA-dispatched services will be exempt from the above requirements. However, CAA Members who use providers other than CAA during a breakdown or collision will have their service call follow the government-initiated rules. The exemption for CAA is a major victory as it also allows for CAA to provide the uninterrupted service that our Members have come to expect when their vehicle breaks down.
Industry Safety
The government is also unveiling regulations under the Highway Traffic Act as of January 1, 2017 that will include tow trucks under the Commercial Vehicle Operator's Registration (CVOR) system. On that date, all tow trucks in Ontario will be required to have a CVOR certificate in place. Tow trucks will join other operators including trucks and buses in the system. CVOR is designed to help improve road safety by monitoring conduct and safety, while also addressing safety issues once they are identified.
CAA has worked for three years to advocate for these changes, and in the coming months we will continue to share important updates about these changes through a series of blogs to help prepare motorists for these new rules.