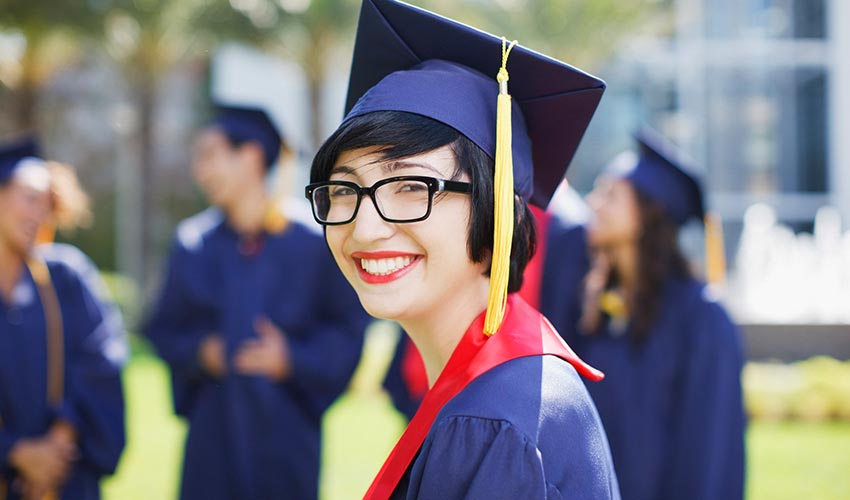 You finished school (finally), which likely left you with a mountain of student loans you'll need to repay. And you have a job, but your take-home salary frequently reminds you that it will be years before you have money to throw away. Housing, food and entertainment costs have gone through the roof, eating into your income even more.
So, you've convinced yourself that you don't need life insurance because you don't think you can afford it, right?
Wrong. Even when you're just starting out, life insurance is important – and the younger you are when you apply, the lower your premiums will be.
Your Debts Become Your Family's.
Remember those student loans? If you have a spouse or partner, odds are good that they have outstanding student loan debt as well. If the unthinkable should happen, would they have the ability to pay your loans, in addition to their own, without your income?
And if you're single? If your parents co-signed for a private student loan, they can be responsible for that loan – which could saddle them with a debt.
I'm Young and Healthy. Why Do I Need Insurance?
Life insurance premiums (the cost you'll pay for your coverage) are determined by your age and health so there will never be a more affordable time to get life insurance than when you are young and healthy. Moreover, you can lock-in your coverage now for a longer term (e.g. 5, 10, 15 or 20 years) at a significantly lower rate than you'll pay if you wait until later to apply.
Applying for life insurance coverage when you're young and healthy also potentially guarantees your future insurability, which could be jeopardized if a serious illness or accident were to suddenly strike in the years to come. And let's be honest. Life can be pretty unpredictable.
That's why buying life insurance – specifically term life insurance – can be one of the smartest things you do when you're just starting out.
Why Term Life Insurance?
There are many reasons why term life insurance is a great choice, especially when you're young. But price is the main one.  By giving you the greatest amount of protection at the lowest premium price for a specified length of time, term life insurance gives you economical protection you can afford. By allowing you to acquire a substantial amount of coverage at a relatively low price, term life insurance also allows you to lock-in your rates for a set period of time, which makes budgeting a lot easier.
If you're single or recently married and want simple, life insurance coverage, CAA 5-Year Term Life Insurance is a great short-term solution. If you have a home and want long-term protection for your family and assets, CAA Multi-Term Life insurance is the ideal choice.
Just starting out in life? CAA Term Life Insurance offers you an easy way to protect the financial future of your loved ones, no matter what tomorrow brings.
Learn more online today or call us at: 1-888-334-4561.