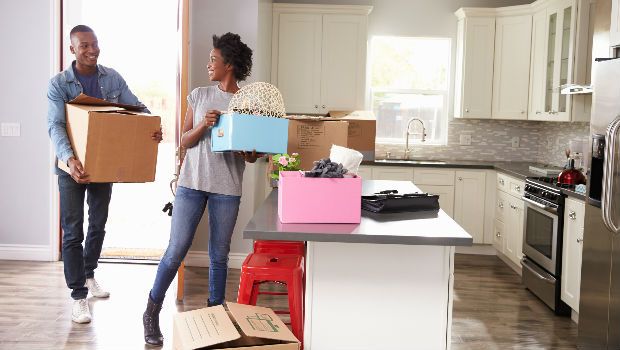 Most people know you need home insurance to own a house in Ontario. Insurance and home ownership go hand in hand. But not everyone thinks about getting an insurance plan when they're renting their home.
In February, there was a massive fire on Yonge Street and St. Clair Avenue West at the Badminton & Racquet Club of Toronto that destroyed much of the building. It forced evacuations of several nearby condominiums and businesses and brought the need for renter's insurance front and center.
We asked Pete Karageorgos, Ontario Director of Consumer and Industry Relations Ontario at the Insurance Bureau of Canada to explain what tenant's insurance does and why you should have it.
What Does Tenant's Insurance Do?
Tenant's insurance does several different things, says Karageorgos. "One thing it does is protect an individual who may have to replace all their belongings if something were to happen, like a fire, tornado, or any sort of event or disaster."
But covering the cost of your stuff, while being the most obvious application of tenant's insurance, is not the only one.
Another aspect, says Karageorgos, is additional living expenses. "If you're forced from your unit because of a fire or an evacuation order and you have nowhere to go, your additional living expense coverage would allow you to stay in a hotel and pay for things like food, clothing, toothbrushes, and whatever else you need, depending on how long you're going to be out of your place."
Something else that applies is liability insurance, which, the Toronto Star reports, is why increasing numbers of Ontario landlords are insisting tenants insure themselves before renting to them.
Say you're cooking, you get distracted, a fire breaks out and things belonging to the landlord – the fridge, stove, cupboards, etc. – are damaged. You're the one responsible for that, points out Karageorgos.
"Their insurance company likely will subrogate or claim after you, you being the responsible party for causing that fire through your negligence. You may be on the hook for thousands of dollars of damage."
Another example is if your bathtub overflows because of some negligence on your part, and the water spills and impacts the unit below you. Tenant's insurance will protect you in that case.
"It's the environment that we live in. We see all the advertisements with lawyers saying 'Been injured? Call us!' Unfortunately, we've become what the United States was years ago, in terms of a litigious environment. In some instances, people have sued if they tripped over carpets, fell downstairs or even hurt themselves in a pool owned by your landlord. In that case you can be sued and so can your landlord.
As for the age-old question about whose responsible if someone slips on the ice outside, it's a grey area, says Karageorgos, "but if there's freezing rain and a courier comes to deliver something and they slip and fall, that could result in a lawsuit to you and/or the landlord."
In a nutshell, tenant insurance protects your money and your stuff, and can cost less than $20 a month.
"It's inexpensive," says Karageorgos, "relative to what I would cost you to replace all your belongings."
At CAA we've got you covered with our Condo and Tenant policies. Whether you rent or own your home, we have comprehensive insurance coverage for tenants and owners. Our Condo and Tenant policies provide coverage for your personal belongings while protecting your legal liability to others and their precious possessions.
Are you renting your place and want to protect your home? Or are you renting? Get a quote on CAA Tenant and Condo policy today.
+ Terms and Conditions
Property Insurance is underwritten by CAA Insurance Company. Certain conditions, limitations and underwriting guidelines apply.
To qualify for discounts you must be a current CAA Member in good standing (CAA Membership dues paid in full by membership expiry date).