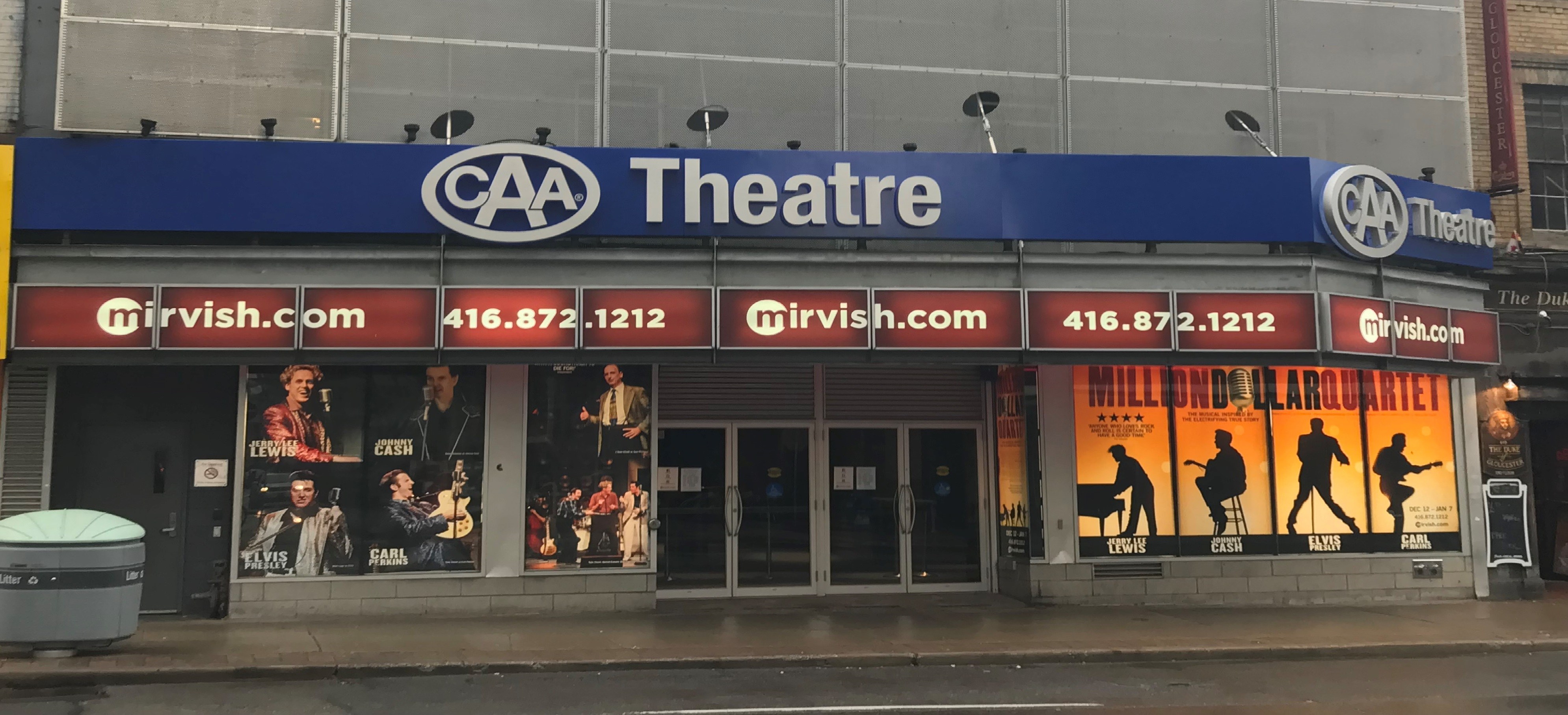 Have you ever dreamed about going to a Broadway show? Or maybe you're already a Broadway buff but would love to be able to catch your favourite shows a little closer to home.
We've just made spending a night out at the theatre a lot better.
CAA South Central Ontario and Mirvish Productions are proud to announce a new partnership that brings CAA Members some of the best live theatre the city has to offer.
Introducing the NEW CAA Theatre in downtown Toronto (formerly the Panasonic Theatre) home of the Off-Mirvish series!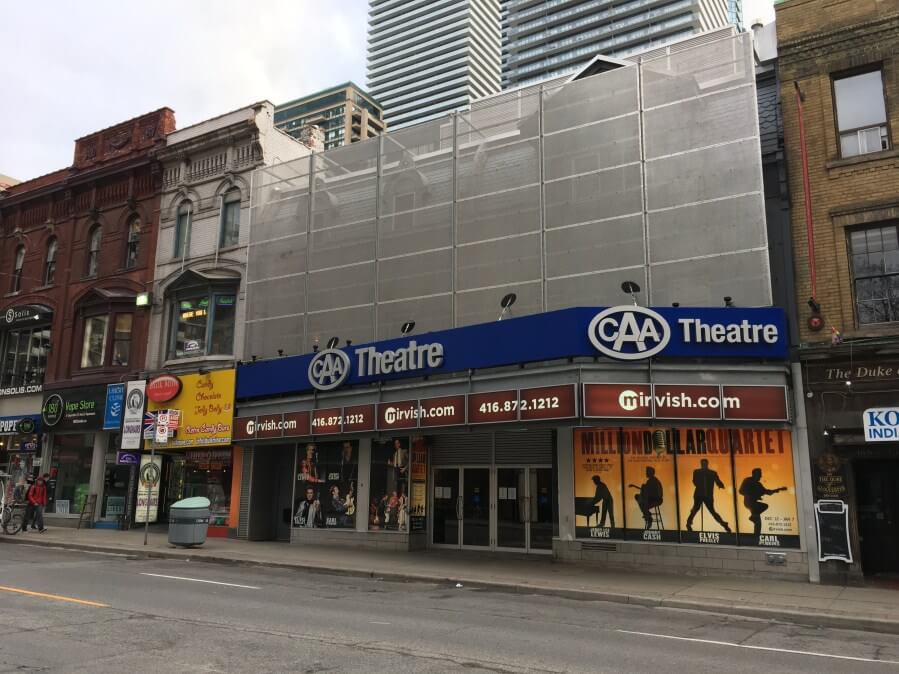 CAA Members can get exclusive perks, such as:
Savings of up to 50% on select Mirvish shows
Main Season Subscriptions – up to 46% off
Off-Mirvish Subscriptions – up to 41% off
Complimentary coat check and coffee at Mirvish Theatres
Plus, CAA Members can relax before the show and at intermission in the new CAA Lounges at the Princess of Wales Theatre and the Royal Alexandra Theatre.
The savings start now with the debut of the Tony Award winning, Million Dollar Quartet, featuring an all-Canadian cast of the broadway musical.
Buy your discounted tickets to get your seat to some of the best theatre experiences and don't forget to bring your CAA Membership card with you to get instant perks!