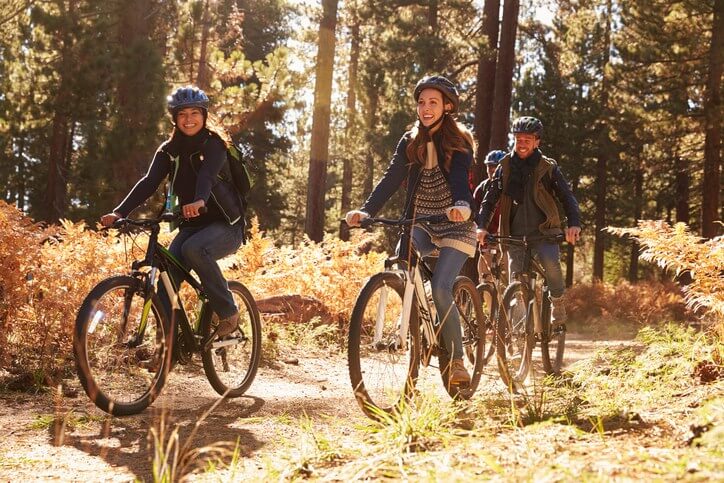 With spring weather upon us it's time to start thinking about biking in Ontario. Regardless if you are a new rider and want to learn how to choose your first bike or want a refresher on bicycle maintenance and care, check out CAA's online bike safety information for all your biking needs. If your bike has been in storage over the winter months it's a good idea to take it for a tune-up to have it in tip top shape before tackling your favourite cycling trail. It's also important to ensure you know the rules of the road, how to share the space with other drivers, and of course having a proper helmet is crucial. A good lock is necessary for both city and rural biking, so take the time to familiarize yourself with tips on locking your bike before heading out on your adventure.
Route One – Peterborough and the Kawarthas. 
Peterborough and the Kawarthas are packed with cycling options and there are many signed routes to choose from including Route One that is popular among local riders. It's also a good route for visitors because it includes many natural landscapes to see along the way such as rolling farmlands, lakes, and rivers. You can easily spend the greater part of a day riding along and stopping for photos or a bite to eat. This route takes you past Trent University along the Otonabee River and past the locks on River Road. Coffee lovers can refuel in Lakefield at The Nutty Bean Café, an excellent place to stop for fair trade coffee. Check out the Peterborough and the Kawarthas website for several other bike route options and to download a map and directions to take on our adventure.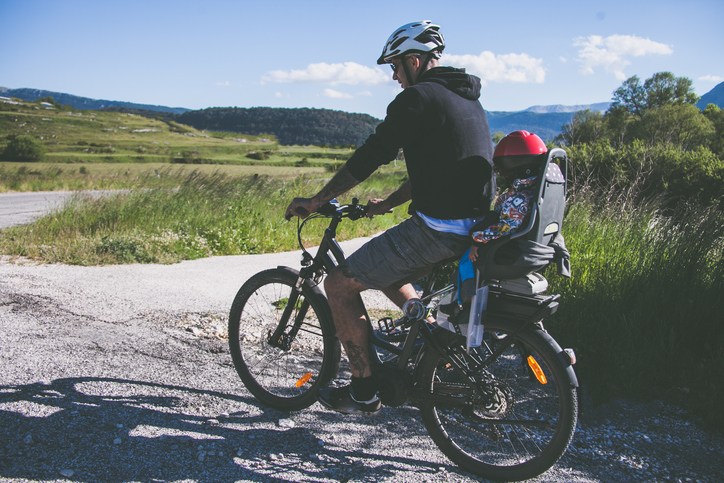 Escarpment Expedition – Niagara Escarpment.
Hamilton and Greenbelt scenic bike trails are plentiful and depending on your level of cycling expertise you can choose the route that best suits you. The Escarpment Expedition located in the Niagara Escarpment region is a fun 23-km looped route that connects trails to nearby historic towns. You can begin your journey in Ancaster and cycle towards Dundas Valley. If you have never seen Hamilton's McMaster University you can stop and have a picnic on the grounds or choose to have lunch in a small nearby café or outdoor patio if it's warm enough. If this is your first-time biking through Ontario's Greenbelt you are in for a treat as it's the world's biggest permanently protected greenbelt at two million acres. Get ready to breath in fresh air and drive past scenic landscapes on your biking expedition.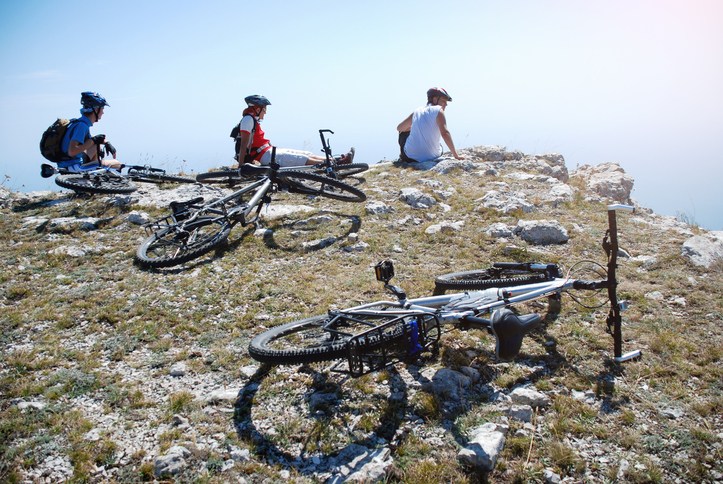 The Millennium Trail – Prince Edward County.
Prince Edward County is a beautiful destination to bike through if you love small quaint towns, rolling hills, open fields, and wildlife. There are natural marshes where you are likely to see wild frogs, turtles, birds, and even beavers. The Millennium Trail is actually a former railway that was converted, with about 11 km good for biking, although the entire trail is 49 km long. You can start your journey in Wellington from Danforth Road East towards City Road 2. Or if you want to start at a different point there are several other entry points throughout the County, just check their map for directions. The County has many cute restaurants and cafes for a delicious meal or pack your own lunch and stop at Sandbanks Provincial Park near Picton for a picnic – the park opens for the season on April 27.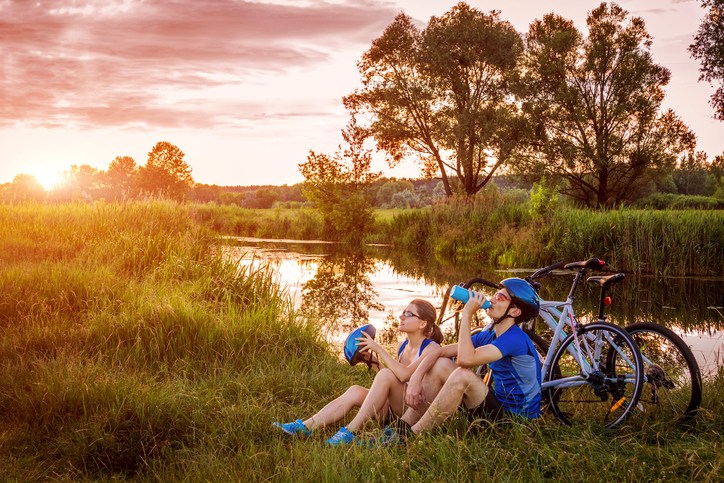 Toronto Waterfront Trail – Toronto.
If you want to do some city biking but steer clear of busy intersections, check out Toronto's Waterfront Trail near Lake Ontario. This scenic and exciting trail is divided into three sections; Toronto, Scarborough, and Etobicoke, and if you are up for a challenge consider checking out all three over a weekend. The Toronto trail is mostly off-road and has an asphalt path for cyclists and wide dedicated bike lanes in the downtown section along Queen's Quay. If you want to ride with a spectacular view this is a good place to start cycling. The Scarborough section has many hills near the Scarborough Bluffs and also includes off-road paths and roads along residential streets. You can download paper maps from the website to help you navigate on your way. When biking in the city always be aware of nearby cars even if on a dedicated bike lane.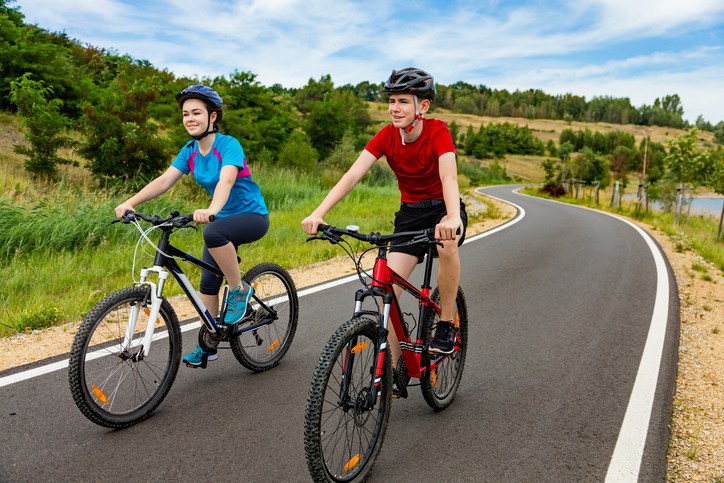 Saugeen River – Bruce County.
Pack up your bikes and all necessary gear and drive to Bruce County Southwest for a scenic bike ride along the shores of  the Saugeen River. This is a fairly easy trail and a good one for beginner bikers. If you like water views and flat roads you will enjoy the 45 km of looping road that stretches from Port Elgin to Paisley, 6 km of this are unpaved. The route circles around the river and weaves through two communities. This quiet peaceful ride is the ideal country biking experience and the sunsets in Port Elgin are picture perfect. Other biking trails in Bruce County include Beach Hop, a 17-km loop; Best of the Bays for 74 km that ends in Wiarton; and River Valley that will have you riding through small towns. Information for each of these regional routes is available on the Bruce County website.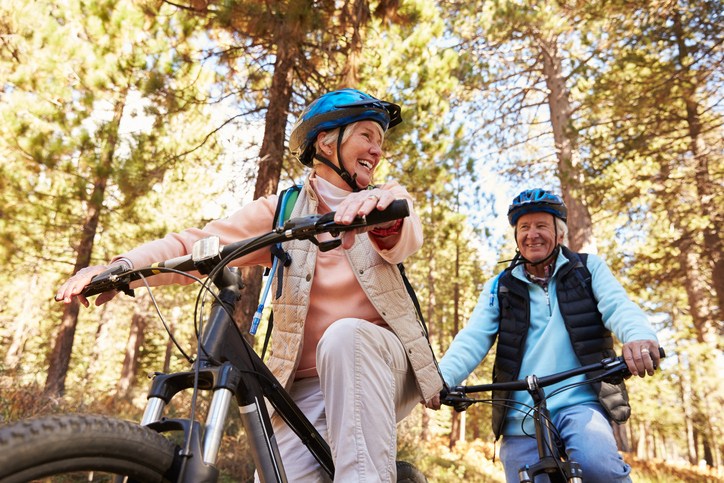 If you need help planning a bike trip check out the free CAA Ontario Bike Assist App that includes cool features such as accessing videos and tutorials for common biking issues and one-touch map views when you begin a new bike ride. The app will also allow CAA Members to browse and navigate popular and scenic biking routes and includes one-touch access should you need roadside assistance from CAA Bike Assist.