What could possibly be more Canadian than an exciting game of shinny in the middle of winter? You probably already know that ice hockey is Canada's national winter sport. In fact, the first rules of hockey were invented right here in the "Great White North" back in the 1800's. During hockey season in Ontario, passionate fans cheer on the Toronto Maple Leafs or the Ottawa Senators for the exciting Battle of Ontario. If you want to play your own hockey game, the below five Ontario rinks are perfect for shinny. Don't forget to sharpen your skates, bring a stick, helmet and puck – so, you are all set to head out onto the shimmering ice. Check individual websites as shinny times vary per age group.
 Gateway Ice Centre – Hamilton.
Take a road trip to Hamilton for a game of shinny at Gateway Ice Centre in the Stoney Creek area. They have ice times for adults and youth, for two hours of hockey fun the charge is $6 CAD during the day and $10 CAD for evening and weekends. Rookies are welcome, it's a great place to learn the rules of the sport, as all levels are encouraged to play during the same time. Gateway Ice Centre is home to three rinks, with the main rink having 12 change rooms and 800 stadium style seats. After your ice time, you can grab a bite at Don Cherry's Sports Grill with views of the rink and become a spectator.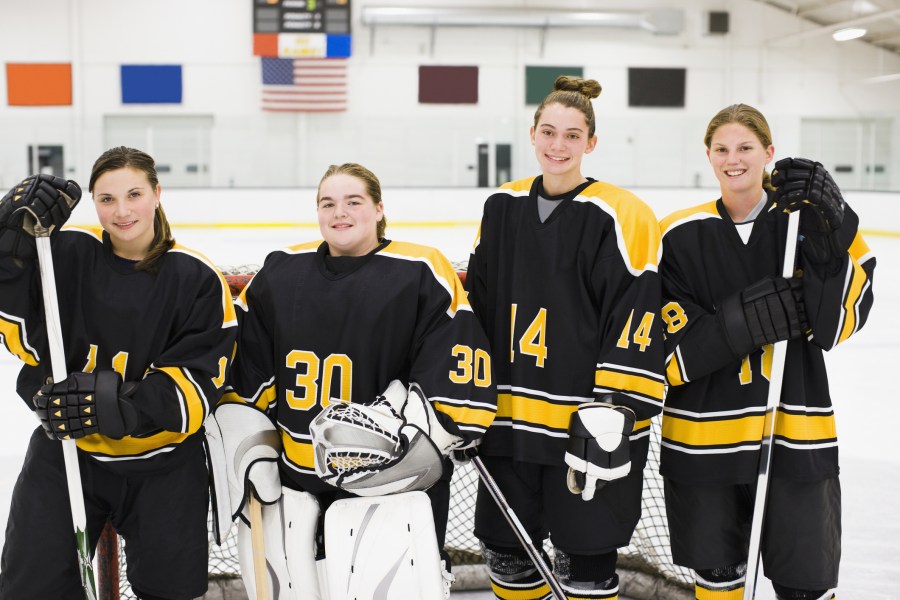 Alexandra Park – Toronto.
Alexandra Park is situated on 2.7 hectares at the intersection of Bathurst Street and Dundas Street West in Toronto. It is home to an outdoor artificial ice rink on the west side of the park. They have separate drop in shinny time slots for adults (age 19yrs plus), youths (age 13-18 yrs), kids with caregiver (age 9 – 12 yrs), younger kids with caregiver (up to 8 yrs), as well as, a special women's only rink time (age 19 yrs plus). They also offer for kids – drop in hockey on Saturday mornings.
Canlan Ice Sports – Etobicoke.
Canlan Ice Sports in Etobicoke is a state of the art facility with four rinks and is home to over 400 adult leagues.
Their adult only (age 18 yrs plus) pick up hockey games are $7 CAD for two hours at select times during the week, and it's recommended to call ahead for the daily schedule. There is also an option to rent the entire rink for your own private function, so you could invite all your friends and family to skate and play. The Canlan Sports shop provide skate sharpening services. "The Thirsty Penguin Grillhouse", a restaurant overlooking the rinks, makes it convenient to grab a bite before heading home.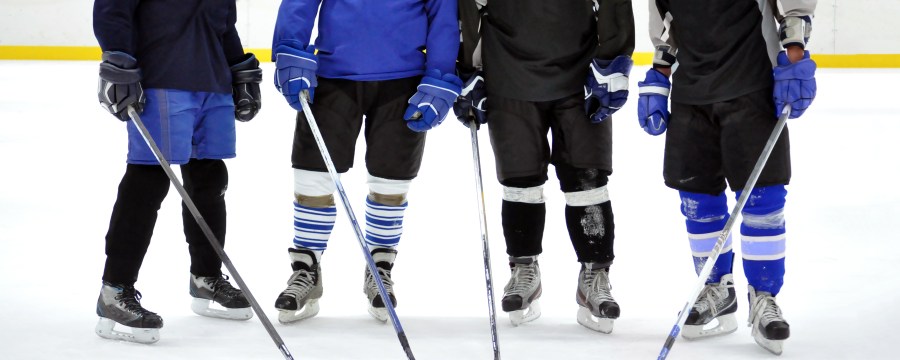 North Toronto Memorial Arena – Toronto
In the heart of midtown Toronto, near Yonge Street and Eglinton Avenue, is North Toronto Memorial Arena. Sections of the community center are currently undergoing an upgrade so the indoor change rooms are closed, but outdoor benches are provided under a shelter, where you can swap your winter boots for skates. There are two outdoor rinks, one of them is reserved for shinny at select times. They have women only shinny times for ages 16 yrs and up; adult shinny age 19 yrs and up; shinny for kids 10 – 14 yrs old; shinny for youth; and shinny with a caregiver with kids up to age 12. After a chilly game of hockey choose from multiple nearby cafes to warm up with a hot drink.
Jim Durrell Recreation Centre – Ottawa.
A winter road trip from Toronto to Ottawa is about four and a half hours and would be a fun weekend excursion. Of course Ottawa is known for exceptional skating on the Rideau Canal Skateway, but there are also plenty of places for a game of pick up hockey or shinny. The Jim Durrell Recreation Centre on Walkley Road is home to the Ottawa Junior Senators. There are two NHL sized ice rinks and drop in activities include shinny for children; shinny for youth aged 13 – 17 yrs; and pick up hockey for adults aged 18 yrs plus. Each drop in session takes place at a specific day and time, so be sure to check the Ottawa website. The Recreation Centre is also home to the Lightning Blade Skate Shop and Scores Canteen.