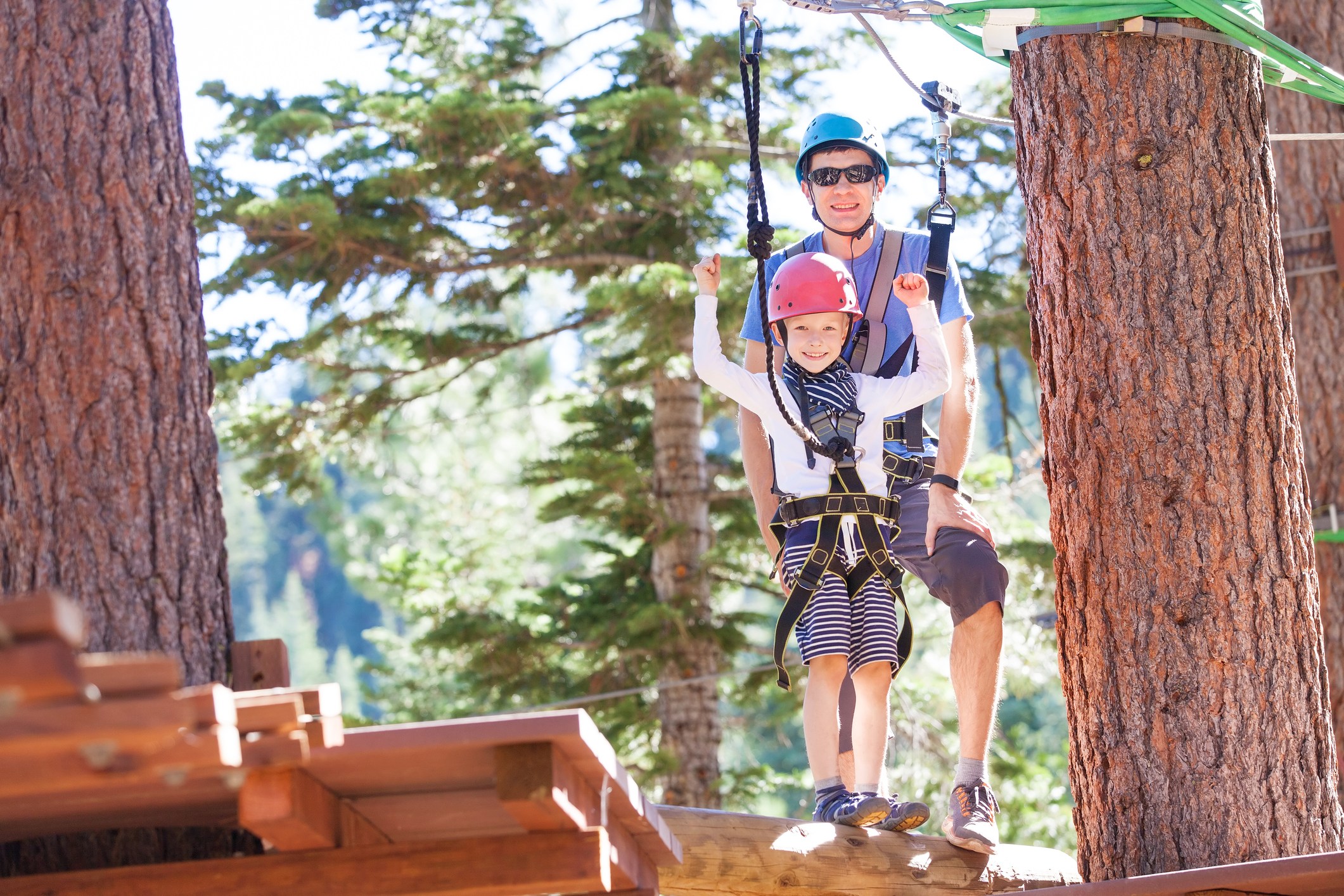 Get ready to ditch the screens and electronics for the beauty and exhilaration of Mother Nature with these Ontario adventures. There will be no time for boredom this summer if you plan exciting road trips to the great outdoors. So get ready to bond with your kids while swinging through the wild jungle, flying among the clouds, exploring caves, forests and rivers and challenging your kids to get covered in mud and dirt – all while creating lasting memories.
Tree Top Trekking.
Kids (and adults too!) will love swinging like monkeys at Treetop Trekking, which is located about an hour drive from Toronto in Brampton. The adventures begin at Heart Lake Conservation Area and features six courses, seven zip lines and 65 stimulating aerial games. Zip through the forest at top speed right over the appropriately named Heart Lake for a heart-stopping adrenalin rush. Or challenge each other by climbing over rope bridges, obstacle courses, balance logs and Tarzan swings. But don't worry – you'll be firmly strapped in with a safety harness and a helmet and briefed by experts before you let loose on courses that range from beginner to expert.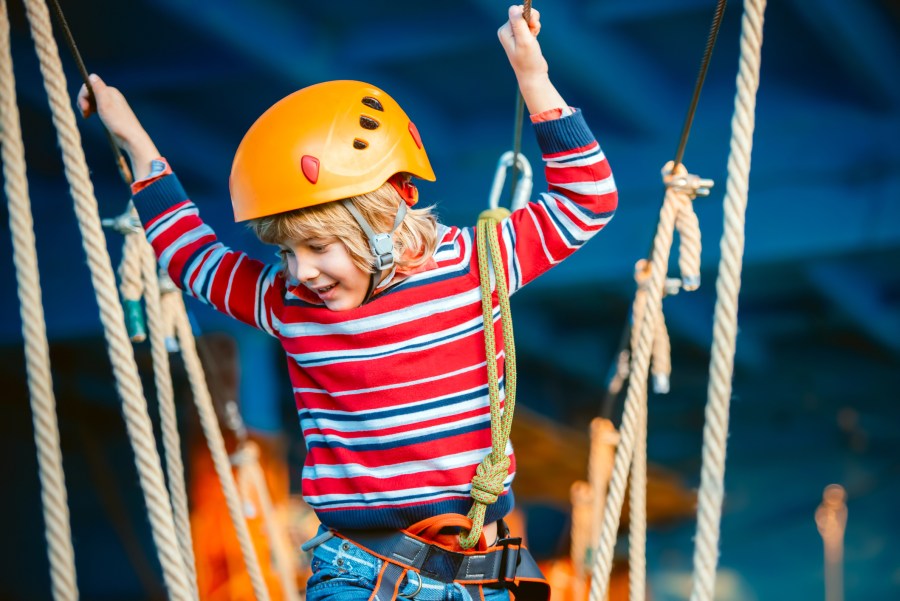 ATV Trails.
Muskoka is home to some of the best all-terrain vehicle (ATV) trails in Ontario. Both rentals and guided tours are available through several companies in the region – choose one according to your expertise and level of commitment. Many trails boast spectacular Muskoka views, such as the Baxter Severn ATV trail club, where your rugged machine can manoeuvre over 100 km of groomed trails through Georgian Bay back-country. For more family fun in Muskoka, check out boating day trips, aquatic adventures, beaches, waterfalls, hiking trails, campsites or family-friendly lodges. There won't be a single moment of boredom in Muskoka when you swap your Wi-Fi connection for a connection with nature.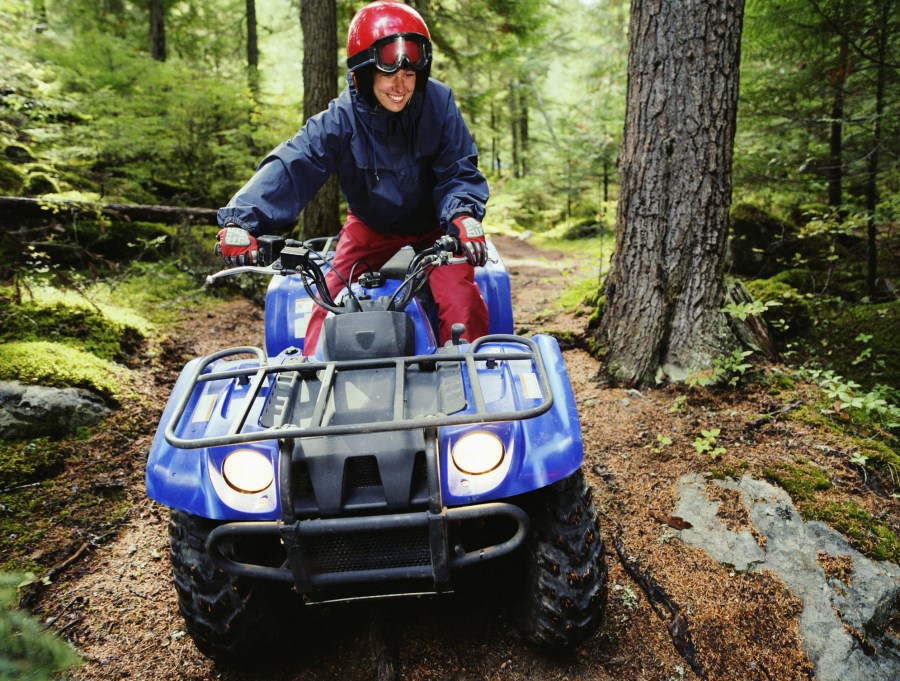 1000 Islands Helicopter Tours.
For a bird's-eye view of Gananoque and a thrilling ride your kids will not soon forget, sign up for the flight of a lifetime with 1000 Islands Helicopter Tours. Show your kids the pristine beauty of the St. Lawrence Parks from the top of the world. There are five flight options to choose from depending on your budget and how long you want to spend flying among the clouds. The 1000 Islands span a 50-mile radius along the St. Lawrence River, consist of 1,864 islands and date back to the last ice age 12,000 years ago. The natural wonders here are sure to inspire kids of all ages, as it's regarded as one of the most beautiful places on Earth. Once back on solid ground you can visit Frontenac Arch Biosphere, an ancient granite bridge and natural environment in the region that is now a designated UNESCO site.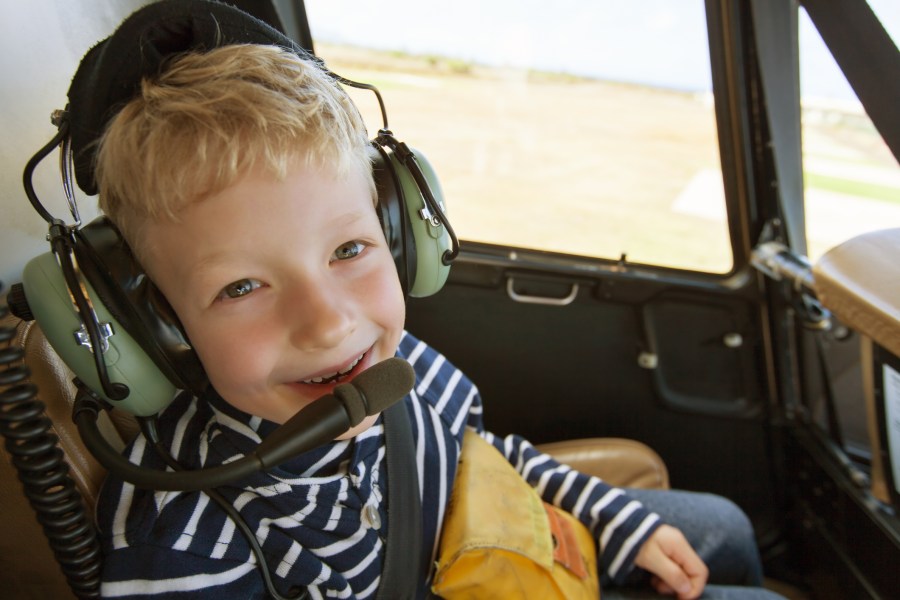 Scenic Caves Nature Adventures.
Gather the kids, pack a hearty picnic lunch and head to Collingwood to spend the day exploring one of Canada's great natural wonders. Scenic Caves Nature Adventures allows visitors to explore deep inside the mountain, including historical caves and crevices up to 70 feet deep. This mystical labyrinth of exploration will spark curiosity and kids will learn about geology, chemistry, biology, physics, archaeology and history – without stepping foot in school. However, you will plant both feet firmly on the longest footbridge in southern Ontario (if you dare!). The Suspension Bridge is a whopping 420 feet long and towers 25 meters above the valley floor below. The bridge, which is completely safe as it's lined with a wire fence and handrails, provides spectaculars views and allows you to peak over the 200-year-old forest and out across the Bay to Wasaga Beach and the distant shores of the Penetanguishene Peninsula.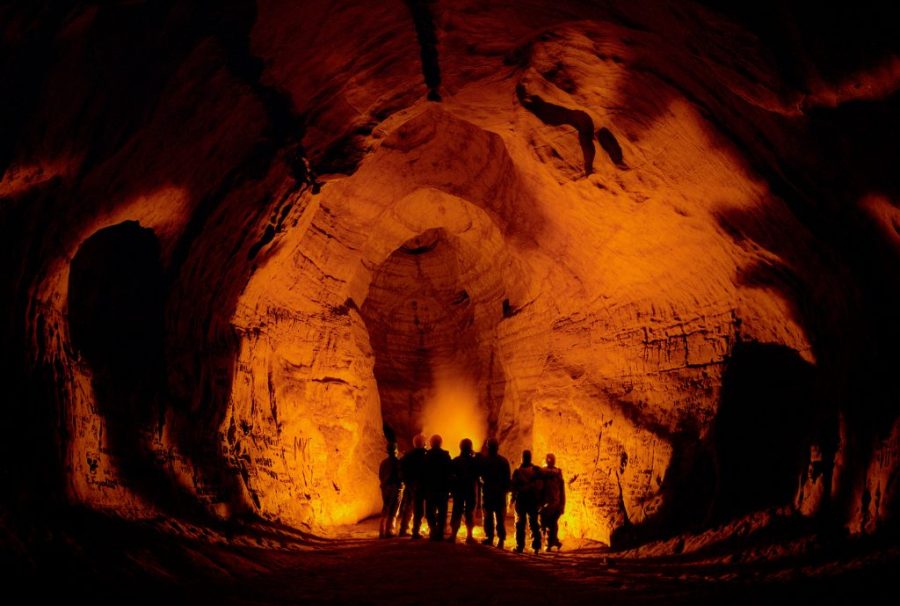 Tubing and water activities.
For the older kids in your family, the Elora Gorge in the Grand River Valley is an ideal destination for thrilling tubing. With cliffs 22 metres high and flowing rapids, it's a unique way to see the wonders of the Elora Gorge. There is nothing quite like tackling the rapids on a tube on a hot summer day. For safety reasons, children must be accompanied by an adult and there are no exit points along the route, so be prepared to finish the tubing run of about 2 km. Younger kids can still get wet and wild as Grand River Parks is home to eight sandy beaches and two of the largest swimming pools in Ontario at Byng Island and Brant Park. Elora Gorge Park also has a 195-square-metre splash pad and 18 spray and splash features. No one in your family will stay dry here and the natural outdoors will be their classroom.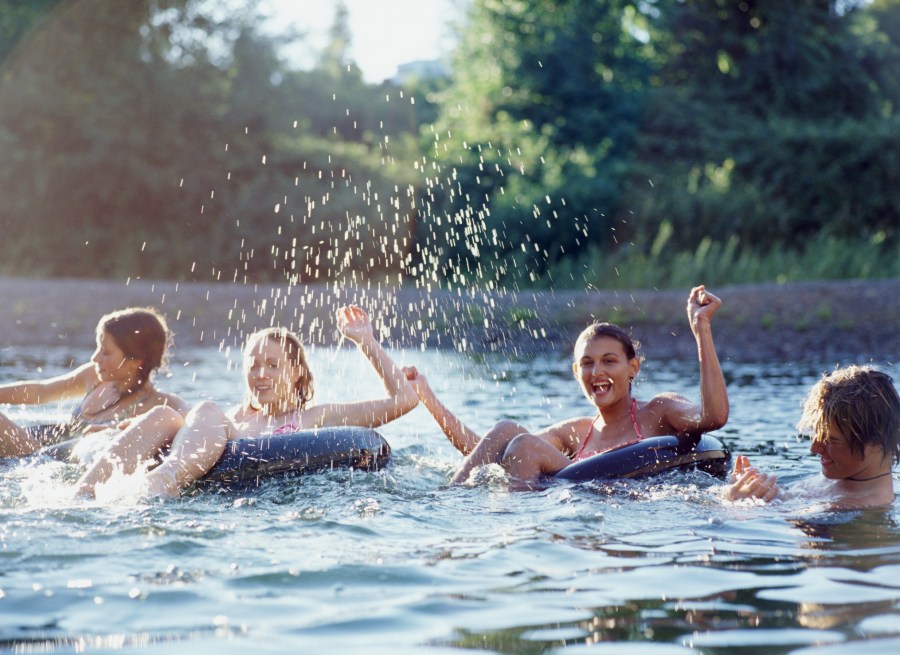 For more summer fun and attractions, we have lots of places for you to visit.