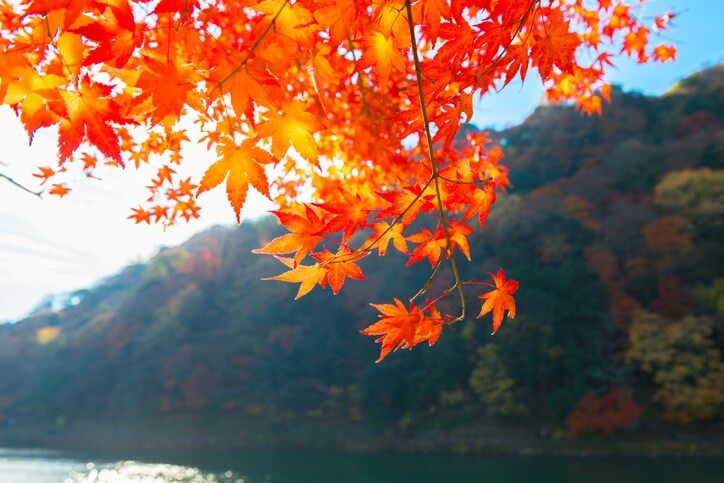 Witnessing the fall colours of Ontario trees is one of the greatest things about living in our great province.
Travelling to view the autumn leaves is called "leaf peeping" according to Wikipedia, and isn't specific to Ontario. It's a popular activity pretty much any place where the leaves turn, including the UK and Japan, where it's known as, momijigari.
If you're concerned about going out of your way only to arrive at the wrong time – either too early when all is still green or too late when the trees are bare – Ontario Parks has a Fall Colour Report, as does the Algonquin Park website to help you plan your trip.
Booth's Rock, Algonquin Park.
Booth's Rock Trail is a 5.1 km loop trail that begins one kilometre south of the Rock Lake Campground office in Algonquin. It passes by two lakes and then becomes a steep climb to the top of a large cliff, at the top of which is where you'll find Booth's Rock, an incredible lookout over Rock and Whitefish Lakes and the majestic nature of the park.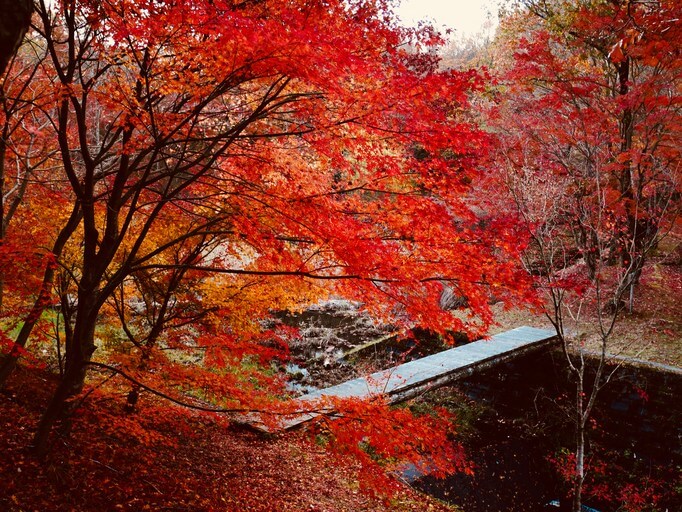 Balsam Lake, Kawarthas.
The Balsam Lake Lookout trail in Balsam Lake Park is 2.6 kilometres long. It passes through open meadow, a cedar swamp, deciduous forest and eskers and kames, which are winding ridges and landforms created by glaciers. The trail offers a panoramic view of the surrounding area and takes about an hour and a half to walk.

Big Bend Lookout, Arrowhead Provincial Park, Huntsville.
The Big Bend lookout is a short, easy walk from a parking lot located on Roe Campground Road. The trail leads you to a deck with a spectacular, panoramic view of the Big East River and the surrounding scenery. You can also view an exposed glacial delta, which is a geological feature left over from the ice age.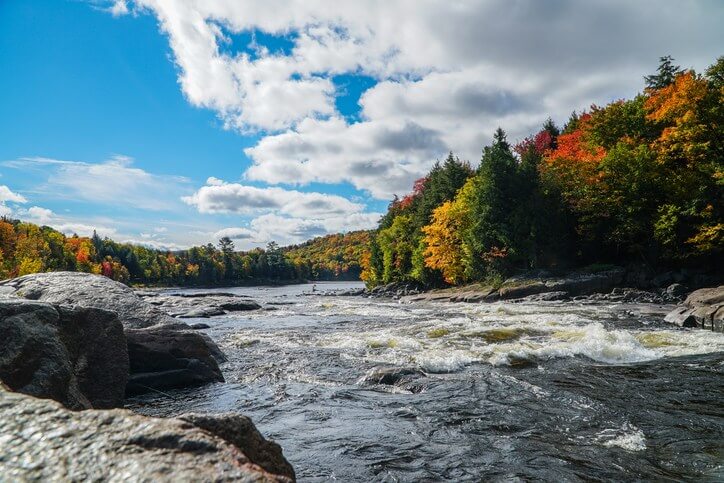 Rattlesnake Point, Milton.
Rattlesnake Point is a favourite scenic destination on Ontario, particularly in the autumn when the escarpment is awash in fall colours (it's also another place to see Turkey Vultures). The view from Buffalo Crag Lookout Point is great. The park offers several hiking trails with a variety of difficulty levels. A recommended day trip is to explore both Rattlesnake Point and Crawford Lake. Hike the Nassagaweya Canyon trail towards Crawford Lake. It's a worthwhile round-trip for a day hike and you'll love the fall colours on your way to the meromictic lake and Iroquoian Village."

Agawa Canyon, Sault Ste. Marie.
It's a really long drive away if you live in Toronto, but well worth it for the leaves.
When you arrive, park the car and travel by train!  The Agawa Canyon Fall Colours Train Tour departs from the Algoma Central Railway/CN depot in downtown Sault Ste. Marie and travels 183 km through the Canadian wilderness. You'll wind through forests, along the open shores of northern lakes and rivers and down into the Agawa Canyon. The trip offers the chance to explore Agawa Canyon Park, including scenic walks leading to waterfalls and a climb to a lookout located 250 ft above the canyon floor.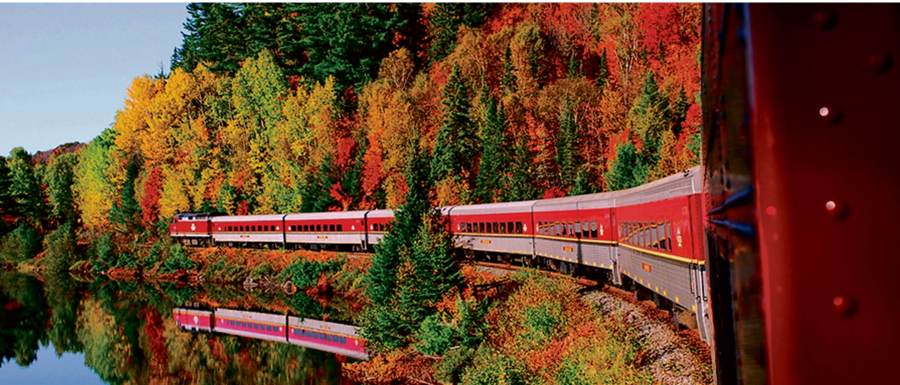 Photo of  Agawa Canyon courtesy of  The Agawa Canyon Tour Train.