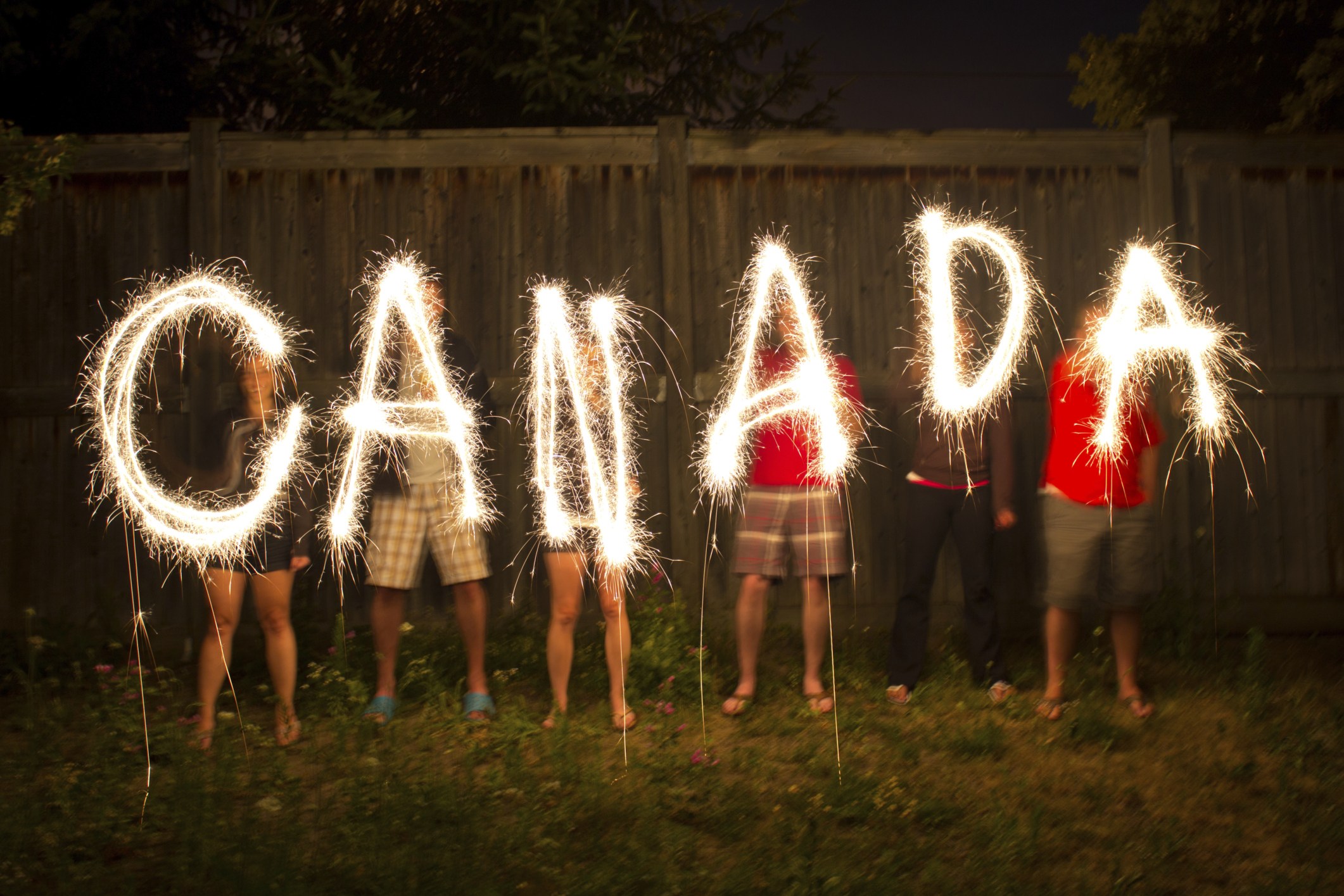 When you ask people what makes them proud to be Canadian among the most common responses is our polite, friendly and agreeable nature. We just seem to go out of our way to be nice to each other and genuinely help other people.
Mounties too are among the images that come to mind when people look for iconic Canadian symbols. This is for more than just their distinct uniform. What makes the Mountie such a strong representation of Canadiana is their reputation for dependability, resolve, and service to community.
Other classic Canadian symbols that seem to embody that same spirit include the classic striped Hudson's Bay blanket, the inuksuk, and Canada geese. All of which also epitomize one of our favourite Canadian activities: the road trip. We love to flee the cities up to cottage or camping country for rustic getaways.
Of course this involves some other Canadian classic logos, Tim's for the pit stops along the way, the 24 of Canadian in the trunk for enjoying at the campfire, and the distinct oval CAA sticker on the bumper of the car. Growing up I even had one of those stickers on my skateboard.
Founded in 1913, CAA has been a part of life on the road for Canadians for over 100 years. I've been a member since I bought my first car at 18. Which is a good thing too, because as I mentioned, I love road trips, but that car was held together with bailing twine and duct tape, and I am no mechanic. So it was nice to know there was someone I could call who would have my back on the road.
More recently, my current car, a thirteen-year-old station wagon that I inherited from my father-in-law broke down in Pickering. My wife, toddler, and schnauzer were with me, and we were all stranded on a cold night. We called CAA, and the driver, Steve, went above and beyond to get us all home safe, towing Mean Green (as my son has affectionately named our car) to our local garage back in the city, and helping me push the lifeless vehicle uphill into a safe spot to leave it overnight.He was ruggedly dependable, committed to service and genuinely cared about helping a family of strangers out of a tough spot. How Canadian is that? He wouldn't even let me tip him for his extra efforts. I did get to buy him a coffee at Tim's for his long drive home.
There are so many things that make us truly Canadian and proud, being a CAA Member is definitely one of them. Share the benefits of CAA Membership with a friend and while you're at it, check out everything your CAA Membership has to offer you.