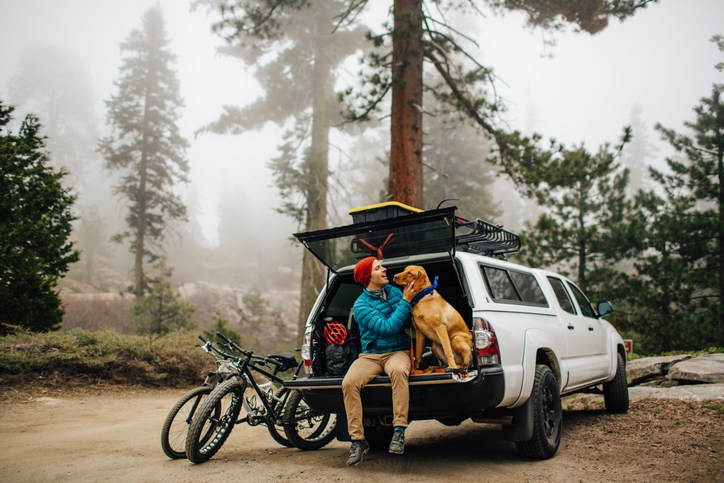 You're going away and you don't want to leave your dog or cat (no, I'm not going to call your pet "Fido," unlike every other blogger on the planet) behind. What do you need to know and do for a safe passage?
That depends on where you're going, and how you're travelling.
Here are some important tips for travelling with fuzzy loved ones.
Prepare as far in advance as possible. As soon as you know you're going away, start doing your research. You don't want to get stuck scrambling for vaccinations, a blood titer test, or a microchip – or even alternative arrangements because you don't want to put your pet in quarantine – at the last minute.
Find out what the airline and country requirements are for domestic animals. Some countries require your animal to be microchipped or quarantined, while others do not. Don't make assumptions, even if you think you know the policy. Always check in case something has changed.
Many airlines will let cats and smaller dogs fly in the cabin but have limits on the number allowed in the cabin at a time, so if you're taking yours, make sure to reserve. And if you're sending your dog cargo, note that many airlines won't fly brachycephalic (short-nosed) breeds in the hold, so you might have to make other arrangements.
This site is a fantastic resource for information: pettravel.com. Here you will find airline policies and entry requirements by country, along with just about all other information you need.
If you can, consider driving. Especially if your pet will have to travel cargo or you have a snub nosed dog.
Do as much research as you need to feel comfortable. There are online forums on which people share their reviews or their experiences with different airlines. There are also available rankings of which airlines have had the most and least pet deaths, injuries, and losses.
Plan the whole route. When you travel without your pets you can hop, skip, and jump onto whatever airline and go where the wind takes you. With your pet is another story. Say you're going to the UK, and you figure you can just grab an EasyJet flight to Barcelona for a couple of days. Well, you can't. EasyJet will not fly pets.
Check your accommodations beforehand. There are many wonderful, pet friendly hotels out there, but make sure yours is one of them.
Get your animal used to the carrier. If your pet has never travelled before or spent much time in the crate, it's a good idea to acclimatize him or her beforehand, so there's less shock or discomfort. Leave the crate out for a few days and put some treats and toys inside to make it a pleasant environment. Hopefully they'll go in on their own and hang out.
Exercise your pet before you leave. With cats this is probably less of an issue, but the higher energy your dog is, the more tired you want them to be before you leave. They will be less stressed and better able to handle the trip. A two-hour run will make all the difference.
Make sure the carrier is safe and comfortable. Loose collars can catch on door latches (it happened to my dog once and he nearly strangled) so check for safety. Also make sure the latch is secure so your animal doesn't get out. Seems like a no brainer but it happens.
These tips should help make your pet's travel experience as pleasant as possible, and the happier they are the less stressed out you will be, so you can enjoy your trip.
Did you know that beyond offering auto & travel insurance, CAA also offers pet insurance.
Bon voyage!