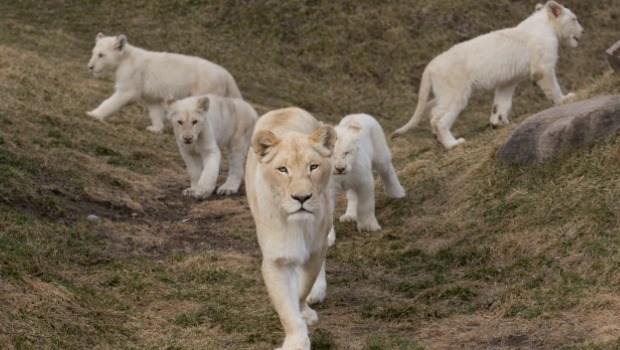 Cotton candy, brown bag filled with roasted peanuts and a rainbow pin wheel – that was generally the order of how my morning started at the zoo.
From the age of five, every Saturday morning, my grandparents would pick me up from my house and take me to the zoo. I didn't see them much as they lived far, so the time I spent with them was precious. It was even more special, because the zoo through my young eyes was just so spectacular. Besides being spoilt with treats, I was spoilt by my surroundings. From the giraffes to the lions to the gorillas to the polar bears, I literally never knew what to see first. Being a kid and an indecisive one at that, my grandfather would hoist me on to his shoulders and take me to see the animals. I had the best vantage point and I felt like I was "King of the Jungle". It must have been the polar opposite for him as his hair was littered with cotton candy, peanuts and lots of drool. Yuk!
I was only 5 or so back then, but those mornings we spent together at the zoo have been ingrained in my memory and as I write this piece, it takes me back to that precious time. The Toronto Zoo is a special place and you and your family can certainly enjoy many special moments together there. While the sights and sounds will stir you, the time you spend together will be yours to cherish.
Before I bring you to tears, let me share some of the many reasons to visit the Toronto Zoo this spring/summer: a priceless opportunity to view the cutest baby animals (not the ones in strollers), other new additions like the mysterious Wildebeest and hidden discounts to name a few.
Toronto Zoo Babies:
Giant Panda Cubs –Jia Panpan and Jia Yueyue are now six months old. Both cubs are extremely mobile and playful. Both enjoy cuddle time with mom but are very energetic in between naps
Indian Rhino Calf – yet to be named, this 3 month old weighs over 400lbs! He loves to socialize with both mom and keepers and thoroughly enjoys his daily showers
Polar Bear Cub – Juno is cute as a button. She lives in the outdoor polar maternity habitat and loves to run, climb, play and swim
White Lion Cubs – Hank, Gus, Oliver and Harrison are rambunctious and can often be seen wrestling with one another and playing with the rest of the pride. They are now seven months old and continue to grow rapidly
Lynx Kittens – Ember and her two kittens are currently viewable in the Canada lynx habitat in the Canadian Domain.
Be sure to bring your camera, iPhone, Android or anything that can capture these adorable creatures. You'll be smitten, I promise!
I bet you don't gnu what a Gnu is?
I didn't either. A Gnu is a Wildebeest which is found in Southern and Eastern Africa. It can now be found in Ontario at the Toronto Zoo. The gnu (pronounced g-nu or new) is a really unique animal that looks like a combination of many others. They're actually fascinating animals, not just in looks but personality too. Make some time to say hello to the new Gnus and the Watusi cows in the African Savanna.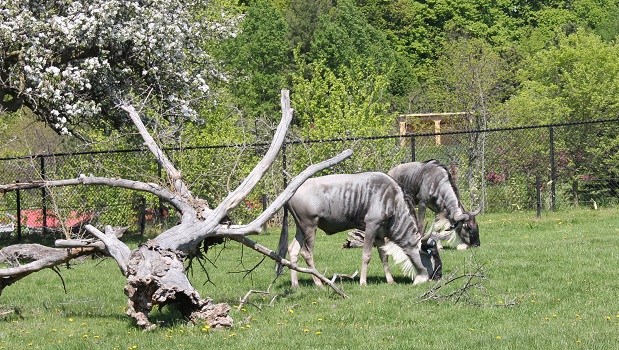 CAA membership has its rewards
The baby animals are not going to be babies for much longer! Use you CAA membership and save 10% on regular priced admission when you show your CAA card at the gate. The zoo is open 364 days a year.
A little bit of nostalgia, a little bit of cotton candy and a whole lot of fun.
My frequent visits to the zoo with my grandparents gave me a great appreciation for the zoo and all its magnificent animals. My favourite pastime has now been shared with my three kids. Who knows, maybe there will be a budding zoo keeper in our midst.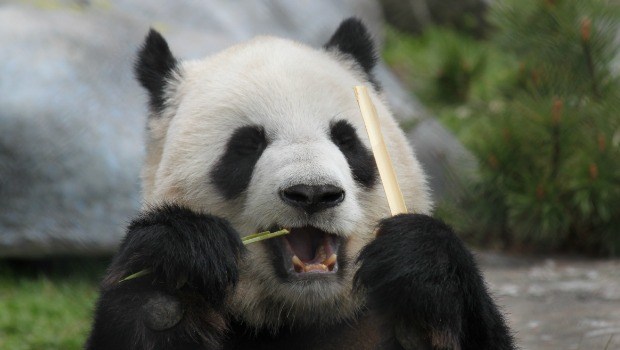 Whether it's with your kids, friends or grandkids, the Toronto Zoo is the perfect place to spend quality time together. I hope your experiences are as memorable as mine.
Other attractions you can save with can be found here