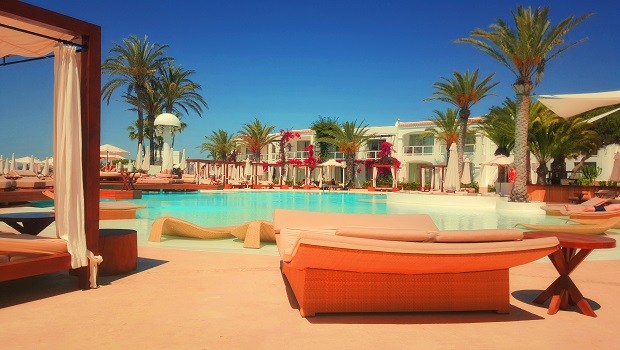 Choosing a place to lay your head is an important decision when travelling, and different things matter to different people.
Some are perfectly happy with a chain hotel offering a bed, a TV, a shower, and a continental breakfast, while others want luxurious spas and pampering, and others still want something completely different.
Here are some things you should consider before booking a hotel in order to have the best experience possible. Besides price, of course. We assume you're checking that already.
Location. Obviously this is one of your top concerns. Is it close to whatever it is you want to be close to? Tourist attractions? The conference? The airport? Transportation? Make sure you know what you want to be close to so you don't arrive and realize it's near a museum but a half hour drive from everything else you need.
Parking. If you have a car or are renting one you should check if the hotel has parking or if there is parking nearby, and how much it costs.
Amenities. Gym? Restaurant? Minibar? Regular bar? Spa? What do you need and what does the hotel have? Maybe you're thinking "Duh!, of course!" and rolling your eyes, but how many of us have arrived at a hotel in the past only to discover there's no minibar or onsite restaurant when we just assumed there would be? Is there an elevator or just stairs? Are there bellhops or are you expected to carry your own bags? Is the bathroom en suite or shared? Avoid unpleasant surprises.
Reviews. Read reviews online but take them with a grain of salt. I once stayed at a hotel in Edinburgh where the loud music from the bar downstairs kept me up until 1:30 am each night, yet there's no mention of this problem in any of the dozens of glowing online reviews. It seems impossible to me that nobody else encountered this issue but maybe it's because the hotel is for a younger demo than two middle-aged parents and their toddler. And then I never wrote a review even though I meant to, because who has that kind of time? So, some things nobody is going to warn you about, but if all the reviews are negative you probably should stay somewhere else.
Wi-Fi. Some hotels still charge for Wi-Fi and others don't offer it at all, particularly smaller, boutique hotels or Bed and Breakfasts. Don't assume they offer it and if you need it make sure you can get it.
Cancellation policy. Just in case. You never know. Always check if you can cancel, and if you book through a third party make sure to check it from all angles.
Room size. If you're not sure, ask. A tiny room can be a real inconvenience and they're not always upfront on their websites. I once stayed in a room so small that I hit my head on the sloped ceiling every time I got out of bed. I would have liked to avoid that. Reviews might also have this information.
Does it suit your specific needs? You are a unique individual, just like everyone else. This means you have your own needs that are specific to you. Do you want to bring your dog? Then you need the hotel to be pet friendly. Are you allergic to dogs? Maybe you need a hotel that is not pet friendly. Do you have a baby? Do you need to be close to places where you can buy milk or formula? Do you need 24-hour room service? Air conditioning? A crib or cot? Breakfast? Do you want a party hotel with a nightclub? Or a quiet place with fine scotch and comfy chairs?
There are enough places out there that everyone should be able to find something that suits their specific needs. Just make sure to check before you leave, so you're not disappointed.
CAA Members get exclusive discounts and special offers at the world's most popular hotels. To book, visit your local CAA store, call us at 1-855-747-2969 or use our online booking engine.