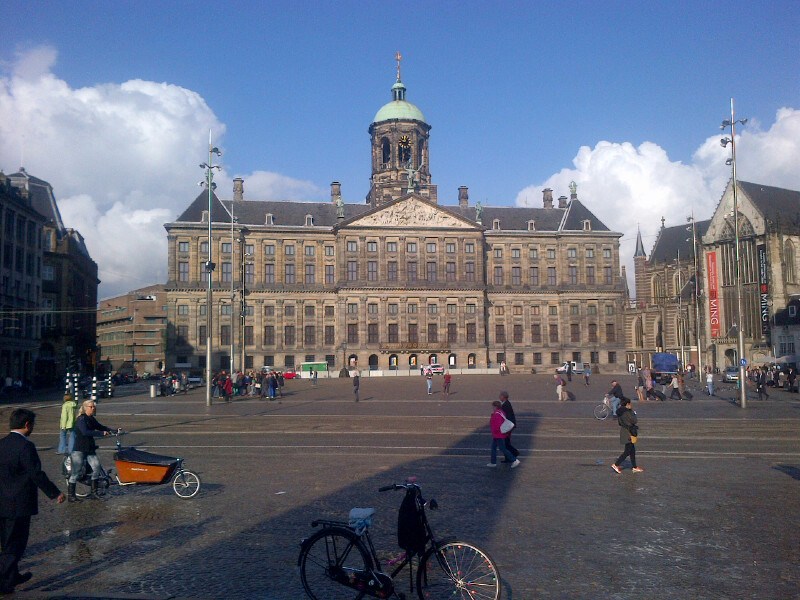 In Part 2 of the "Cruising with CAA's Cindy Hillaby" series, Cindy shares her flight experience, discusses walking tours and shares her initial impressions of Amsterdam. Catch up on the rest of the series here!
---
We enjoyed a smooth and comfortable trip to Paris, stopping  briefly to catch a connecting flight to Amsterdam.  My wonderful travel agent, Jennifer, researched a selection of flights and schedules for me, all with different price points and routes.  My initial preference with British Airways, as their price point was competitive, but the service tends to be stellar. Unfortunately, they requested a $200 charge to reserve our seats and they wouldn't allow us to select them beforehand.  My loyalty suddenly faded and we chose Air France.
I must say, I was a little disappointed in the service team as not one person welcomed us, nor did I find any of them particularly helpful. This was a very different experience from our past travels with them. Landing in Charles de Gaulle airport for a brief 1.5 hour stop gave me the opportunity to browse around one of my very favourite airports as we connected to KLM for a short 50 minute flight to 'the Dam'.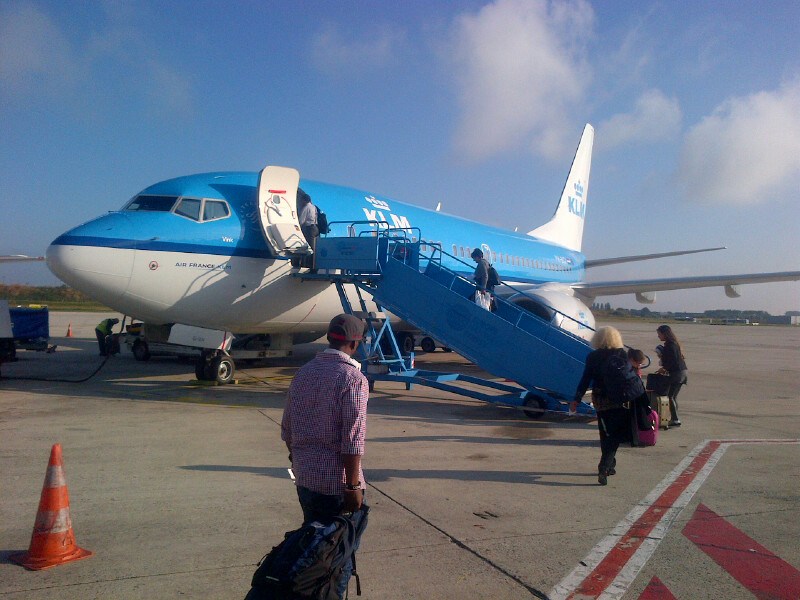 What amazing service!  Polite and polished staff welcomed each passenger onto the 737-700. We landed just around noon, about the time the sky opened to a rainstorm that lasted most of the day. We chose the Swissotel for our stay and wow, not only was it reasonably priced, but it was also feet from the Royal Palace and Dam Square! It's well appointed and convenient to local shops, bakeries and even McDonalds and KFC for those diehard fans. Definitely a great choice and location.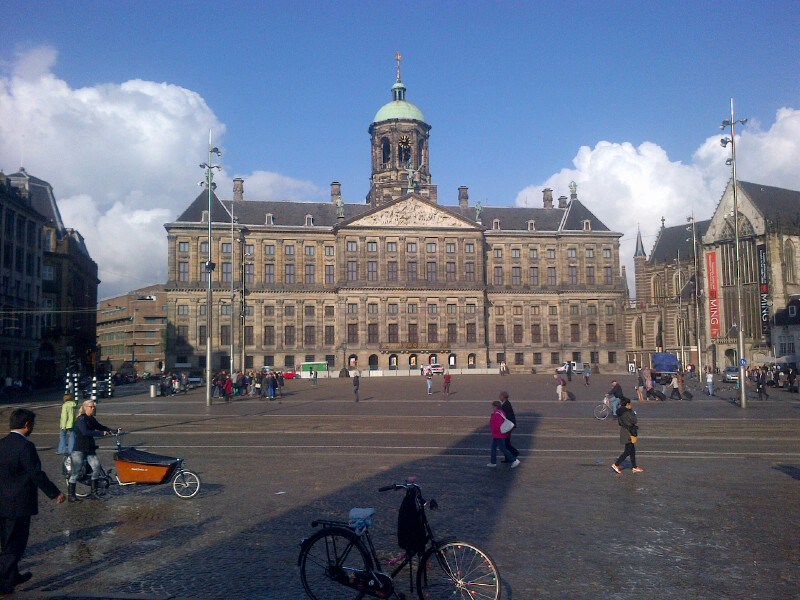 Want a great way to see Amsterdam? I recommend booking a walking tour. We just completed the first day of ours with Terry O'Leary (a great Dutch name :)) as he walked with us for three hours, showing and teaching us a lot about this wonderful city.  The best way I can describe it is 'comfortably casual and youthful'. If you choose to visit, comfy shoes are a necessity as the roads are lined with cobbles everywhere!  Jeans and t-shirts set the tone. There's some great history in this city, stemming from world wars and royalty.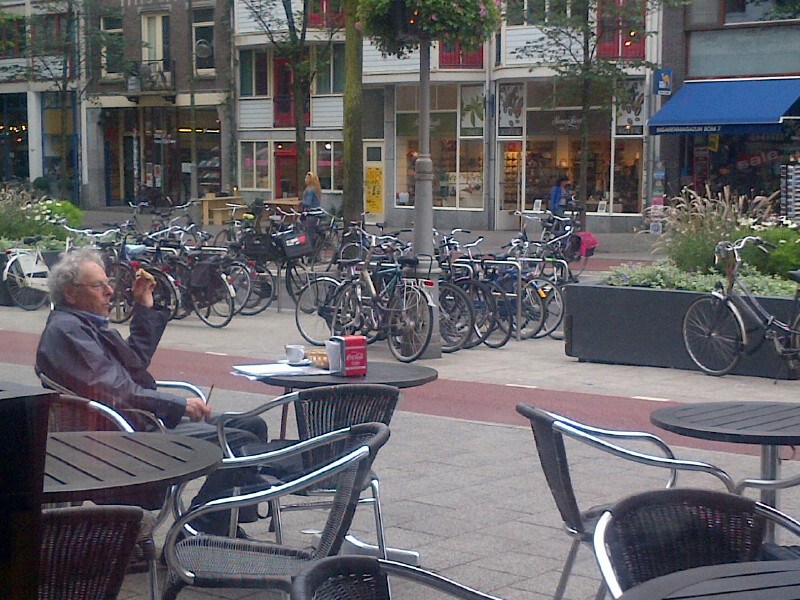 The architecture is an eclectic mix of everything but most of the character comes from the many buildings which 'tilt'. Yes – you heard me right. This city is so old that the original buildings' wood foundations have deteriorated due to moisture (the Nederlands are below sea level). Much like Italy's famous Tower of Pisa, many of the buildings here slant towards. As a result, you'll see many buildings with iron reinforcements on the outside.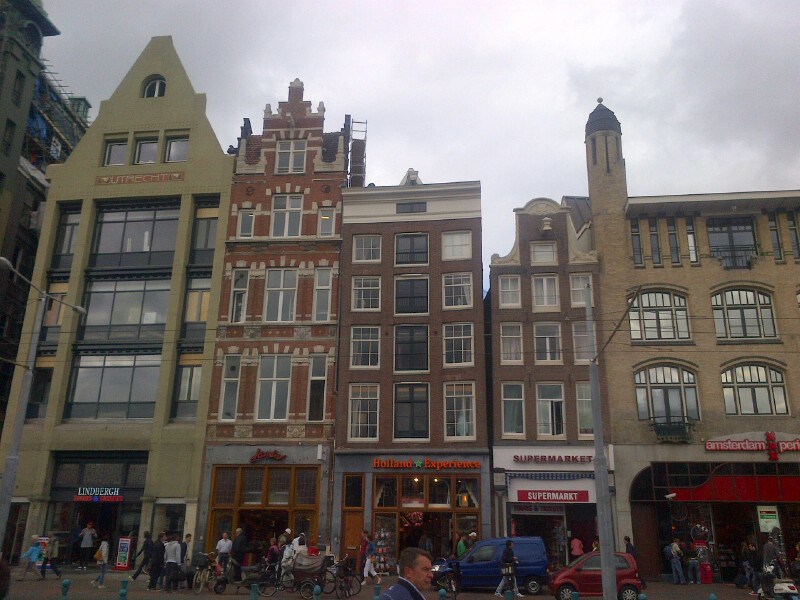 The tree-lined canals are breathtaking.  Our guide Terry noted that the canals carry quite clean water and you can even catch freshwater fish!  This wouldn't surprise me as overall the city is very clean. Pedestrians, motorists and cyclists are everywhere, though I have to say in this city, cyclists seems to rule.  It is the preferred transportation here and that brings a feel of simplicity and comfort to this culture.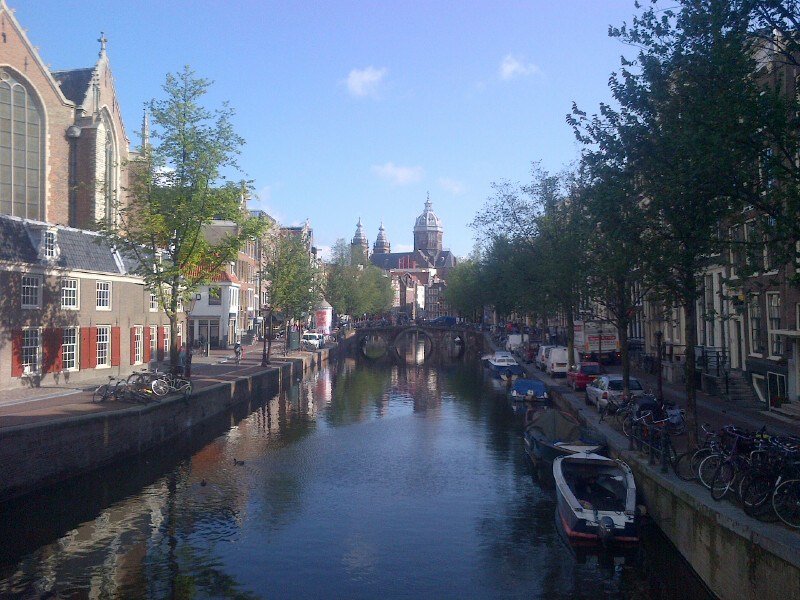 I will close off for now and we have some more neighbourhoods to explore.