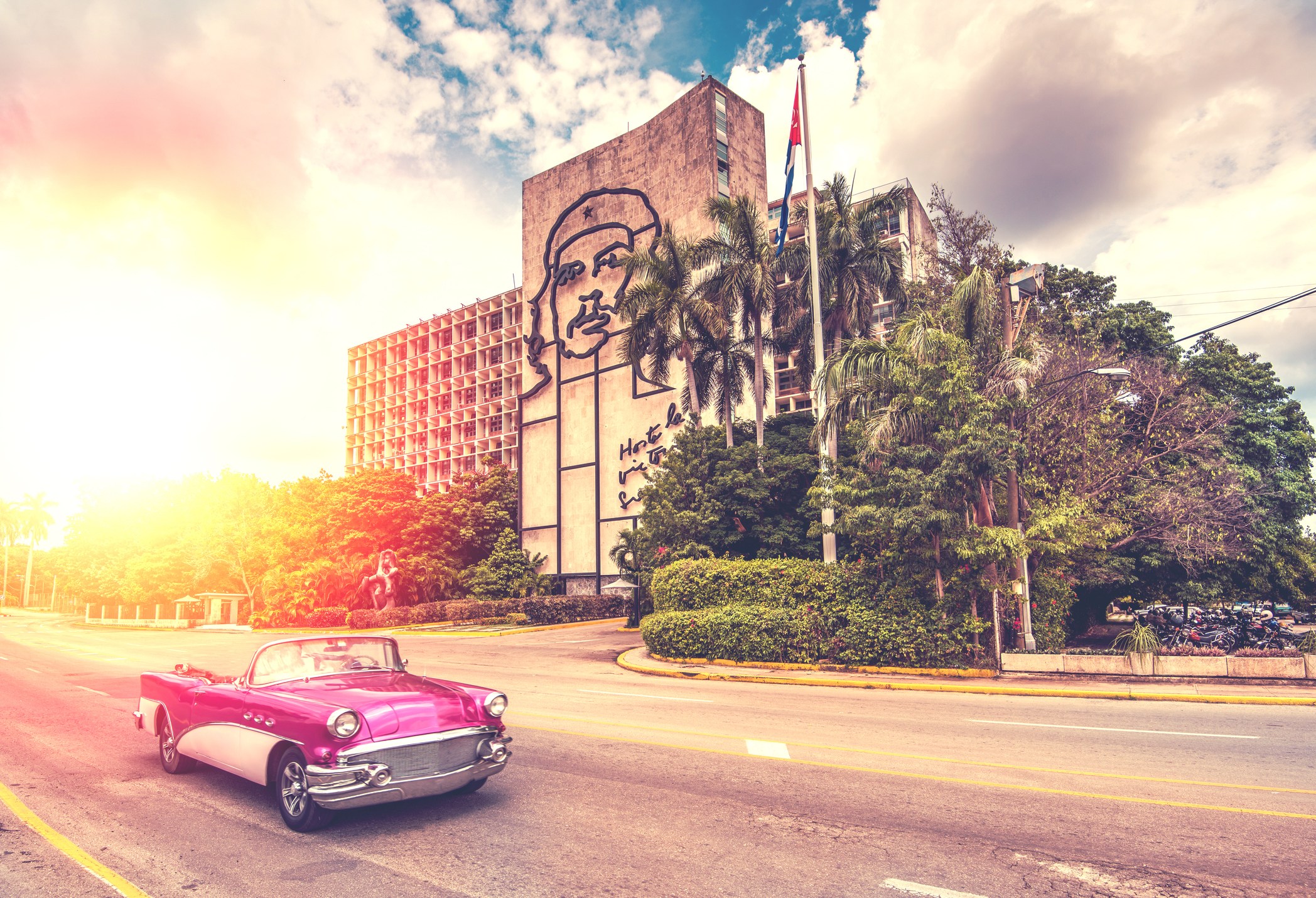 Hello from the land of classic cars, rum, beaches and of course cigars.  You may have guessed that I'm in Cuba and if you did, you are correct. It's day 4 and I'm eager to get going. I have a lot planned and much to see. But first, I'm going to start with a hearty breakfast at my my all-inclusive resort, it will hopefully fuel me for the day.
Before I dig in, let me give you a little overview.
Cuba offers breathtaking beaches and scenery; fascinating history; rich culture; ecological wonders and so much more. From the epic colonial architecture and Che Guevara murals to the white, sandy beaches and acres of sugar cane fields, there is something for everyone.
Located in the northern Caribbean, the main island of Cuba is one of the 20 largest islands in the world with a total land area of 105,006 square kilometres. Havana is both the largest city and the capital, with over 2 million inhabitants. Popular tourist destination cities include Cayo Coco, Cayo Largo, Holguin, Santa Clara and Varadero.
The Cuban climate is mild and sub-topical with cool trade winds that provide relief from the heat and humidity. There is not much variation between day and night temperatures along the coast and average sea temperatures are around 25°C. Summer temperatures average around 27°C, though heavy humidity (around 80%), certainly increases the heat index during the summer months.  However, there are numerous places to cool off and even cooler drinks to keep you chilled.
Here are some places you must visit:
Biking through the Valle de Vinales
Baracaoa
Pico Turquino
Trinidad
Holguin
Jardines del Rey
As I lay here on the white beach, sipping on my Mojito and writing this blog, I do wish you were here to experience this wonderful paradise.
Regardless of what you do in Cuba, there is a beach waiting for you and CAA Travel can take you there. Book a vacation online today, contact your local CAA Storeor call 1-855-660-2293 to speak with one of our knowledgeable Travel Consultants to help plan your trip of a lifetime to Cuba. Adiós por ahora (Bye for now).