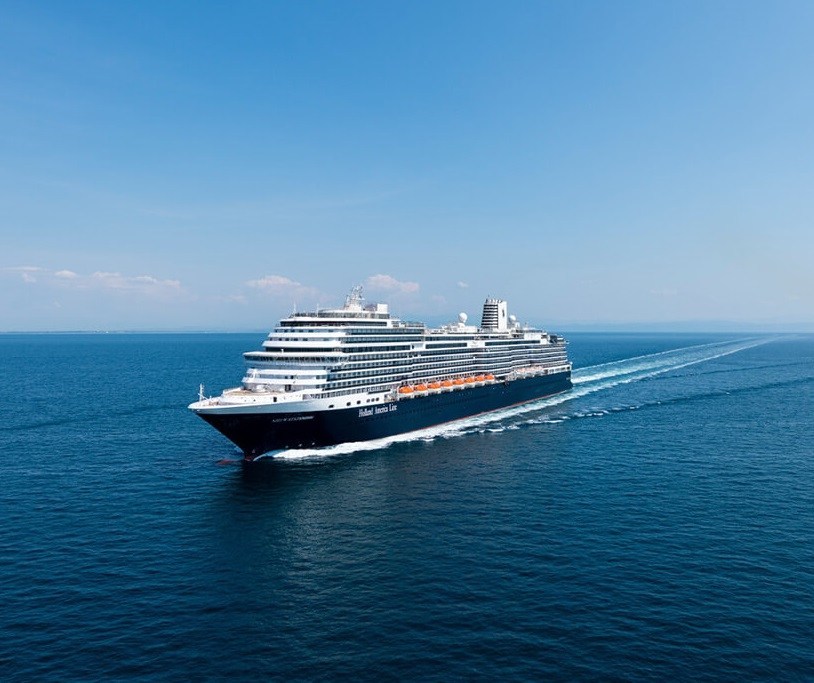 Cruise vacations can make for a perfect romantic getaway or a great family adventure. You can enjoy the benefits of a resort-like home base while sailing to multiple ports along your journey. While most ships have live entertainment and shows, these generally aren't the first thing travellers think of when selecting their cruise. Holland America Line® aims to change that!
Their newest ship, the Nieuw Statendam, offers a dream trip for arts and music lovers. Guests have the opportunity to experience an amazing selection of some of the world's best live music at sea – as well as a host of other unique cultural and artistic features sure to inspire.
Walk and Roll.
The Music Walk® on Nieuw Statendam is a two-deck section of the ship that is home to venues for live music performances for every taste from classical music, soul and blues, to authentic rock and roll, and more. Here's what you'll find along the way.
Lincoln Center Stage.
Travellers can hear an impressive line-up of classical musicians on the Lincoln Center Stage. Performers – who have been vetted by the Lincoln Center for the Performing Arts – play a variety of programs of chamber music most evenings as well as in the afternoons when the ship is not in port.
Rolling Stone Rock Room.
A five-piece band plays the songs that tell the history of Rock and Roll in The Rolling Stone Rock Room. This classic rock club was developed in partnership with Rolling Stone Magazine to bring an authentic musical experience to guests at sea. You can hear your favourite iconic hits and show off your moves on the large dance floor.
Billboard Onboard.             
Two pianists hold nightly jam sessions playing fifty years of chart-topping hits and requests in an interactive show at Billboard Onboard – a space created in partnership with the music news and charts experts at Billboard. Guests are invited to sing along or show off their musical knowledge as trivia questions are broadcast on screens throughout the room.
B.B. King's Blues Club.
Straight out of Memphis, the eight-piece blues band, B.B. King's All Stars, brings the best of the Delta Blues to the sea. Guests can sip specialty cocktails such as the Lucille and Rock Me Baby as they enjoy tunes from classic blues to smooth R&B in the B.B. King's Blues Club.
The World Stage.
The World Stage is the ship's main theatre space, featuring a 270-degree wraparound LED high definition screen.  Showcasing music, song, dance and more from around the world, this venue entertains and informs travellers with a myriad of performances and presentations throughout the voyage.
Hosting guest artists from classic rock and blues to opera singers, a voyage on the Nieuw Statendam will offer an unforgettable musical experience for every taste. But music isn't the whole story on this cultural adventure.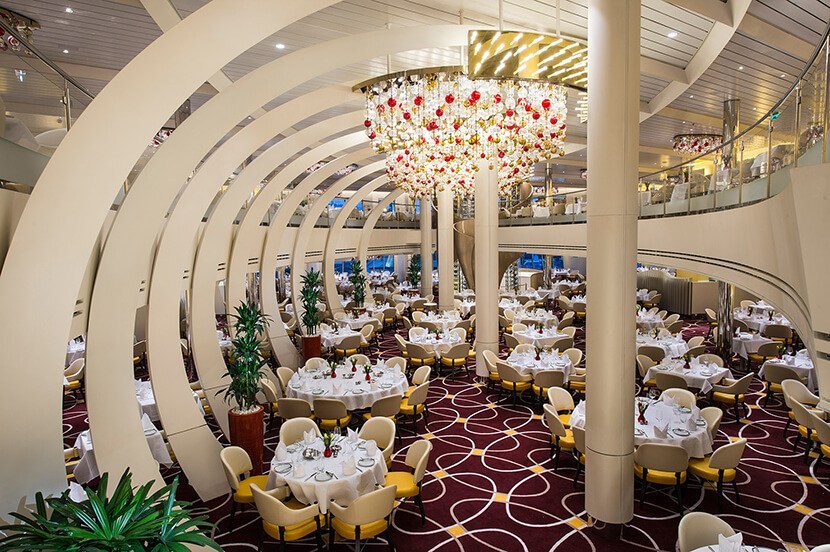 An Art Gallery at Sea.
Fans of the arts will find more to enjoy on the Nieuw Statendam than just the music. The ship is actually a floating art gallery with roughly 2,000 pieces of original artwork on board. Featuring works by 160 artists from 150 countries, the ship's collection of photographs, paintings, installations, and sculptures is one of the largest at sea.
The cruise also maintains artists-in-residency who create their works right on board the ship and run hands-on workshops for guests. There is also a continuously updated gallery, selling original pieces from a large selection of artists from around the world.
The Art of Wine.  
For creation of another kind, wine connoisseurs and novices alike can experience the art of winemaking at BLEND. The first dedicated wine-blending venue at sea, BLEND allows guests to learn about wine and winemaking from the ship's expert. You can also create your own unique blend from a selection of barrels from Chateau Ste. Michelle, Washington State's oldest and most acclaimed winery. You can then enjoy a bottle of your own creation at dinner or back in your stateroom.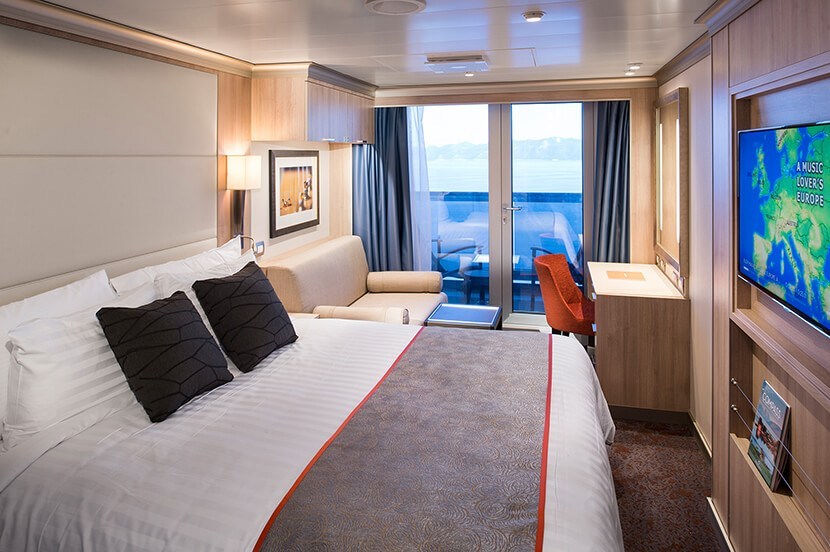 O is for Oprah.
Holland America Line® has a partnership with Oprah Magazine and refers to Oprah Winfrey as the godmother of the Nieuw Statendam. Oprah fans will notice her influence on the ship. For example, her "favorite things" are featured for sale in the onboard shops, there is an O's Reading Room, and "O-mazing Activities" such as themed morning meditations and workshops on healthy eating.
People may travel to Memphis to hear the blues music, visit a capital city to tour the art galleries, or take a trip to wine country to experience the winemaking process. Sailing on the Nieuw Statendam allows travellers to live all of these cultural adventures while enjoying the well-appointed staterooms and fine dining options that Holland America Line® is renowned for.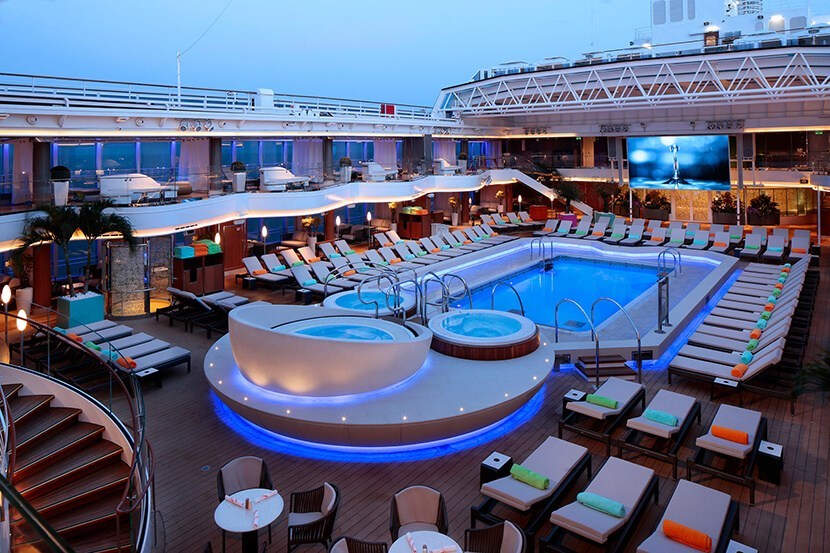 Check out our limited-time cruise offers online!
You can also give us a call at: 1-855-660-2292 or visit your local CAA Store to book with a CAA Travel Consultant.