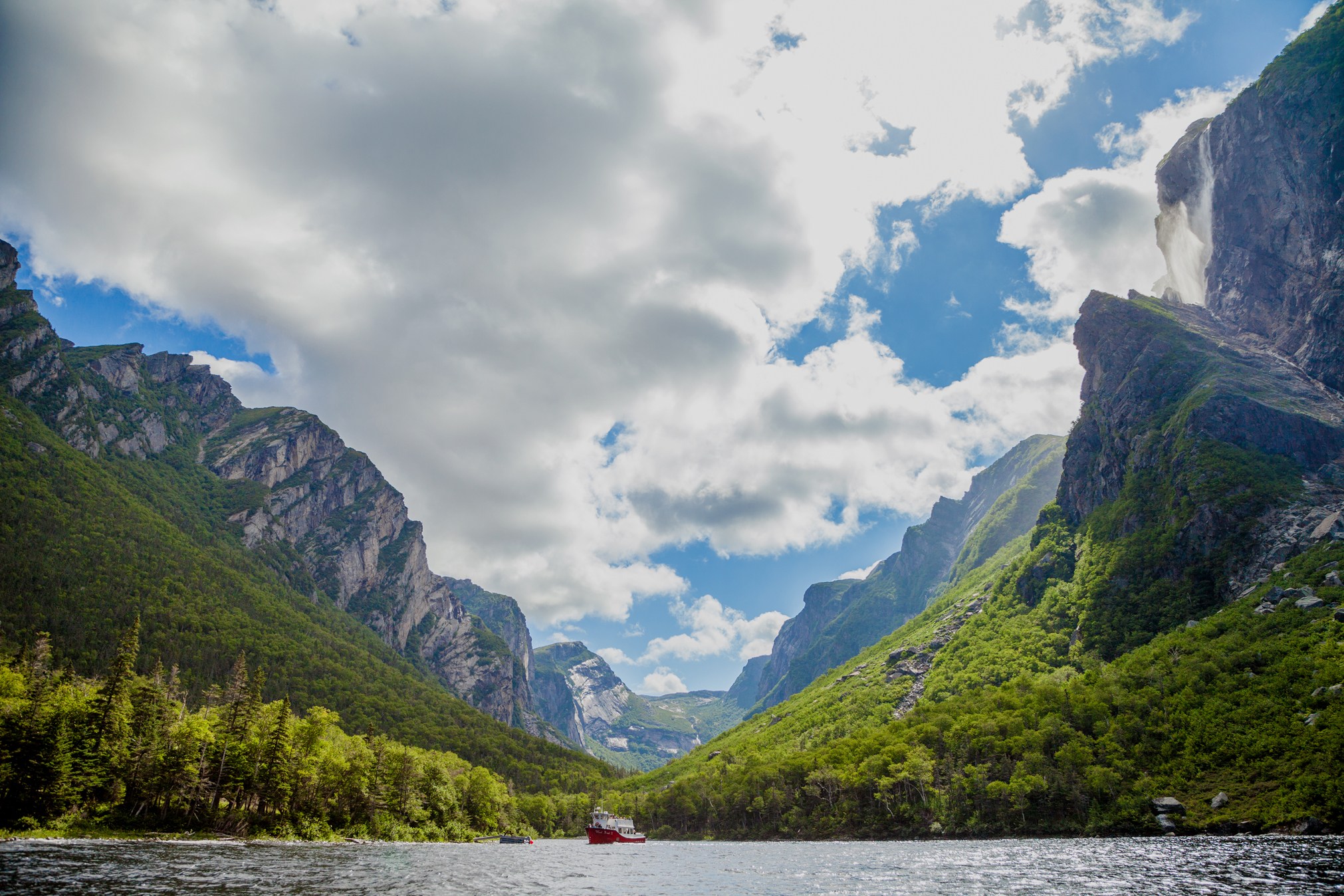 Extraordinary Explorations are unique travel experiences designed by CAA. Join us on the Newfoundland Discovery tour from July 2-9, 2016.
CAA's Extraordinary Explorations tour team has created an itinerary that will allow Members to experience the best that Newfoundland has to offer – and they can't wait to share it with you!
Newfoundland is Canada's youngest province and oldest land, and locals will remind you that the sun rises first over Newfoundland. On CAA's unique Newfoundland Discovery tour, you will have eight days to experience this land which is rich in history and culture and blessed with natural wonders. The tour begins in St John's, Newfoundland's historic capital where the colourful Jellybean Row houses, pubs and shops will entice, and the charisma of the people will keep you tirelessly exploring. (The energy of George Street will see you well into the wee hours o' the morn'.)
The moss will not grow on this tour as there is so much of this incredible island to see in just over a week, including lighthouses, brightly coloured fishing villages, dramatic seascapes and rugged wildlife. As you make your way to Deer Lake, be sure to keep your eyes wide open as you may catch sight of towering icebergs, the occasional breaching whale and possibly a moose or two.
Your journey will bring you to the majestic Gros Morne National Park, where the wild beauty of the mountains, fjords and waterfalls will astound you. There will also be time to channel your inner Indiana Jones when you discover the earliest known European settlement in the Americas. Or make like Jacques Cousteau as you cruise Iceberg Alley in search of whales.
Newfoundland is known for cod tongues, fiddleheads and Blueberry Duff (the most divine sweet treat) – the names may be foreign but the tastes are comforting and delicious!
Join CAA in Newfoundland and stomp your foot to some down-home fiddling and spoons as you kiss the cod in a "Screech In" ceremony. There are few places on this great Earth of ours with the beauty and culture of Newfoundland; you will surely continue to be inspired long after your vacation on the island.
Interested in taking the Newfoundland Discovery tour?