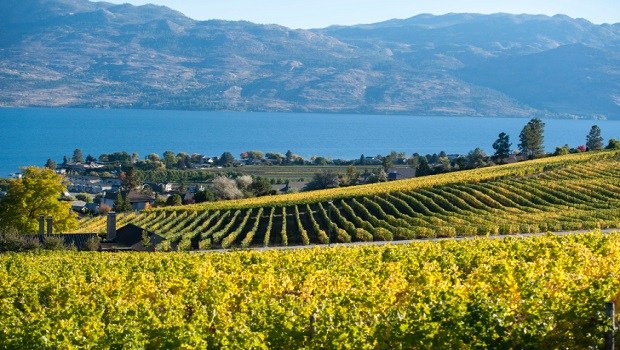 Eonotourism is wine-focused tourism that involves the tasting and purchase of wine, which can sound like both the best thing ever and a frightening world of unknown options. That is, if you're like me and not really a wine expert but more of an "enthusiast."
Intrigued but daunted, I reached out to two people who are actual experts in the subject to ask them about the world's best destinations for wine travel. These are Toronto-based sommelier Zoltan Szabo, and Toronto-based Master Sommelier John Szabo, who is also the lead critic at Wine Align. Both had more favourite places than I could fit into one article and both have spiffy taste in hats. Also, both have the family name Szabo. So you might get confused. Sorry about that.
Here's what they had to say about the best places on the planet to enjoy some fancy fermented grape juice, as well as soak up the scenery and local culture.
The Napa Valley, CA: "Nobody does it better the Napa Valley," says John Szabo. "There are probably 400 or 500 wineries dusting through the valley and they're all these grand palaces. You can do a little vicarious living. There's an amazing collection of restaurants and hotels and whatnot – on the higher end, of course. These are not cheap places to stay or eat or to buy wine."
Main grape varietals are Cabernet Sauvignon and Chardonnay.
Stellenbosch, South Africa: John Szabo says, "Right now if you were smart you would head to South Africa, to the town and the region of Stellenbosch, just outside of Cape Town," where he points out that the rand is very low right now, so value for money can't be beat. "There are, again, a couple hundred wineries within a fairly short distance, fantastic restaurants and places to stay, and organized wine routes so you can jump on an itinerary and go to three or four or five wineries in a day if you want. They have other things going on like concerts and picnics, and it's tragically beautiful. It's one of the most stunning places on Earth."
Main grape varietals are Cabernet Sauvignon, Merlot, Pinotage, Shiraz, Sauvignon Blanc, and Chenin Blanc.
Okanagan Valley, BC, Canada: We all know about the Niagara Region (at least in Ontario we do). But do you know about Canada's second largest wine region? "You'd want to base yourself either in Kelowna or Penticton," John Szabo says. "The [Okanagan] lake itself offers all sorts of attractions, like boating and swimming, and there are plenty of wineries to choose from. A number of different festivals go on throughout the year. There's a bit of everything. They make everything there from Chardonnay and Riesling to full-bodied red wines."
Common grape varietals include Pinot Noir, Pinot Gris, Pinot Blanc, Riesling, and Chardonnay.
Alicante, Spain: Part of the Valencian Community, Alicante is right on the Mediterranean, on Costa Blanca. Zoltan Szabo says, "It's white sand, beautiful beaches, great food, great gastronomy, just a fantastic place. Great wines are made from a grape variety called Monastrell. The people are very laid back, and it's regarded as the place with the best weather in Europe.
Grape varietals are Monastrell and Moscatel. Alicante is also known for production of the sweet dessert wine, Fondillon.
Verona, Italy: Zoltan Szabo says, "In northeast Italy is the Valpolicella zone. It's an amazing place to hang out. You have the city of Verona, its history, culture, and gastronomy. And a stone's throw away you have the Valpolicella area – with vineyards producing some of the finest Valpolicella and Amarone."
Grape varietals include Corvina and Molinara.
Piedmont, Italy: "In the northwest corner of Italy is Piedmont, just by the foot of the alps," says Zoltan Szabo. "If you cross from France, you cross the Mont Blanc tunnel, you hit the foot of the alps and you can see the snow covered peaks, even on hot summer days. In my view some of the best wines in the world are produced there — Barbaresco, Barolo, Barbera. It's foggy, hence the name of the grape that produces Barbaresco and Barolo – Nebbiolo, which comes from "nebbia," which translates as fog. An exceptional area."
Grape varietals include Nebbiolo, Barbera, Dolcetto.
Want more information? CAA Travel Consultants are ready to help you plan your next vacation. Visit your local CAA Store, call us a 1-800-922-8143 or book an appointment online with an in-store CAA Travel Consultant.
By Elizabeth Bromstein