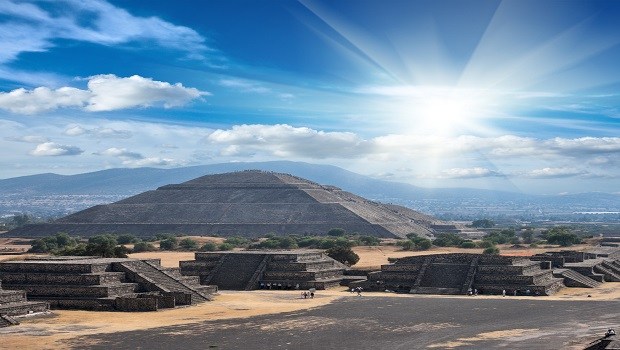 Hello from Mexico.  I truly wish you were here as there is so much I would like to share with you. I have toured extensively and have had the pleasure of viewing some amazing sites. But, before I get carried away, let me tell you some more about my new favourite destination.
Mexico presents a mix of modern and traditional identities. From desert landscapes and snow-capped volcanoes to ancient ruins and industrialized cities, Mexico truly does have something for everyone. You can enjoy the solitude of deserted beaches and time-warped colonial towns or head to the bustling resort towns, where the parties never stop. And, if your interests lie in ancient architecture, scenic wilderness or diverse ecology and wildlife, straying from the beaten path is never hard to do.
Bordered by the United States in the north and Guatemala and Belize in the south, Mexico's eastern and western fronts lie directly on the water, providing a seemingly endless array of beaches and ocean view properties.
Mexico is divided into unique temperate and tropical zones by the Tropic of Cancer. The land north of this circle of latitude experiences cooler temperatures during the winter months, while fairly constant temperatures permeate the southern area year-round.
Here are some places you must visit:
Teotihuacan Pyramids
Tulum
Izamal
Chapultepec
San Angel
After a busy day of touring, I have worked up a rather large appetite and I am going to make my way down to a local tapas eatery.
My ceviche calls, chat soon.