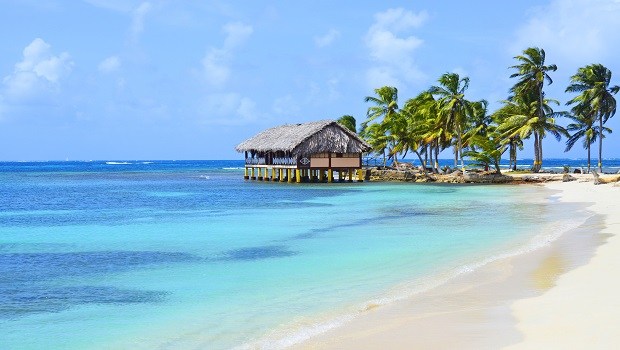 My fingers are itching to write this blog as I have so much I want to share with you. My time here in Panama has been brilliant. I have literally been rushed off my feet (my own doing) as I wanted to see everything. I'm an adventurer and I love looking for new thrills and Panama has certainly provided me with an outdoor playground.
So here goes, this is part of my experience:
Adventure
Although Boquete is best known for its coffee, it's also a lush playground that is perfect for hiking, rafting, birdwatching and rock climbing. Some of the best beach spots in Panama are located on the northern coasts, with Bocas del Toro in the northwest offering unmatched surfing and scuba diving. In the northeast part of the country, Granito de Oro offers a wide array of aquatic life for beginner and seasoned snorkelers alike.
Panama is also home to many indigenous groups, offering travellers the opportunity to engage with Panama's diverse cultural history. Travel up the Chagres River to the home of the Embera Indians, where you can observe performances of traditional music and dance. Or you can discover the beaches of the San Blas Islands, where the Kuna Indians reside.
The Food
A combination of Spanish, African and Native American cuisines, Panamanian food shares many common ingredients with the rest of Central America and places an emphasis on corn, rice, flour, yucca and plantains. Staples of the Panamanian diet – such as the classic street snacks tamales and empanadas – are also typical of Central America. While you're in Panama, you'll want to sample the country's national dish, Sancocho, which is a chicken soup enriched with root vegetables and cilantro. As in neighboring Costa Rica, fresh vegetables and seafood (try the ceviche!) are plentiful in Panama, and visitors are advised to sample the local treats. This is also a great way to try new and exciting flavors. Visitors who have a sweet tooth can observe (and indulge in) every aspect of bean-to-bar chocolate making at La Loma Chocolate Farm, which is on the island of Bastimentos.
The Famous Canal
Last but not least, visiting the Panama Canal is a must. It is known as one of the Seven Wonders of the Modern World and stretches 48 miles between the Atlantic and Pacific oceans. The canal is your conduit to some of Panama's most beautiful parks, beaches, forests and jungles.
If you're looking for spectacular views on either side of the canal, the Miraflores Visitor Center near Panama City and the Canal Expansion Observation Center in Colon offer the perfect vantage points to witness the canal's lock operation, in which vessels of all sizes are raised or lowered to continue their passage. In addition to offering unparalleled views, both centres educate visitors about the canal with informational films and museum attractions.
As I swing from tree to tree in the jungle, I say adios.