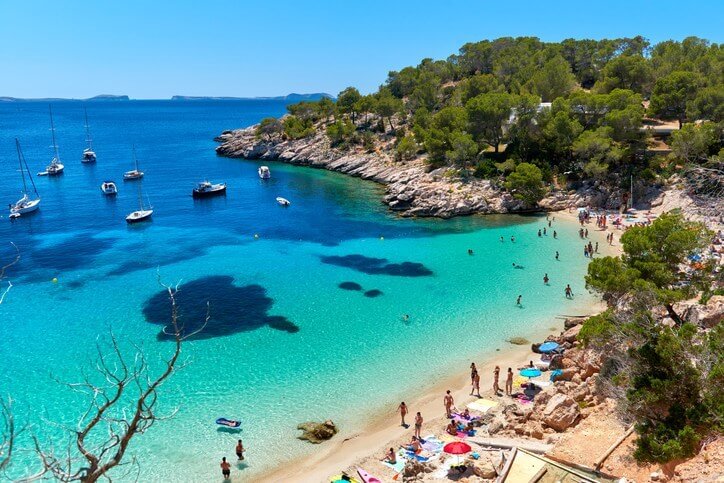 Making your vacation plans for the coming year? Emerging technologies as well as demographic and cultural shifts are changing the way many of us travel – and the places we choose to visit. Here are just some of the trends that may impact your travels in 2019.
1) Mini-breaks.
Getting away is hard.
With the pressures of work and family life, many people find it difficult to even take all of their earned vacation days. That is why people are increasingly opting for more frequent, shorter getaways closer to home. It's easier to take an extended long weekend trip than it is to get away for ten days in the south of France. Also, psychologists have found that these mini-vacations can be just as restorative and relaxing (or even moreso) as longer vacations. Expect mini-breaks to become even more popular in the new year.
Top Mini-Break Destinations in South Central Ontario.
Prince Edward County.
With its beautiful countryside, farms and vineyards lining colourful country roads, picturesque Prince Edward County is a favourite spot for a weekend getaway for Ontarians. Home to over 40 wineries, the region is trending as a top destination for wine tours and foodies right now. The Arts Taste Trail allows travellers to visit artisanal food producers, wineries, breweries, and some of the top restaurants throughout the region.
This area is also renowned for the beautiful beaches of Sandbanks Provincial Park, making it a favourite spot for camping and summer getaways.
Blue Mountain/Collingwood.
The Blue Mountain region is a popular spot for mini-getaways all year round. The same hills that are popular in the winter for skiers and snowboarders provide the backdrop for hiking and biking trails in the warmer months.
The area is also famous for its eco-adventures such as the tree top boardwalk, zip lining, and mountain biking. Visitors can also explore the network of Scenic Caves and enjoy the many attractions in the cobblestone streets of Collingwood with its lively shops, restaurants and bars.
Niagara Falls and Niagara-on-the-Lake.
Niagara Falls lives up to its reputation as something that you must see at least once in your lifetime. The natural wonder of the Horseshoe Falls is truly breathtaking. Plus, the surrounding area is filled with accommodation, entertainment, and dining options. From the carnivalesque main strip with themed restaurants and haunted houses to the games and shows at bustling casinos, to romantic B and Bs, there's something for every taste. Niagara Falls is also the most Instagrammed destination in Canada, making it very popular with the 'selfie-traveller,' another emerging trend. (See below.)
Plus, Niagara is in the heart of Ontario's wine country, perfect for day trips to local vineyards, and the picturesque town of Niagara-on-the-Lake. A getaway destination in its own right, Niagara-on-the-Lake is a charming, history-rich town dotted with 19th century homes and buildings, offering an array of shopping and dining options, art galleries, live music venues, and more.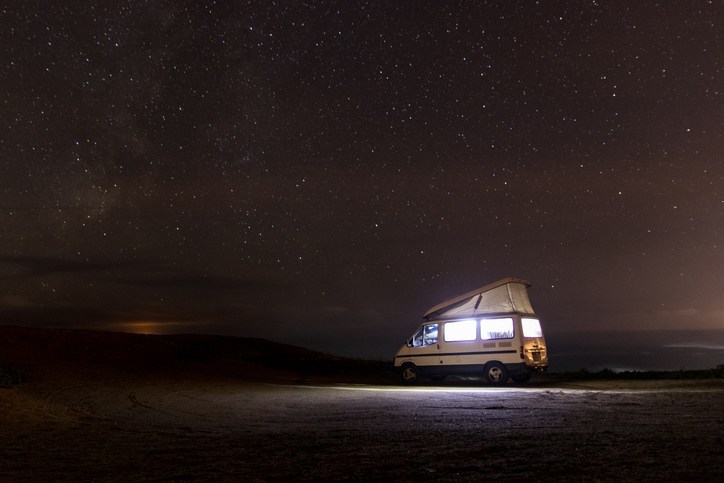 2) Guided Vacations (also known as Coach Tours).
Guided vacations have become increasingly popular with travellers of all ages in recent years. More and more people are opting for the comfort of being chauffeured around a destination by an informative driver, rather than navigating it on their own.
Other travel trends are also impacting the popularity of guided vacations including the increasing popularity of multi-generational travel. With extended families travelling together, it is easier to enjoy the stress-free ride rather than deal with car rentals, overcrowded cars, and driving unfamiliar roads. Solo travel, another trending category of traveller, are also frequently choosing the guided tours because of the sociability of seeing a destination with the company of other like-minded visitors.
The guided vacation industry itself has also evolved, offering themed trips such as popular food and wine tours or travels along historic routes, all with more leg-room than on a plane or a train and often with free wi-fi.
Popular Guided Vacation Destinations.
Greece.
The rich history of Greece draws visitors from the world over. Visit the Acropolis, surrounded by modern Athens, and see the Temple of Zeus. Walk the Sacred Way in Delphi, home of the Oracle, and make the ascension to the mysterious monasteries of Meteora, perched on high pinnacles of rock, all while traveling in air-conditioned luxury.
Spain.
Spain is hot right now. With so much to see many travellers opt for a tour that can give them a taste of all this rich and diverse destination has to offer. Visit Spain's most popular cities, including Madrid, Barcelona, Valencia, Granada, and Seville. Relax on the Costa del Sol, where you can sample traditional Spanish cuisine, walk on the sandy beaches, and browse the trendy boutiques. History, art, architecture, and beaches all in one trendy tour.
Scandinavia.
The countries that make up Scandinavia consistently rank amongst the world's most eco-friendly nations – a growing concern for many travelers – making this region an increasing popular draw. Plus, with some of the most dramatic and awe-inspiring natural phenomena on the planet, it's not hard to see why.
Guided tours take visitors to see cliffs that were formed in the last Ice Age and soaring Fjords that were cut into rock by retreating glaciers. The Norwegian Hardanger Fjord is also a nature park with glaciers and a towering waterfall. (Norway is home to five of the ten highest waterfalls in the world).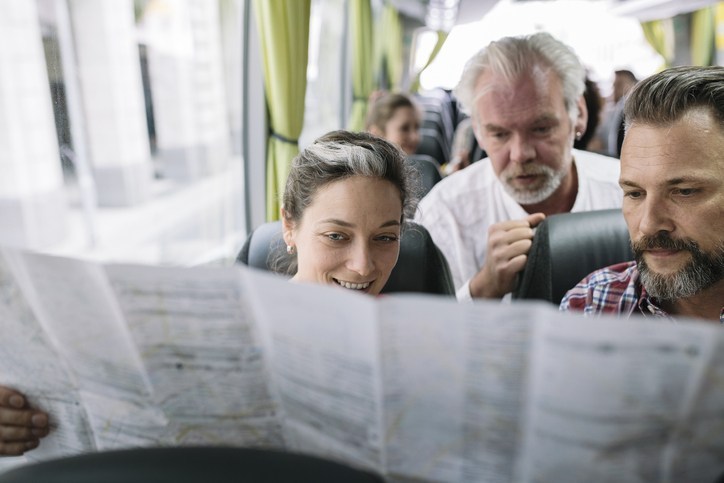 3) Emerging Technologies.
Technological advances are also impacting the way we travel. People are using virtual reality to pre-visit destinations before the leave home. GPS luggage tagging allows travellers to track the whereabouts of their baggage in real-time.
Smartphones and mobile devices are also making tasks easier at every stage of a trip. From keyless access to your hotel room with your phone, to translation software that allows you to communicate across cultures, and personalized online destination maps that highlight attractions specific to your tastes, you are carrying a virtual concierge in your pocket.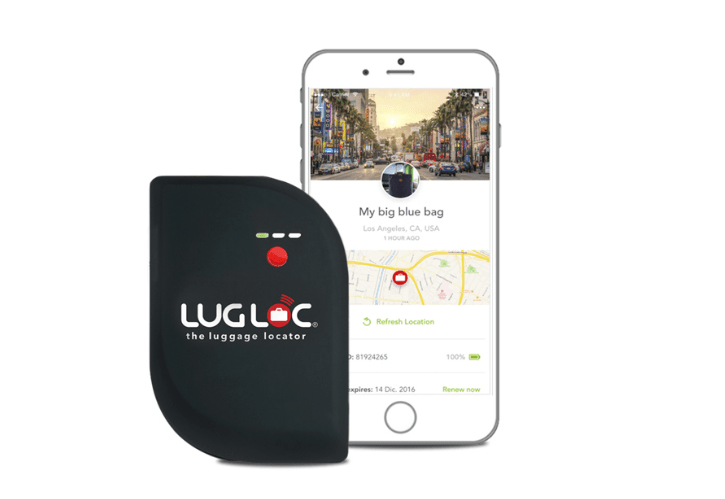 4) Selfie Travel.
Since most of us are travelling with smartphones equipped with cameras and connecting us to social media, a growing trend is to select a beautiful or famous destination specifically to capture an image of the visit for social sharing.
More and more people are influenced on where to travel based on the social media posts of those in their networks. We desire to keep up with – and out do – the other people in our curated digital lives. (Please remember, when trying to capture that epic selfie, to be careful. People have died, putting themselves in dangerous positions in an attempt to take the most dramatic photos of themselves. No number of likes is worth risking your life.)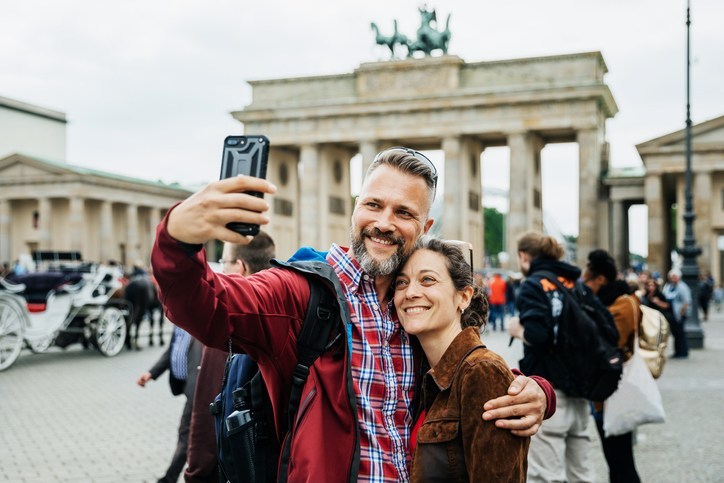 5) The most Instagrammed Destinations in the World.
No Canadian place makes the top 10 list of the world's most popular spots on Instagram, but Niagara Falls comes close. The team at TravelBird who compiled a list of the most Instagrammed attractions in the world ranked it as number 12. The top five are:
Disneyland Resort (California)
The Eiffel Tower
Walt Disney World Resort (Florida)
South Beach
The Berlin Wall
See the complete list of the world's most-instagrammed locations.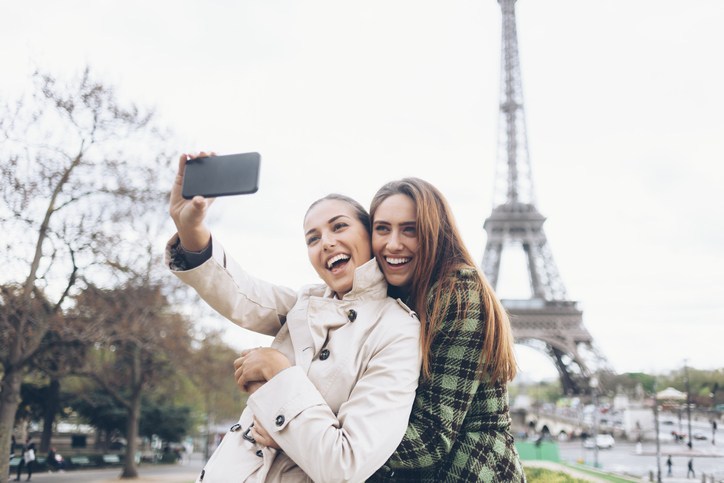 6) Set-Jetting.
Similar to visiting the places made 'famous' by the influencers in our network, the trend of visiting locations used as the settings for favourite TV shows and movies continues unabated in 2019. (The industry has coined this behaviour 'set-jetting'.)
The final season of Game of Thrones is coming out in early 2019, and that is expected to continue to draw travellers to set locations in Iceland, Northern Ireland, Croatia, and Morocco.
The recent release of the big budget Braveheart-esque action flick The Outlaw King on Netflix has tourism providers in the Scottish Highlands bracing themselves for an influx of visitors.  Set-jetters have already been flocking to this region to see the sets of Harry Potter and the popular TV drama Outlander.
Peter Jackson's Lord of the Rings, and The Hobbit trilogies continue to draw visitors to New Zealand to see the spectacular landscapes that stood in for Middle Earth in those films.
People also combine these two trends by taking a pilgrimage to the set of a personal favourite movie or TV show to take a selfie on location.