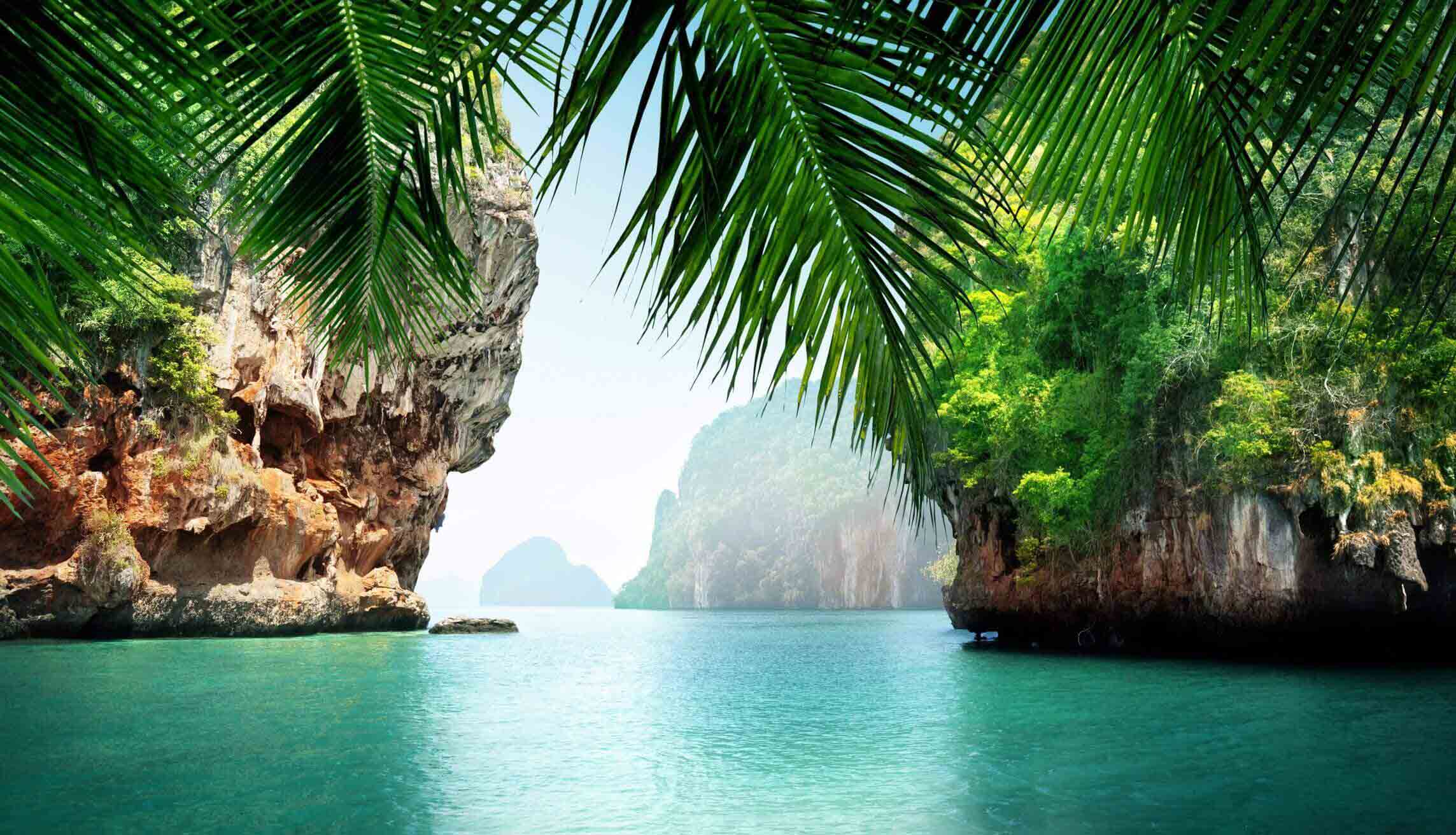 Why visit one spot when you can see many different landscapes and cultures in a single trip?
The team over at Travel + Leisure magazine recently made headlines by naming Palawan Island in the Philippines as the world's best island. They based this finding on their readers' comments and feedback. Palawan is covered in rolling green mountains, has a ten-kilometre-long underground river, limestone caves, and offers spectacular scuba diving in clear turquoise waters. It does sound nice.
Those are great islands, to be sure. But why visit just one place when there are destinations made up of fantastic clusters of islands that allow you to hop from one to another? Travel within travel; more destination for your trip.
With that in mind, here are some of the best places on the planet for island hopping on your next travel adventure.
Greece.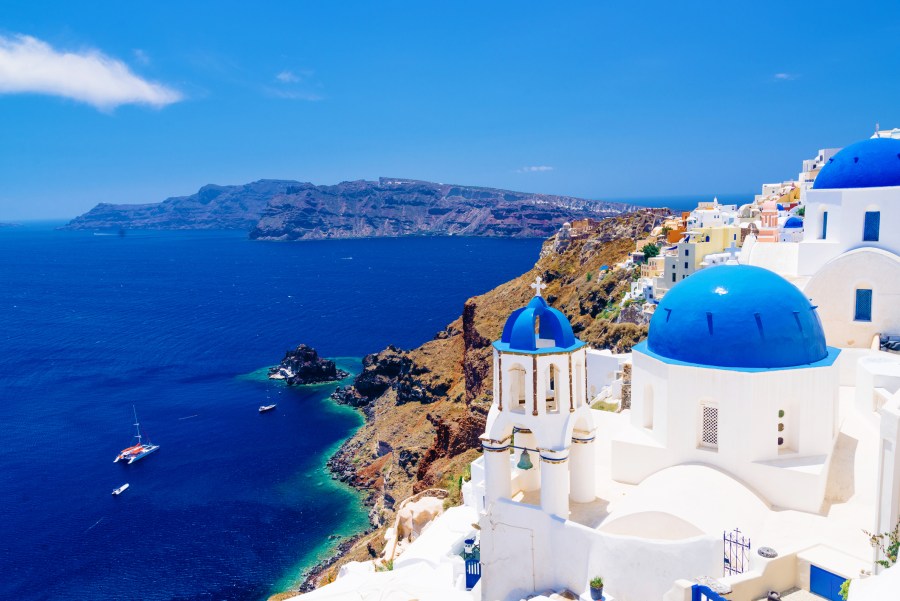 Each of the over 200 inhabited Greek islands is different with its own unique flavour. There are over 6,000 isles of varying sizes altogether.
The Ionian Islands are renowned for their beaches, transparent waters, and olive groves. The popular destination of Corfu is one of these.
The Saronic Gulf Islands offer visitors a chance to sample island life without travelling too far from mainland attractions such as the Peloponnese and Athens. This group includes Hydra, where Leonard Cohen once lived, which remains a car-free island to this day.
The Cyclades Islands, including Mykonos and Santorini, are the quintessential Greek islands. Like the famous posters and post cards of the region, they are decorated with gleaming white houses scattered along rocky seaside landscapes. The Cyclades are popular for sandy beaches and old-world charm. They are also favourites of international travellers, so they can be crowded in peak season.
Crete is the largest of the Greek islands. It is home to Minoan ruins, picturesque mountains, beautiful beaches, traditional villages, and ancient caves and gorges to explore.
Spain.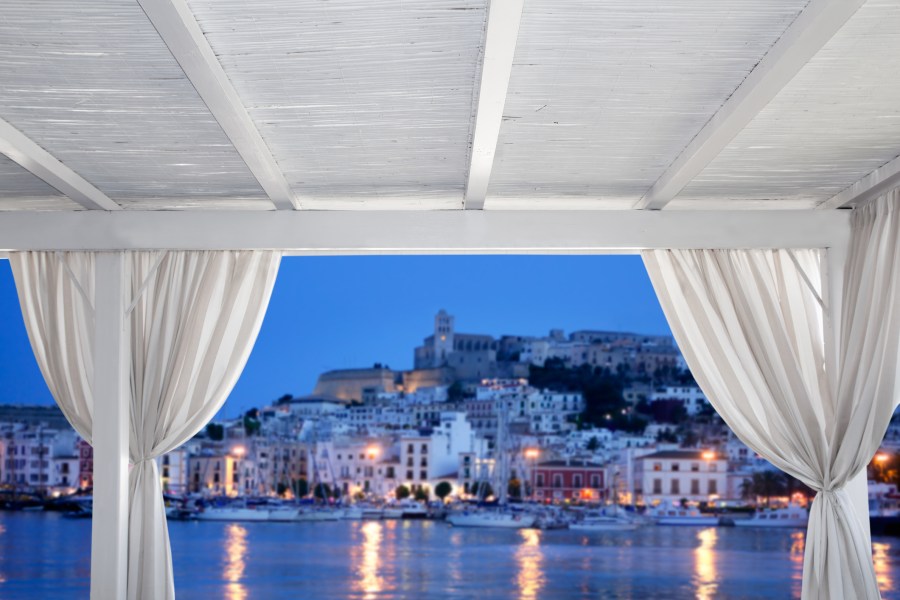 Spain's Balearic Islands have long been popular vacation spots for travellers from around the world. The Balearic Archipelago is made up of four main islands – Ibiza, Formentera, Mallorca, and Menorca.
Ibiza is the most famous Spanish isle, renowned for its party atmosphere and clubs. The island also boasts kilometres of beaches, a distinctly hippy vibe, and hidden rustic hotels and off-the-beaten path retreats.
Tiny Formentera is just six kilometres south of Ibiza but a world away in style and culture. While Ibiza is for all-night parties, Formentera offers a laid-back atmosphere with wooden walkways lining white sand beaches and turquoise seas. Only 19 kilometres across, the island can be explored in a single day.
Mallorca is the largest island in the Balearic chain. Like Ibiza it has infamous party towns popular with club-goers. But north of those south shore hotspots, you'll find small mountain towns and secluded boutique resorts. Mallorca is cherished for its natural beauty and variety of outdoor activities such as hiking and biking.
Menorca is quieter and more laidback than larger Mallorca. It is renowned for its historic Spanish towns and long stretches of beach from kilometres-long sandy crescents to rocky, azure-watered bays to explore.
Thailand.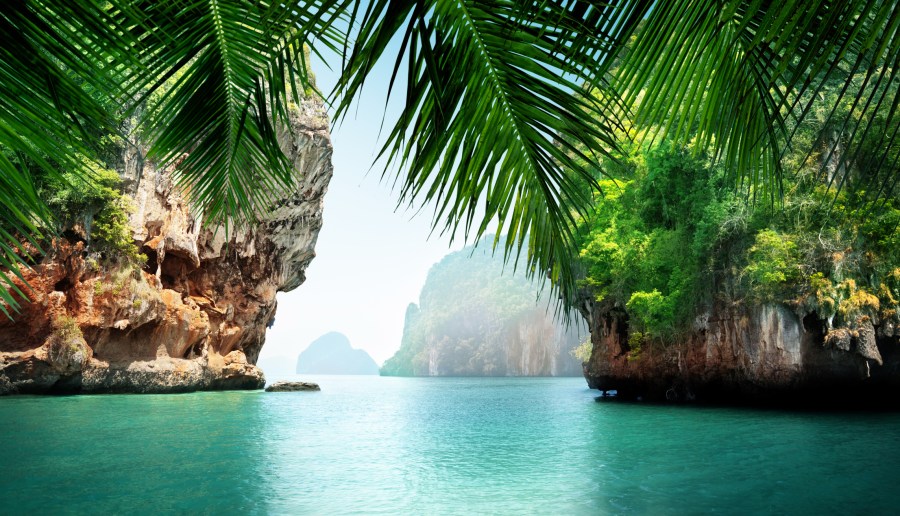 Thailand is home to hundreds of islands ranging from popular tourism hotspots to untouched natural wonders. They are favourites for scuba diving, swimming and sunbathing, and exploring opportunities all year round.
From the rustling palms and tranquil beaches of Koh Lanta and Koh Yao Yai, to the bustling crowds of Koh Phi Phi and Ko Samui – the most-popular islands in Thailand – this region has something for every taste.
Situated off the west coast of Thailand between Phuket and Krabi, Koh Phi Phi is one of the most popular destinations in Thailand. Made famous in the Leonardo DiCaprio movie "The Beach", its white sandy beaches, turquoise seas, and excellent scuba diving draw beach and sun loving travellers from the world over.
Beautiful Koh Lanta is situated between Koh Phi Phi and the mainland. The island boasts ample long white-sand beaches and a mountainous interior covered in jungle. While not remote, Lanta is nowhere near as built up as Phi Phi, offering a quiet charm here that is lacking in tourist hotspots like Phuket and Koh Samui.
Koh Samui is the second largest island in Thailand. It is known for its palm tree lined beaches, coconut groves and dense, mountainous rainforest, as well as luxury resorts and spas. Idyllic beaches such as Lipa Noi are situated on this island, and there are numerous day trip opportunities such as a visit to Big Buddha Temple and the famous Na Muang Waterfall.
Koh Pha Ngan is well-known for the Full Moon Party, which is a monthly festival that draws in thousands of people from around the globe to the beach for the world-famous all-night dance party.
Out of all of Thailand's islands and beaches, Koh Yao Yai is among the least developed. Situated just off the coast of Phuket, Ko Yao Yai offers tranquillity, beautiful beaches and great snorkelling all with easy access to the mainland.
Hawaii.
While Hawaii is made up of hundreds of islands covering 2,400 kilometres of ocean, most travellers visit the four main islands of Maui, Kauai, Oahu, and Hawaii (also known as the "Big Island").
A trip that encompasses more than one island would provide travellers a variety of experiences, as each island is unique. Oahu is home to the state capital of Honolulu and the famous Waikiki beach. It is the most popular destination for travellers offering world-class accommodations, dining and nightlife.
Maui boasts over 80 gorgeous beaches, the lush rainforest and waterfalls along the 'road to Hana' or 'Hana Highway' drive which leads to the Haleakala National Park which encompasses the island's highest peak, volcanic Haleakala, as well as the pools and waterfalls of Ohe'o Gulch.
Kauai, known as The Garden Island, is the smallest and most lush of the Hawaiian destinations. Many movies and television programs that needed to depict remote isolated tropical locations (such as the series Lost), have been filmed on Kauai. This is the spot for outdoor activities such as kayaking the Wailua River, hiking into Waimea Canyon, surfing Hanalei Bay, or paddling the Hanalei River.
The island of Hawaii is the largest of the islands, bigger than all the others combined, and is home to almost every climate condition on Earth: from desert, to tropical rainforest, to arctic conditions at the top of Mount Hilo. Hawaii also has active volcanoes, one of only four green sand beaches in the world, and unbelievable stargazing clarity from the peak of the Mauna Kea Volcano.
Island hopping allows you to see lush tropical destinations, popular tourism hotspots, and remote secluded beaches all in the same trip. The world has countless archipelagos just waiting for you to explore. Discover your favourites!
Are you inspired by these islands? CAA Travel can take you there. Contact your local CAA Store or call 1-855-660-2293 to speak with one of our knowledgeable Travel Consultants to help plan your trip of a lifetime!