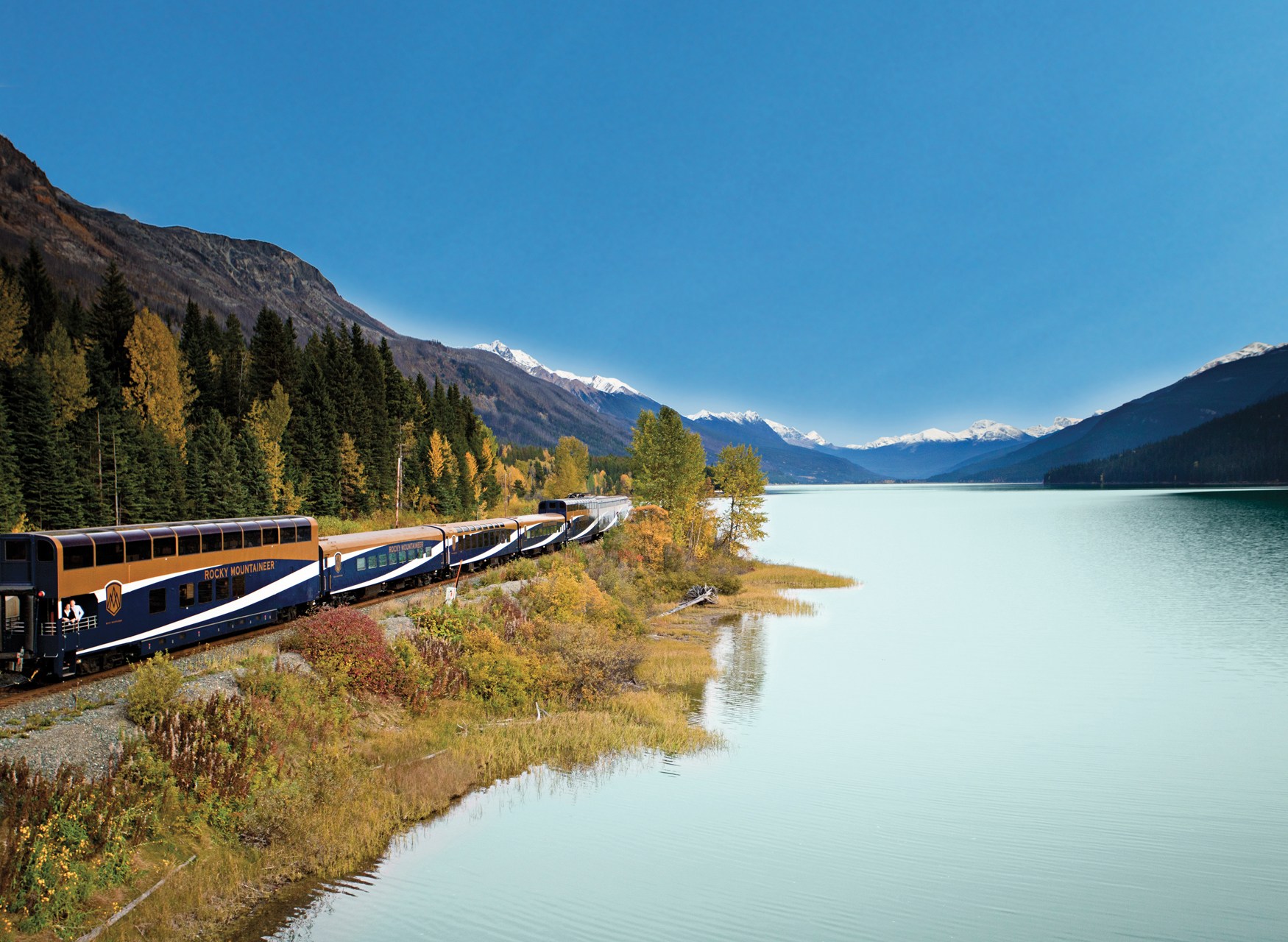 As I arrived at the station I was greeted by the friendly staff of the Rocky mountaineer.  After some initial greetings I helped myself to a beverage and quickly got to know my fellow passengers, who like me, were beyond excited to take this incredible trip.  Before we knew it, we were whisked away and so our journey began.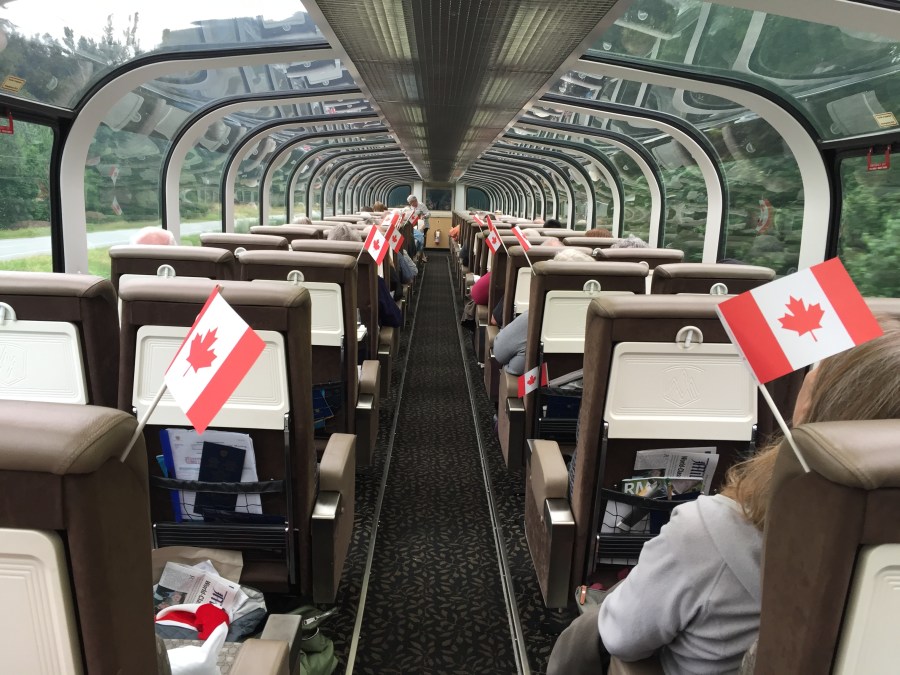 I travelled May 12 -16, 2016 with a pre stay in Vancouver and 2 nights at the end in Banff.  I travelled on the First Passage to the West route, which stops overnight in Kamloops.  You can choose to do the reverse and start in Banff if you wish.
This was my second trip and this time I was fortunate enough to experience GoldLeaf Service, and I can only say that this was an experience on another level. I was made to feel like royalty and the service and the food was impeccable and the views were just breathtaking.
Here's why:
Fully domed windows give you an unparalleled panoramic view from your seat
You are right in the middle of the awe-inspiring scenery of the Canadian Rockies
Hot gourmet meals prepared from regional cuisine by Executive chefs
Complimentary beverages throughout the journey along with delectable snacks
36 dining room seats with picture windows (four guests per table)
An exclusive outdoor vestibule
Temperature-controlled comfort
While I was enamoured with the inside, the outside just blew me away. I never get tired of the awesome views that Canada has to offer.  You go from flat, to hilly, to almost barren looking to the majestic Rocky Mountains.  Gorgeous!!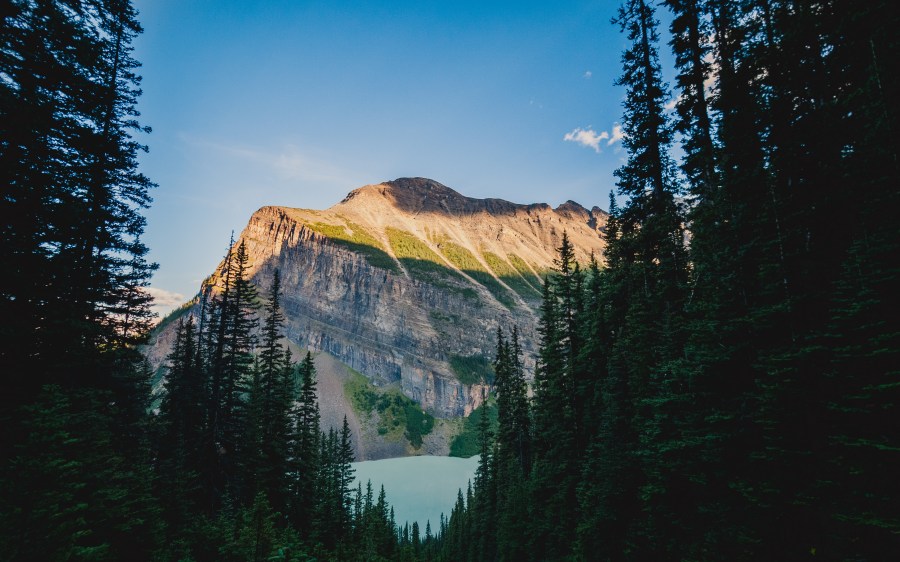 You travel along valleys, through towns, wind along the river and sometimes end up high among the trees.  You might see a bear, some big horn sheep, eagles and osprey. The train driver would slow down so that we could get a closer look and take pictures.
The experience from start to finish was just brilliant.  They really have a great product which is why people from far and wide come to take the trip.  We had travellers from England and Australia in our car.
I would have to say the highlight of the journey was seeing those majestic mountains as you pass by and of course the wildlife.
If you have a penchant for train rides, love wildlife and capturing it in your memory or on your camera, enjoy meeting new people and sitting back and watching it all pass you by – then a Rocky Mountaineer vacation is definitely for you.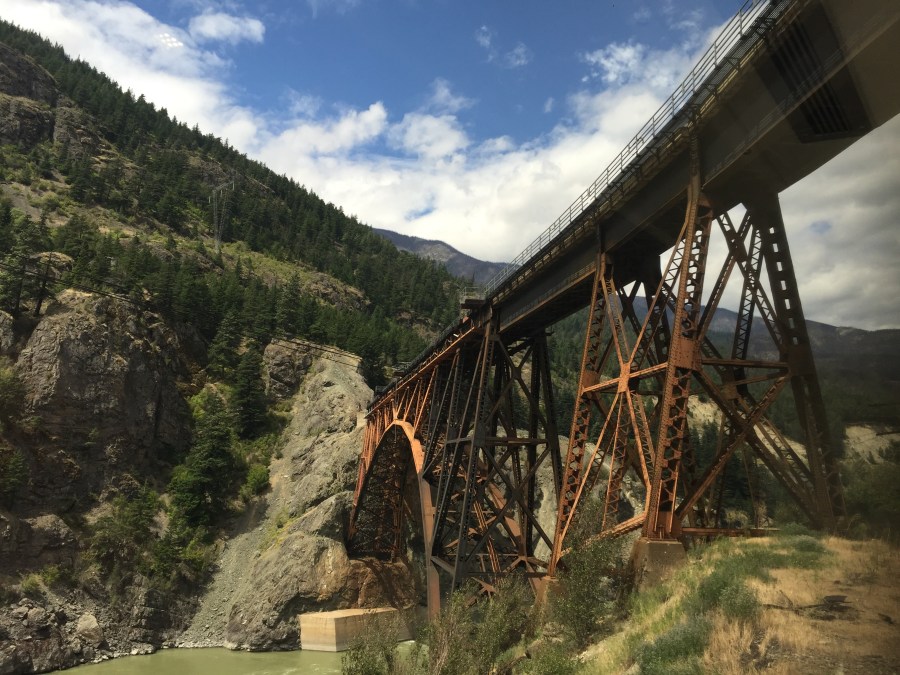 Some tips:
Book early to take advantage of the best offers
Recharge your camera as to not miss those fantastic shots ,
Take some time and go stand on the outdoor viewing area
Try the desserts!!!
To learn about CAA's current offers check out: https://www.caasco.com/Travel/Tours/Rocky-Mountaineer.aspx
To find out more about Rocky Mountaineer, visit https://www.rockymountaineer.com