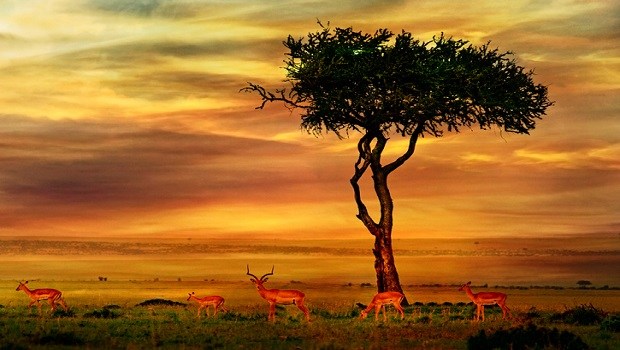 Working for CAA, I have had the pleasure of travelling to some amazing places, but nothing has compared to my recent visit to Cape Town, South Africa. There are just not enough superlatives to describe what a beautiful and magnificent city it truly is.
Before I get carried away, I must add that this adventure would not have been possible without the support of our wonderful partner – Lion World Travel. Their expertise, knowledge and guidance helped to ensure that my stay was perfect and memorable.
During my visit, my expectations were surpassed in all areas. The hotels, food, wine and customer service were all outstanding. The fantastic excursions ranged from a helicopter flight for spectacular views of Cape Town, a cable car ride up Table Mountain to experience the stunning landscape, a visit with the adorable African Penguins at Boulders Beach to a unique experience at Gold's restaurant, which featured a fun, interactive Djembe drumming session, buffet of local cuisine and traditional entertainment with musicians and dancers.
Cape Town is a wine lover's paradise with many award-winning wineries. We visited La Motte Wine Estate for a tour and tasting that resulted in a bit of wine shopping. Another great outing.
While it was hard to say goodbye to this picture-perfect city, my next adventure awaited – an African safari at Kapama Private Game Reserve. Situated in South Africa's northernmost province of Limpopo, it is home to over 40 different mammal species, including the most dangerous big five of elephant, lion, leopard, buffalo and rhinoceros.
Kapama is beautiful and inviting in so many ways – from the expansive natural surroundings to the luxurious safari lodges, there is so much to take in and enjoy. The accommodations are unsurpassed, the food is gastronomical and the attentive service just adds to the flawless experience.
The highlight for me was the game drives and bush walks. We got to encounter numerous animals up close, all while under the supervision of top-notch ranger and tracker teams. They also took the time to provide me with lots of interesting information and answered my numerous questions. A safari is a truly unique experience and you can only understand how beautiful it is once you're immersed in the natural habitat of these amazing creatures.
My days were filled with lofts of sightseeing and wonderful adventures and my nights were spent indulging in the sumptuous amenities. Thanks to our tour organizers, Lion World Travel, all I had to do was sit back, relax and be captivated by my surroundings. They are the preeminent safari and tour operator in South Africa.
I thought this would be a once-in-a-lifetime trip but I know I will be back.
If you would like to experience a South African safari or adventure, please contact your local store or call 1‑855‑660‑2295.