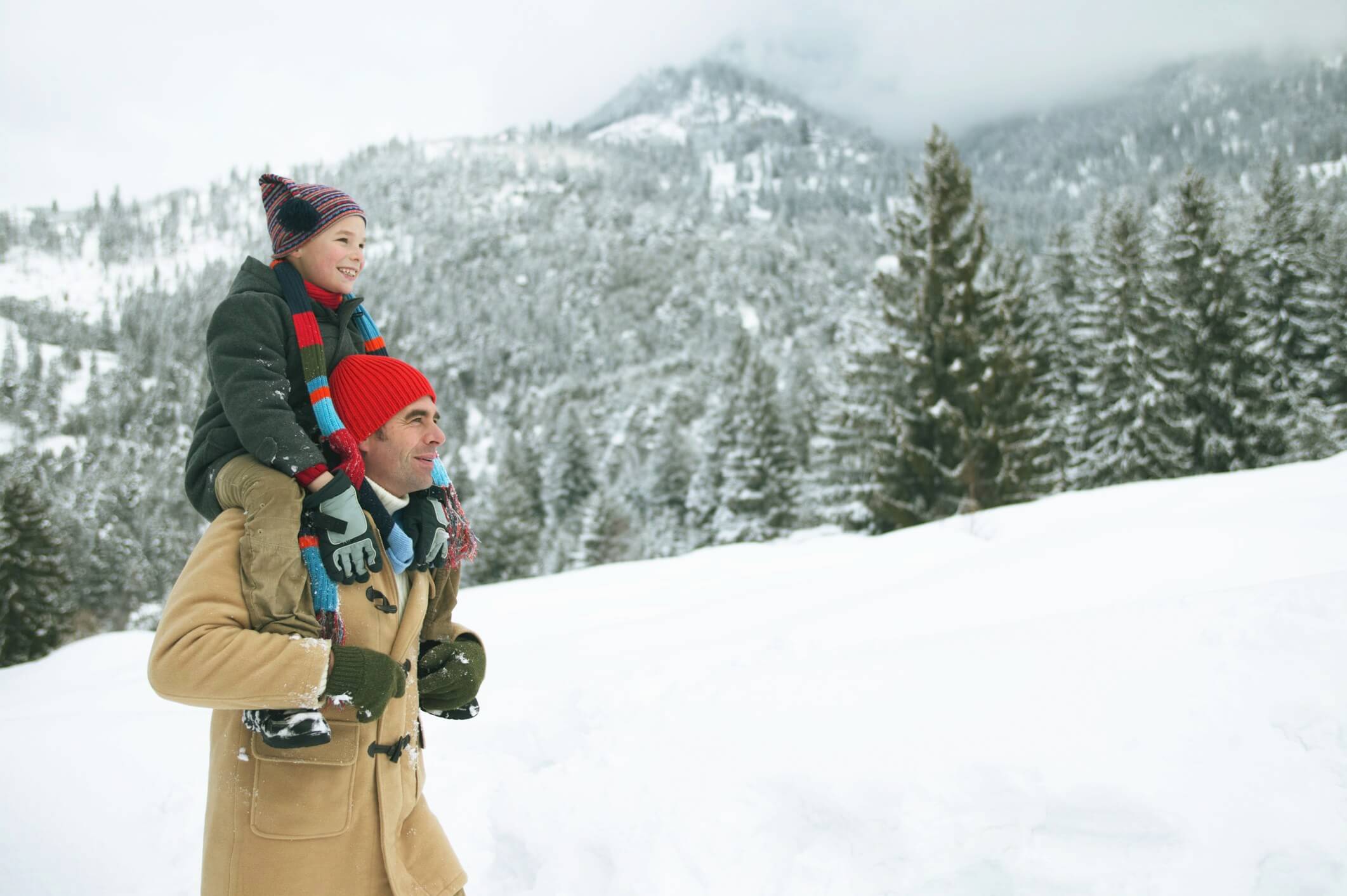 If you live in Ontario you already know that this province it's a top destination for frosty winter activities. But in the great white north other provinces and territories also have unique winter adventures where you can get outside and explore the season. So whether you want to explore Vancouver's caves, a frosty hotel in Quebec, an ice walk in the Rockies, watch the aurora light up the sky in the Northwest Territories or feel the wind in your hair as you zip over Newfoundland's waterfalls – Canada is the place to be in winter.
Hotel de Glace – Quebec.
Ontario's neighbouring province of Quebec is an exciting winter wonderland destination with lots of adventures to choose from, including the famous Hotel de Glace. While sleeping overnight in a hotel made entirely of solid snow and ice definitely isn't for everyone, visitors can still check out this work of art that is completely rebuilt each winter with a unique design. Walk through the icy doors and down frozen hallways taking wintery photos and chill out with a cocktail appropriately served in glass. Not far from Quebec City, the frosty hotel is open now until March 25 from 10 a.m. daily. Dress warmly and become one of the millions of people from around the world that has visited this unique hotel since they opened in 2001.
Northern Lights – Northwest Territories.
This time of year people around the world are chatting about the Northern Lights and Canada is the perfect country to witness the magical glowing aurora. The Northwest Territories is made up of six regions and is home to many Aboriginal cultures and 11 official languages, including Cree and Chipewyan. If you want to see the Northern Lights they are the clearest in winter and you can choose from rugged or luxurious experiences. There are several day trips and overnight packages to choose from, such as The Northern Lights Special where you can chill in a relaxing lodge among the beauty of nature. In fact, you can even have a hot tub soak and watch the shimmering aurora dancing in the distance.
Winter Cave – British Columbia.
Vancouver Island is the biggest island on the west coast of North America and Horne Lake Caves Provincial Park is often referred to as Vancouver Island's hidden jewel. If you have never explored a cave before (and even if you have!) this is sure to be a thrilling experience. Life in the cave doesn't have a distinction between night and day and therefore the climate inside stays about the same and hovers around 8° Celsius. The main cave experience package is available all year and includes a forest walk, conservation ramps, ladders and the only cave slide in Canada. For this 1-hour tour, all children must be at least age five and be able to navigate the cave over loose and slippery rocks up to one metre high. And yes, there are bats – it is a cave after all.

Enjoy a preview of Vancouver Island's most impressive natural wonder, Horne Lake Caves.
Icewalk – Alberta.
Winter in Banff and the Canadian Rockies becomes magical with the snowcapped mountains and natural frozen waterfalls at your doorstep. There are several ice walks to choose from, including the Johnston Canyon Icewalk that is one of the most popular attractions inside Banff National Park. The tour comes with ice-cleats to make it easier for you to walk on the icy trail and through natural caves. Steel walkways are built right into the canyon walls, so you can look down at the beauty of the gorge below. There are also rushing waterfalls and massive ice towers up above and you may see ice climbers in the distance trying to reach the top. This arctic tour will take you through various wildlife habitats and you will learn the history of how Johnston Canyon was formed. And if you want to go on an icewalk after the sun goes down, that's no problem – there is an evening icewalk where you can trek through the winter beauty guided by your headlamp.
Winter Zip Line – Newfoundland and Labrador.
Sure, zip lining is a thrilling activity during warmer months, but in the winter it takes on a whole new meaning with the crisp air whipping past and the glowing white snow underneath you. Marble Zip Tours is located near Corner Brook in Newfoundland and provides guests with a totally original whirlwind 2-hour adventure that is sure to get your adrenaline rushing with nine zip lines to experience. Some lines are 2000 feet long and 285 feet high with speeds soaring up to 30 km per hour with spectacular views all around you. You don't need previous experience, as long as you are at least 60 pounds and over the age of eight you can fly like a bird over the gorge and impressive waterfalls of Newfoundland and Labrador.
Our country really is a playground, in every season. We hope we've given you a few unique ideas to consider for outdoor winter fun!