Whether you buy new or used, there's more to the cost of your vehicle than just the purchase price.
Have you ever wondered how much it really costs to operate your vehicle? Wouldn't it be nice to finally see a long-term cost comparison between your current car and that hybrid you've been eyeing  Whether you're looking to figure out the costs of your current vehicle, compare two side-by-side or figure out how much you could save by taking public transportation, CAA's NEW Driving Costs Calculator can help. This post will take you through the highlights of this exciting new tool:
Driving Costs Calculator
The CAA Driving Costs Calculator offers you two options to better understand the complete cost of operating a vehicle. If you're curious about how much money it takes on average to drive a certain type of vehicle — such as an SUV or a sub-compact — for a year in your province, this calculator can help break down those costs.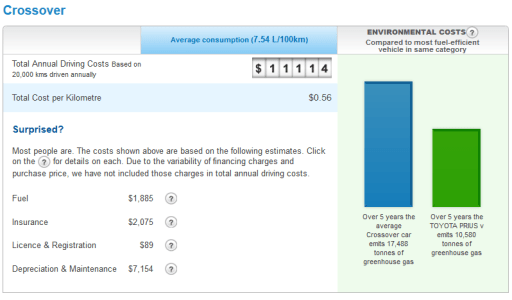 You can also narrow down further to learn more about costs for your specific make and model. The Driving Costs Calculator is a great way to compare vehicles you already own with potential eco-friendly alternatives.
Electric Vehicle Cost Calculator
The Electric Vehicle Cost Calculator will help you understand what your energy costs would be based on the amount you drive and the province you live in.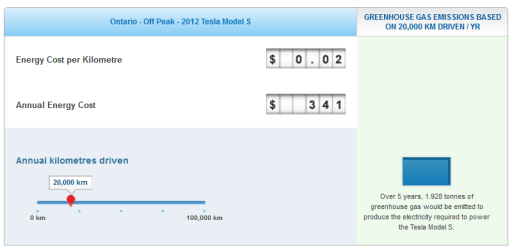 The calculator also provides the environmental cost in greenhouse gas emissions (GHGs) of the energy used to power each vehicle you select. This calculator also covers EVs and plug-in hybrids currently on the road in Canada.
Alternative Transportation
Public transportation can be a cost-effective and environmentally friendly way to get where you want to be. According to the Canadian Urban Transit Association (CUTA), every time you use public transit instead of driving, you generate about 65% less greenhouse gas (GHG) emissions. CUTA also reports that the average cost of public transit in Canada is $2.59 per ride and $68.24 for a monthly pass.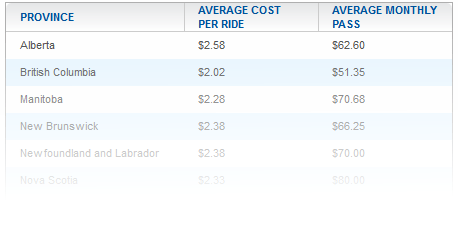 With figures provided by CUTA, CAA's new calculator shares the costs for single rides and monthly passes in major cities and provinces across Canada. This outline aims to provide commuters with new insight into the true cost of private transportation.
In conclusion
Eco-friendly vehicles are becoming more and more common on the streets of South Central Ontario, and as these new calculators will no doubt show you, there's good reason for it. Though the initial cost may be slightly higher than typical fossil-fueled power vehicles, their long term financial and social impact can't be ignored.