Every generation sees a whole fleet of iconic cars depicted on TV and movie screens, and many of these vehicles are as famous as the actors that drove them. Having been born in the late 70's, the author has fond memories of Back to the Future's DeLorean DMC-12, Ferris Bueller Day's Off's Ferrari 250 GT California and David Hasselhoff's sentient Trans Am in Knight Rider.
Truth is, making a list of the top movie and TV cars of all time is a piece of cake – you could draft two completely different Top 100's and still have to exclude some of Hollywood's finest auto icons. But what if we restrict ourselves to the more recent past, say the last 20 years? Turns out, there's still plenty of legendary iron to choose from.
So here is the definitive – and not at all subjective – top 10 list of greatest movie and TV cars from 1998 to today.
Tumbler – Batman Begins & The Dark Knight (2005 and 2008).
Just look at it! This wild Batmobile is one of the most outrageous vehicles ever designed. It might look like a clever bit of CGI, or the early rendering of a top-secret military vehicle project, but it is a real, functional automobile that Jay Leno was able to take out on public roads during a segment of his YouTube show, Jay Leno's Garage.
One of the most impressive things about the Tumbler is that it pulled off many of the jumps and stunts seen in the movie, propelled as it was by its own small-block Chevy engine.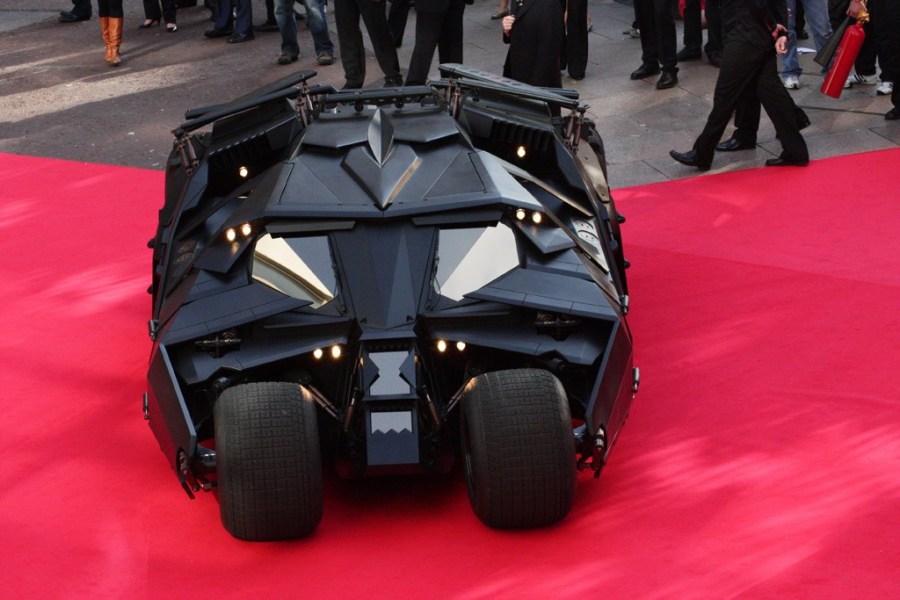 Robin Reliant – Top Gear (2007).
The infamous three-wheeled Robin Reliant has been on the receiving end of Jeremy Clarkson's snark for over a decade at this point. First, the Top Gear team turned it into a makeshift space shuttle – a technical feat that, as you can imagine, did not end very well (spoiler alert: it went boom.) Then, a few years later, it was rolled over dozens of times in a side-splitting bit of automotive slapstick. While the car did have a certain er, penchant for flipping on its roof during tight cornering, the BBC motoring show exaggerated this "feature" for comedic purposes.
Fun fact – under UK traffic laws, the Reliant is considered a tricycle and can be legally driven by motorcycle licence holders.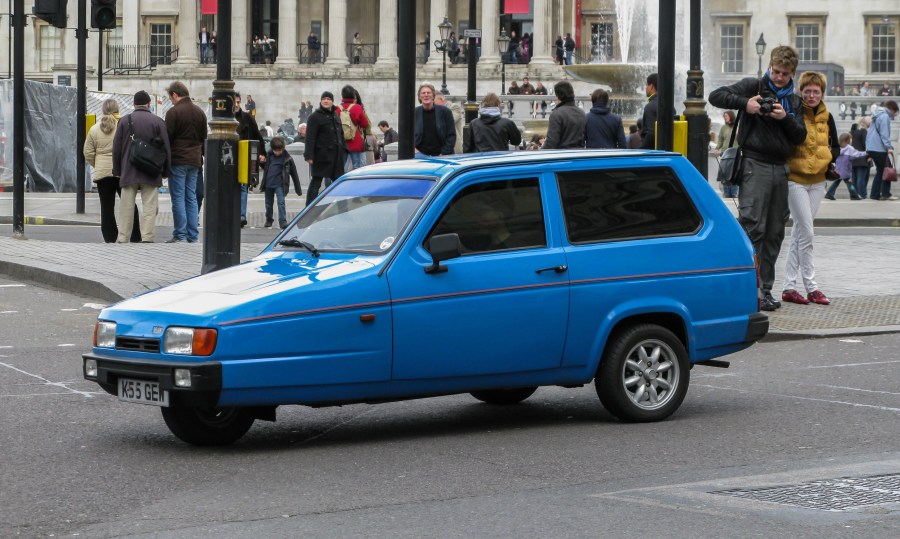 Audi R8 – Iron Man (2008).
The Audi R8 made a big splash on the automotive world when it debuted just a couple of years before the first Iron Man movie was released. Its sleek bodywork and contrasting side panels made it an instant darling of car enthusiasts across the globe, even though the first iteration wasn't as quite as wild or fast as its futuristic looks suggested. Audi remedied that in later versions, and Tony Stark remains a loyal R8 customer to this day.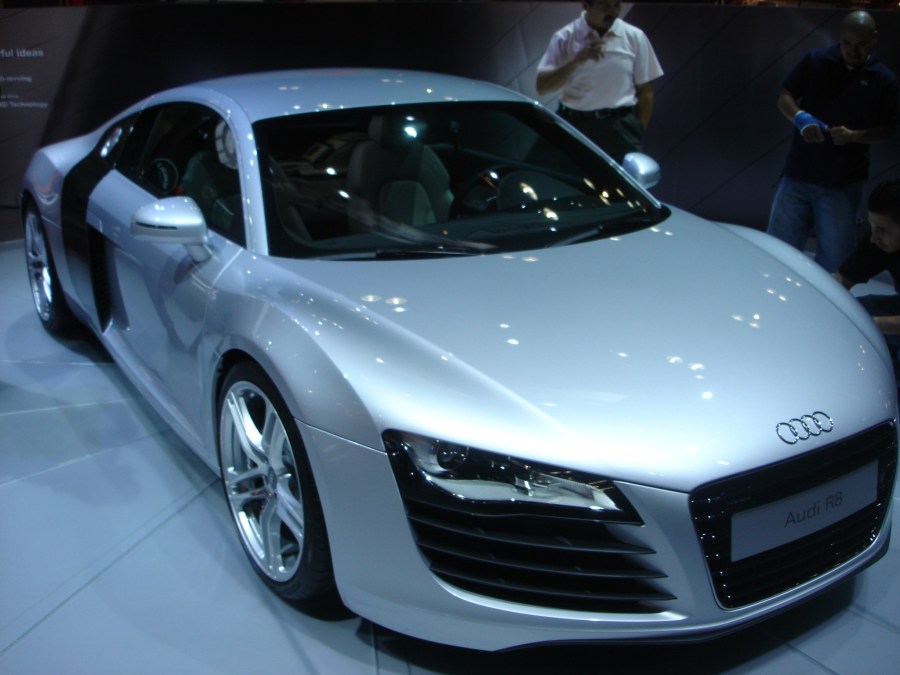 Aston Martin DBS – Casino Royale (2006).
James Bond has always been a man of impeccable automotive taste. The original Bondmobile, Dr. No's late 50's, convertible Sunbeam Alpine, soon gave way to more exotic Euro coupes like the classic Goldfinger Aston Martin DB5 and more recently, to this majestic V12-powered DBS.
What Daniel Craig's first set of Bond wheels lacked in gadgets – it was "only" fitted with a gun and a defibrillator in the movie – it more than made up for in the looks department. Modern Astons like the DB9-derived DBS are regularly mentioned as some of the most beautiful cars ever made. We concur.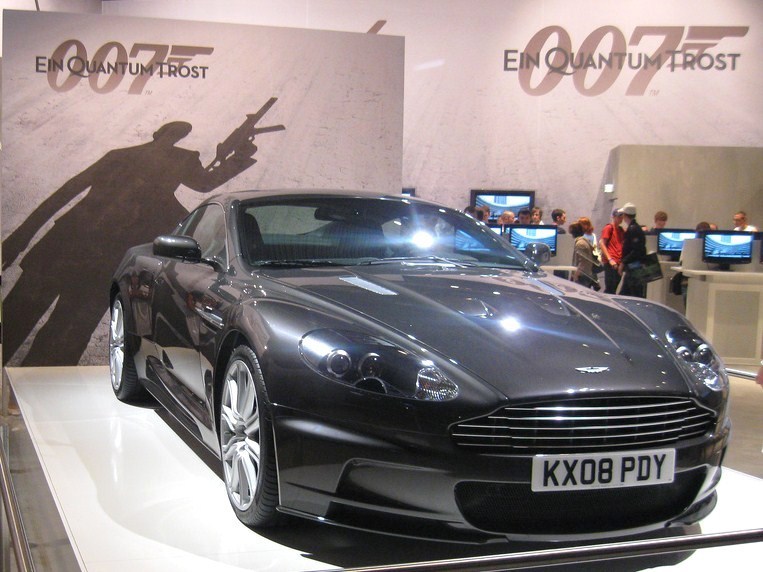 Canyonero – The Simpsons (1999).
Okay, the Canyonero was more social commentary than vehicle. It still made its mark with its catchy country jingle ("Twelve yards long, two lanes wide, sixty-five tons of American pride, Canyonero!") and its ability to turn Marge Simpson into an ill-tempered driver. Among other sensational features, the Canyonero boasts seating for thirty-five, four-wheel-drive and a propensity to randomly catch fire (not good).
Perhaps wanting to adapt to the times, in 2014, the show's creators decided to introduce a hybrid model. This "green" version of the Canyonero was good for 11 miles per gallon!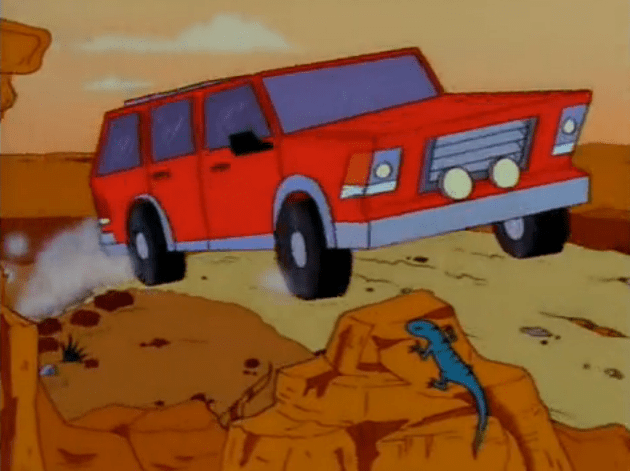 Toyota Supra MKIV – The Fast and the Furious (2001).
It's hard to overstate the impact of the Fast and Furious franchise on the auto world. Seventeen years later, the blockbuster brand is eight movies deep and it has spawned an entire generation of tuners and racers. The first car driven by the late Paul Walker's Brian O'Conner was an orange 1993 Supra, the non-turbo version.
The car pictured below is a replica – the actual car used in the movie was auctioned off in 2015, with the winning bid coming in at a cool US$185,000.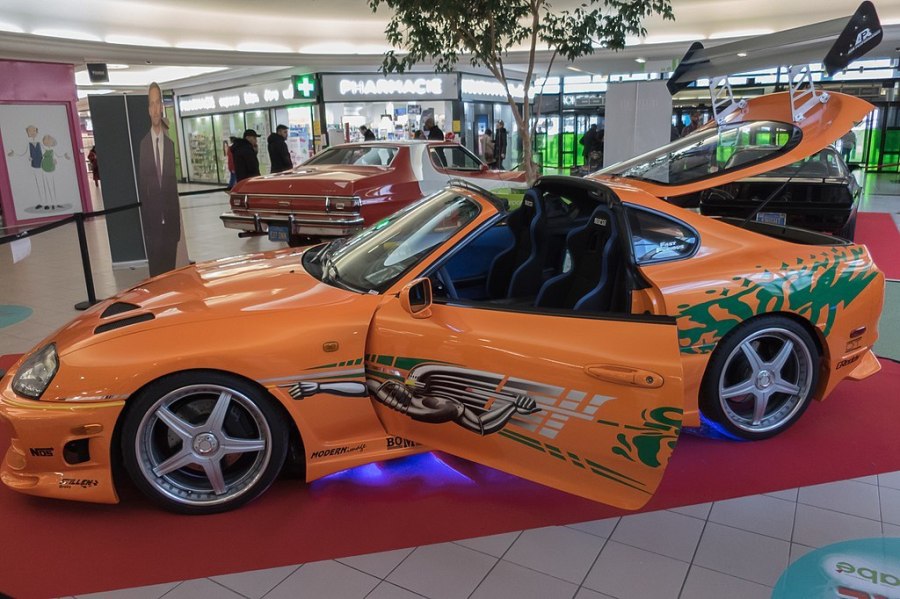 Audi A8L W12 – The Transporter 2 (2006).
The Transporter 2 is hardly a classic movie, but it was helped by the imposing presence of the long-wheelbase version of Audi's A8, which was then powered by the monstrous W12 (essentially two VR6 engines fused together.) Audi presumably wanted to give its understated executive limo more of a bad boy cachet by giving a set of keys to action-hero regular Jason Statham.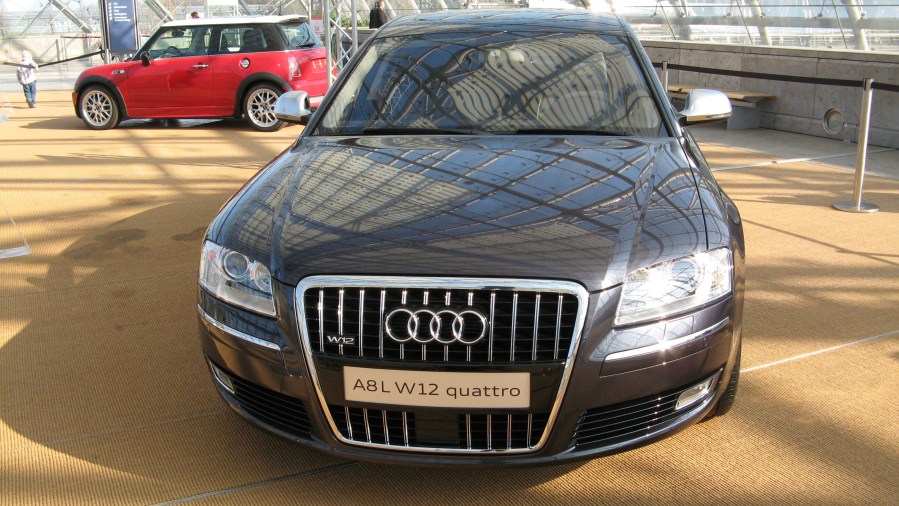 Ford Gran Torino – The Big Lebowski (1998).
Hard to believe that The Dude's junky '73 Gran Torino was originally designed as an upscale mid-sized vehicle. In fact, back when it was introduced in 1972, its looks where even considered futuristic (!) Pictured below is the 2-door coupe version, whereas the movie featured the 4-door model.
Lightning McQueen – Cars (2006).
Another fictional vehicle, and one that the author was kindly asked told to include in this list by his preschool-age son. The Owen Wilson-voiced Lightning McQueen may not be made of real steel, but one can clearly spot influences from actual stock cars and modern muscle/sports cars like the Dodge Charger and the Chevrolet Corvette.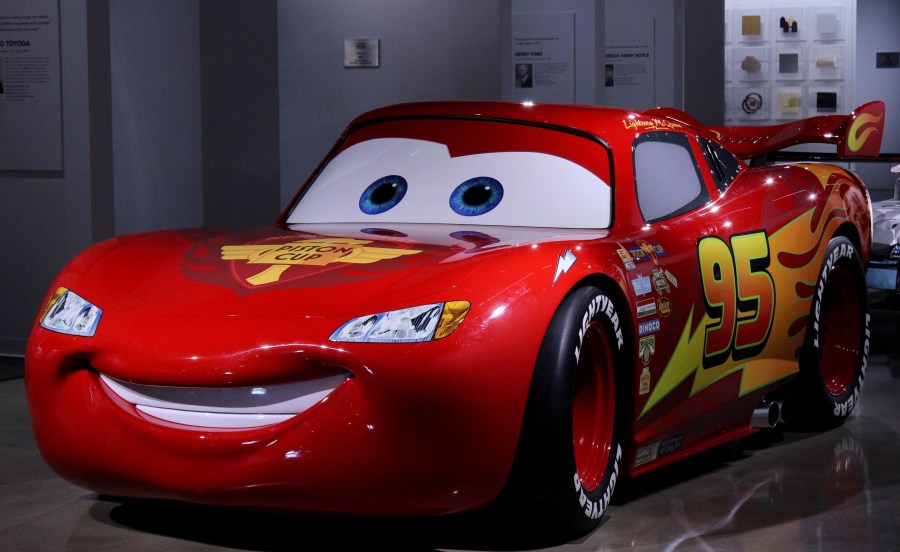 Volkswagen T2 Microbus – LOST/Little Miss Sunshine (2006).
The VW Microbus had a good year in 2006, a staple of hippie culture and touring indie rock bands. It was featured in two memorable works of entertainment that year: the hugely popular mystery drama LOST and the comedy-drama road film Little Miss Sunshine. Both would go on to win top awards at the Emmys and Oscars, with Little Miss Sunshine getting a nomination for Best Picture.
The Microbus is probably only second to the VW Beetle as the most adorable vehicle ever to be featured on film and TV. Both VW icons are now a rare sight on our roads, which makes them stand out even more when you do spot one of them.