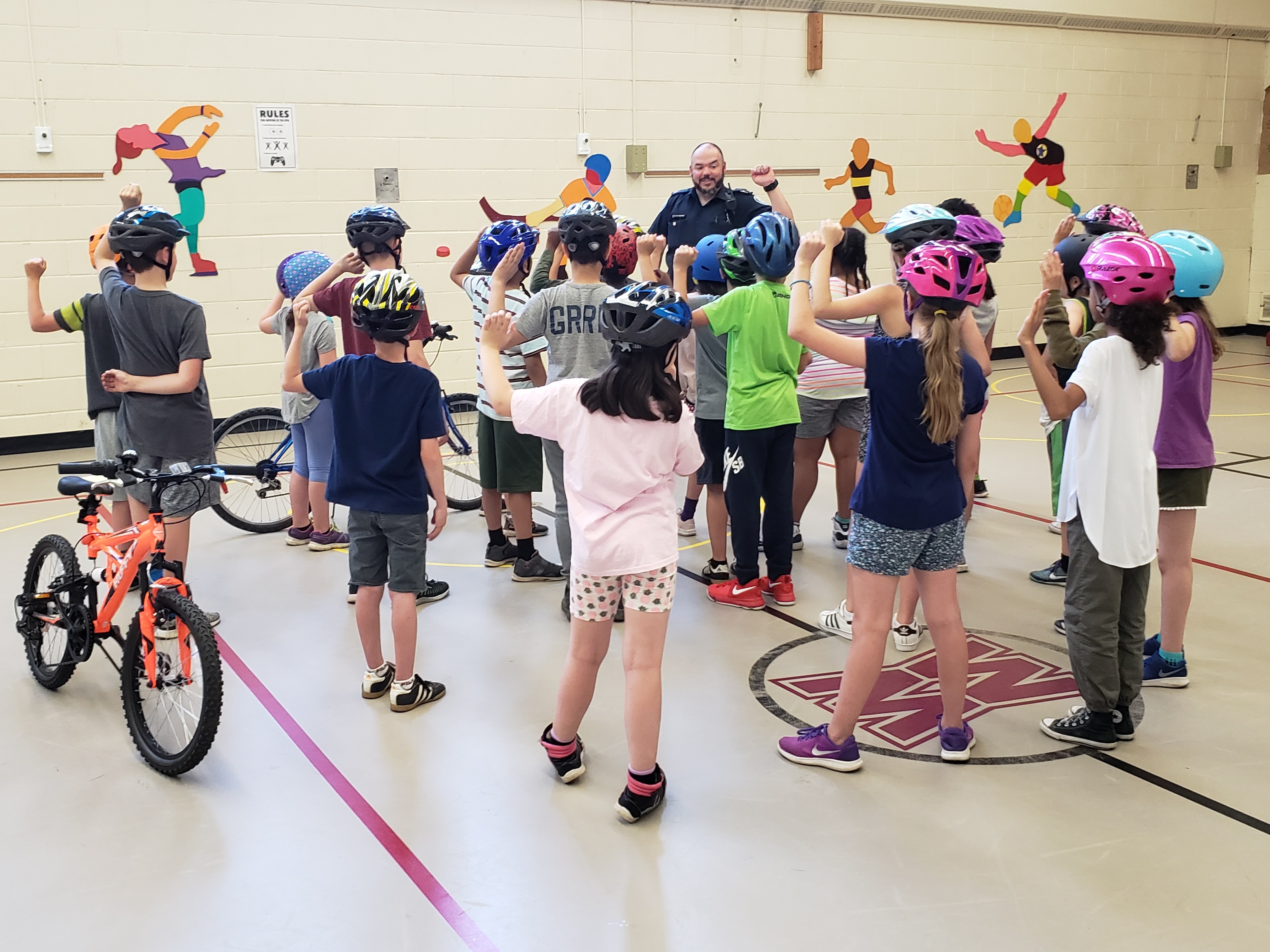 We're a province of cyclists. No matter the weather – rain or shine – and the purpose – work or play, you'll find Ontarians on their bikes throughout the year. Which is why it's always a good time to discuss cycling safety with your kids.
For parents, many of whom aren't serious cyclists themselves or have little free time on their hands, teaching their children how to ride – and how to do so safely – can be an onerous and daunting task. Thankfully, there are a growing number of resources to help caregivers along.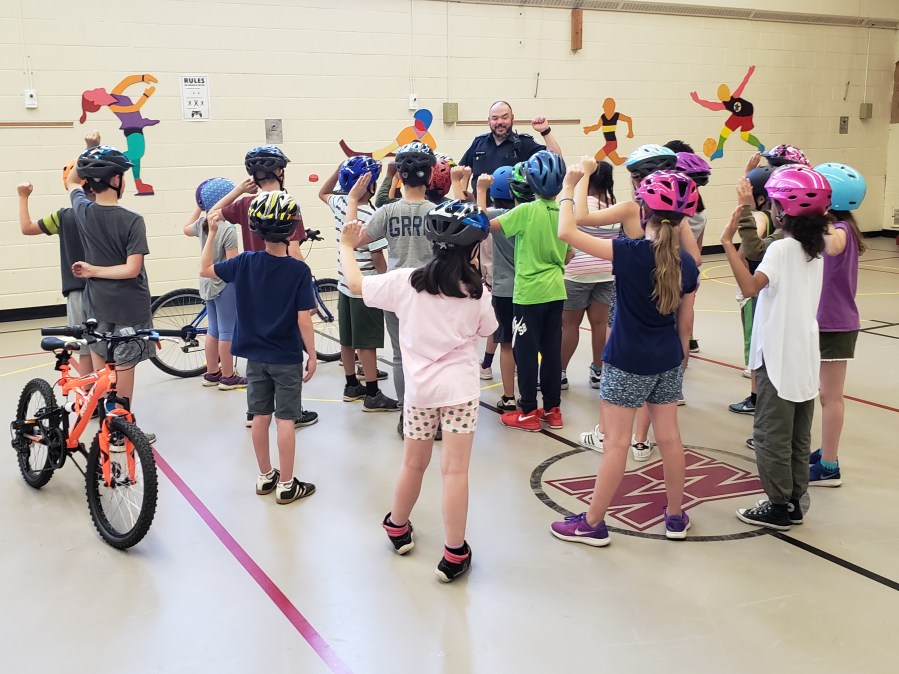 Take the Ontario Road Safety Resource. An online site that provides principals, teachers, public health practitioners and community leaders with materials free of charge to help them teach and promote road safety. The Resource's dedicated cycling safety section offers information on bicycle equipment, riding tips, rules of the road – and on how to organize a bike rodeo. A uniquely interactive and educational event for kids, a bike rodeo teaches participants various cycling techniques and how to obey traffic signals and the laws of the road.
Each rodeo offers several stations of activities, some more elaborately designed than others, according to the needs and requests of participants and partners (school, community etc.). According to P.C. Peter De Quintal, Community School Liaison Officer with Toronto Police Service, bike rodeos help kids learn how to ride more confidently. Caregivers, meanwhile, can feel more secure in the knowledge that these newfound skills will keep their children safe during their most favoured activity. Win -Win.
Officer Peter would know. He's been organizing bike rodeos in Toronto schools for over six years now. Before that time, Toronto Police hadn't yet adopted a standardized program for cycling safety. So, De Quintal reached out to community partners and launched his own, a bike rodeo program that's been growing stronger with each year.
With an increasing number of Ontarians relying on their bikes each day, it's become even more important to promote cycling safety, says De Quintal. "We're putting cyclists out there, but people complain they don't know the rules of the road," he explains. "We're not building that foundation; there's no training that goes along with it."
"[Bike rodeos] build up confidence," De Quintal reiterates. "I'm not here to teach a kid how to ride a bike, I'm here to build a foundation." To be sure, each rodeo offers a range of instruction, from arm signals and balance to navigating ramps and pylons and how to be more aware of one's surroundings.
And let's not forget the lessons of road and the right gear, including lighting and clothes. In fact, for Officer Peter, knowing how to properly wear a helmet is one of the most significant lessons he offers. Wearing the right bicycle helmet – in the right way – can greatly reduce the risk of permanent injury or death in the event of a fall or collision. "I'm very particular about how kids wear their helmet," he says, explaining how he follows the accepted rule known as 2-V-1 which was adopted by the Ontario Ministry of Transportation.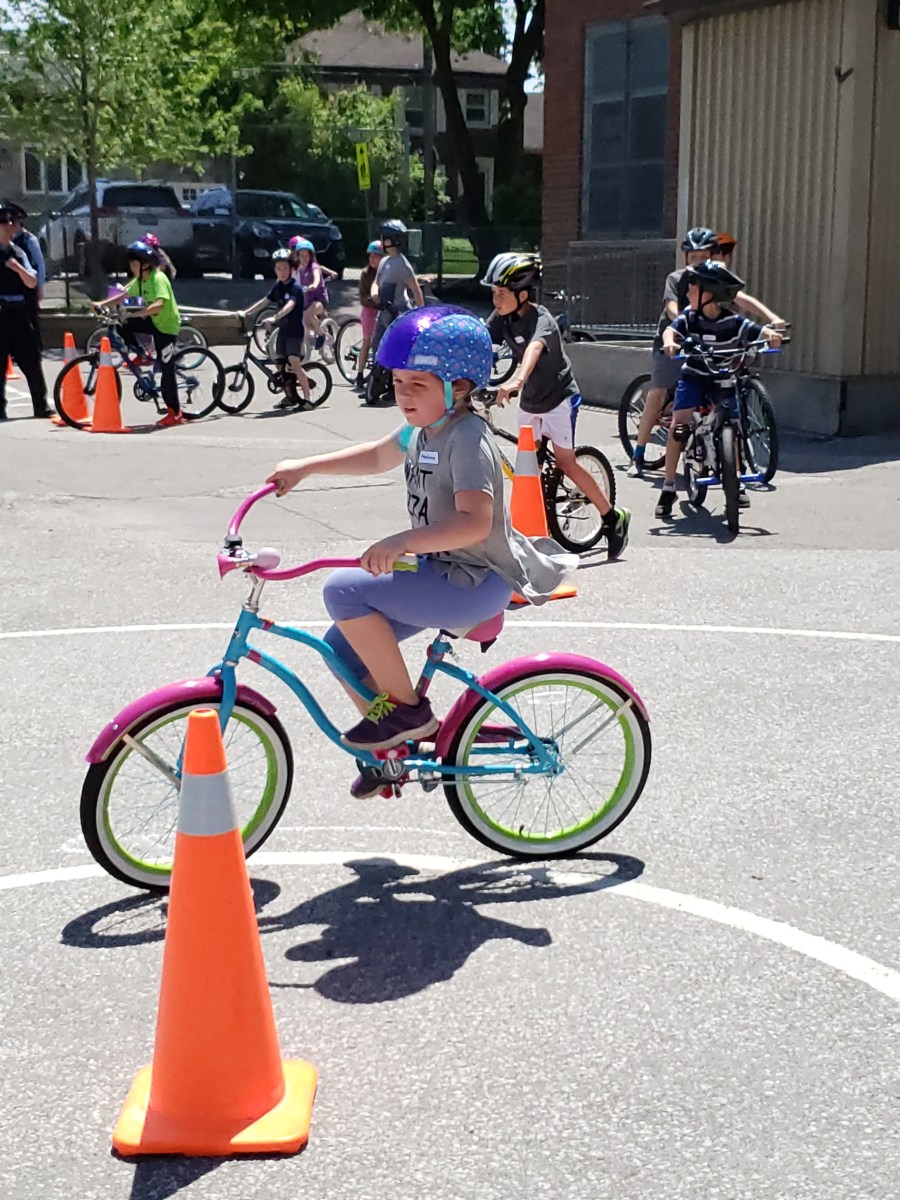 Thanks to generous community partners, De Quintal distributes bells, bike lights and helmets to kids participating in his cycling initiatives.  What's more, student volunteers from nearby high-schools, help in organizing these events, allowing them to gain required volunteer hours and experience in becoming leaders in their community.
The rodeo is a source of great pride for De Quintal. "As a Toronto police officer, it's a great means of community engagement," he says. "It's about going beyond enforcement to helping build up a foundation of instruction and support for kids."
Note: Children and youth under 18 are required by law to wear a helmet when cycling in Ontario. It is encouraged that all people participating in wheeled activities (bikes, scooters, inline skates/roller blades, skateboards) wear a helmet, regardless of age.
More Helpful Resources.
CAA's Bike Safety information.
The Ontario Road Safety Resource is geared at students from kindergarten to grade 12. The free resource is divided into two main sections: guided lesson plans and toolkits for engaging the community. The Ontario Road Safety Resource was developed in partnership with the Ministry of Transportation of Ontario (MTO), the Ontario Physical and Health Education Association (Ophea) and Canadian Automobile Association (CAA).