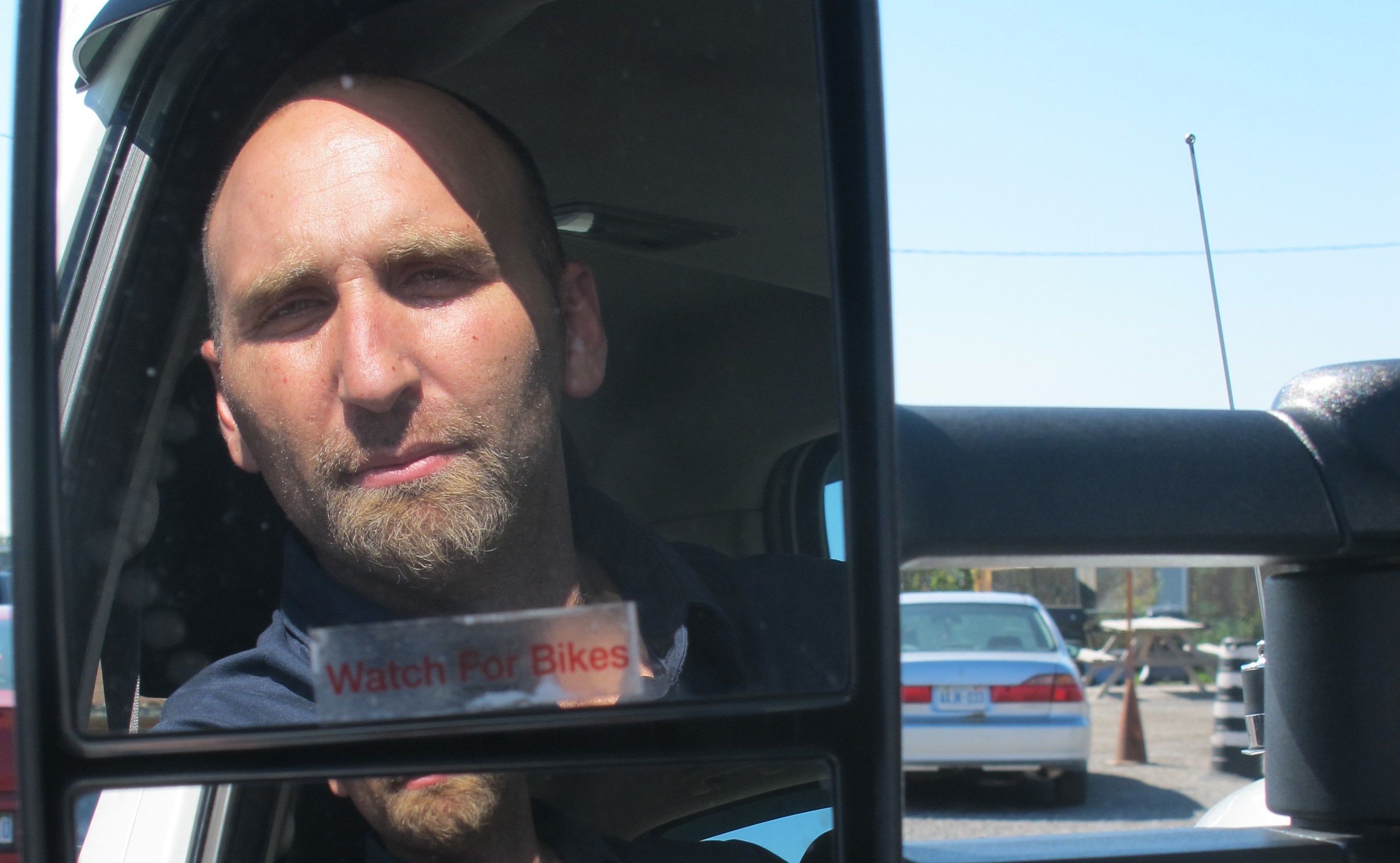 As the weather gets warmer, kids and adults alike will soon be out biking and enjoying the sunshine. With more cyclists on the roads, it's important to keep your eyes out for them. CAA, along with local communities are working to get this message out to make cycling safer.
CAA's Watch for Bikes program provides a handy reminder for drivers to be aware of their surroundings before exiting their vehicles, and to look carefully for cyclists approaching from behind. The program provides a decal that says 'Watch for Bikes' to apply to a vehicle's side mirror to keep it top of mind.
To kick off the season, the City of Barrie and the City of Waterloo are joining the City of Oakville in placing Watch for Bikes decals on their non-emergency fleet vehicles. Diane Freeman, City Councillor from the City of Waterloo is "thrilled with the city taking leadership by using these decals.  The decals are an important reminder to always check for bikes. Cyclists are sons, daughters, moms and dads and need to be protected. When I applied them to my vehicle friends of my son asked what they were for. He replied they remind me to watch for bikes, you should do that too because it might be my mom on that bike!" Her son is definitely right!
CAA is thrilled to see local communities working to improve safety on the roads through education and infrastructure. City of Barrie's Dave Friary, Director of Roads, Parks and Fleet had this to say about Barrie's effort: "The City of Barrie is currently promoting active transportation and has recently installed bike lanes on several of our roads with more being implemented in 2015. Safety is always our top priority and we have a training program for all of our vehicle and equipment operators. To assist us in providing a safe environment for cyclist as well ensuring our staff is aware of increased bike traffic, we have combined efforts with CAA and Barrie Cycling to install 'Watch For Bikes' stickers on the mirrors of all of our corporate vehicles."
CAA hopes that more individuals and communities in Ontario will take this on as a constant reminder to help keep our roads safe as more kids, families and adults are out on their bikes. Individuals can pick up a Watch for Bikes pamphlet that includes the decal at any CAA Store in Ontario.