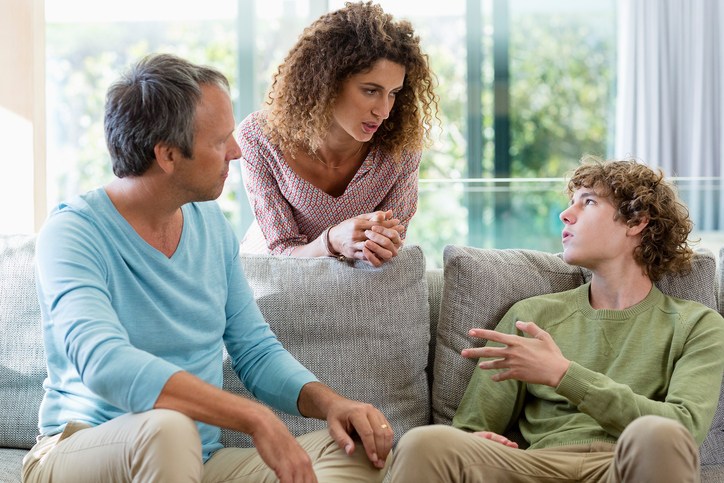 Legalizing cannabis doesn't make it any easier for parents to talk to their teenagers and pre-teens about drugs. That being said, it is one of the most important conversations you can have with your children. Though illegal for individuals under the age of 19, with studies showing that many will still try cannabis, a parent's influence can prove critical.
Teens try cannabis for various reasons, including to fit in with their peers or deal with stress. "Adolescence is a time of experimentation," says Dr. Robert Mann, Senior Scientist, Institute for Mental Health Policy Research. "They're transitioning from children to adults, taking on more responsibility and seeking independence."
Sometimes that pursuit can prove hazardous. Every two years the Centre for Addiction and Mental Health (CAMH) conducts the Ontario Student Drug Use and Health Survey of grades 7 to 12 students. The 2017 survey found that almost one-in-five students used cannabis in the past year, close to two thirds said they do not intend to use cannabis when legalized, eight percent said they would, and four percent said they'd use it more often. By grade 12, nearly 40 percent of students had used cannabis in the past year.
Interestingly, hardly any admitted to trying it in grades 7 and 8, which according to Mann is good news as the age of onset continues to increase compared to a decade ago. Still, the earlier one communicates with a child, the better chance of convincing them to avoid the behaviour altogether.
After all, the dangers are real. Evidence suggests that the earlier you use cannabis the more likely that it may affect your brain. Early use is also associated with an increased risk of developing psychiatric problems like schizophrenia and depression and can impact academic performance and even lung function. Moreover, adds Mann, "the earlier they start using, the more likely they are to become heavy users and develop problems."
Of course, many parents will hear the retort: "but you used it when you were younger!" Don't let that discourage you. Young people react positively to honest conversations, Mann explains, adding that simply forbidding a behaviour will not effectively dissuade it. Keep in mind, however, if you are still using cannabis today, your behaviour can strongly influence theirs.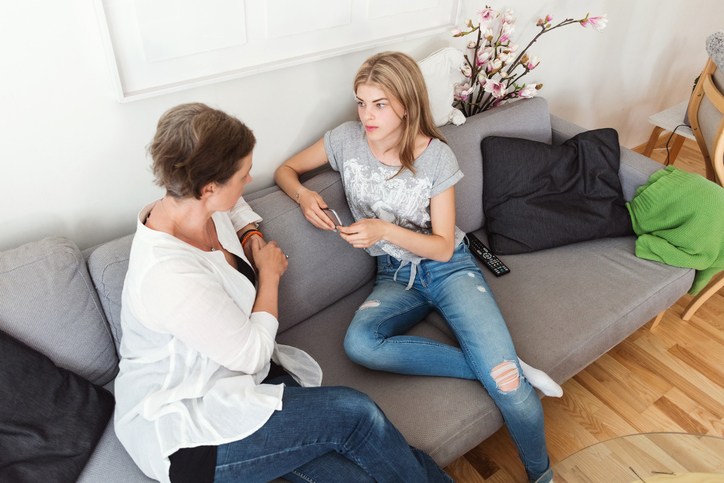 The reality is that marijuana is a lot more potent today – possibly three times stronger – than it was in the past, with effects much more pronounced. The drug scene is also more dangerous overall because of hazardous drugs like fentanyl, which can be added to cannabis.
Then there's the risk of driving under the influence of cannabis. Common misperceptions are that the drug doesn't affect one's ability to drive – or that it even enhances performances. In 2011 over 12 percent of Canadians aged 15 to 24 admitted to driving after using cannabis with the drug found to be the most common illegal drug present among young drivers.
Parents need to explain that taking cannabis significantly impacts cognitive and motor functions, which in turn, affect decision-making and judgement – thus increasing the risk of a car crash. What's more, people of all ages often mix alcohol and cannabis. When they do, the effects are even more dangerous. "We found that people who did both were three times as likely to be in a collision than if they just used one," affirms Dr. Mann. Ontario has adopted a zero-tolerance approach for young and novice drivers found to be using cannabis or alcohol and implemented tougher penalties.
For additional help in talking to your kids, CAMH and Drug Free Kids Canada offer resources for parents on their websites. No matter how you approach the conversation, remain open and connected for best results, advises Dr. Mann. "It's important to stay in touch so they know you're aware of, and care about, what they do."
As a leading advocate for road safety, CAA is working with government and stakeholders alike to raise awareness about the impact of cannabis legalization on road safety. For more information visit, www.caasco.com/cannabis