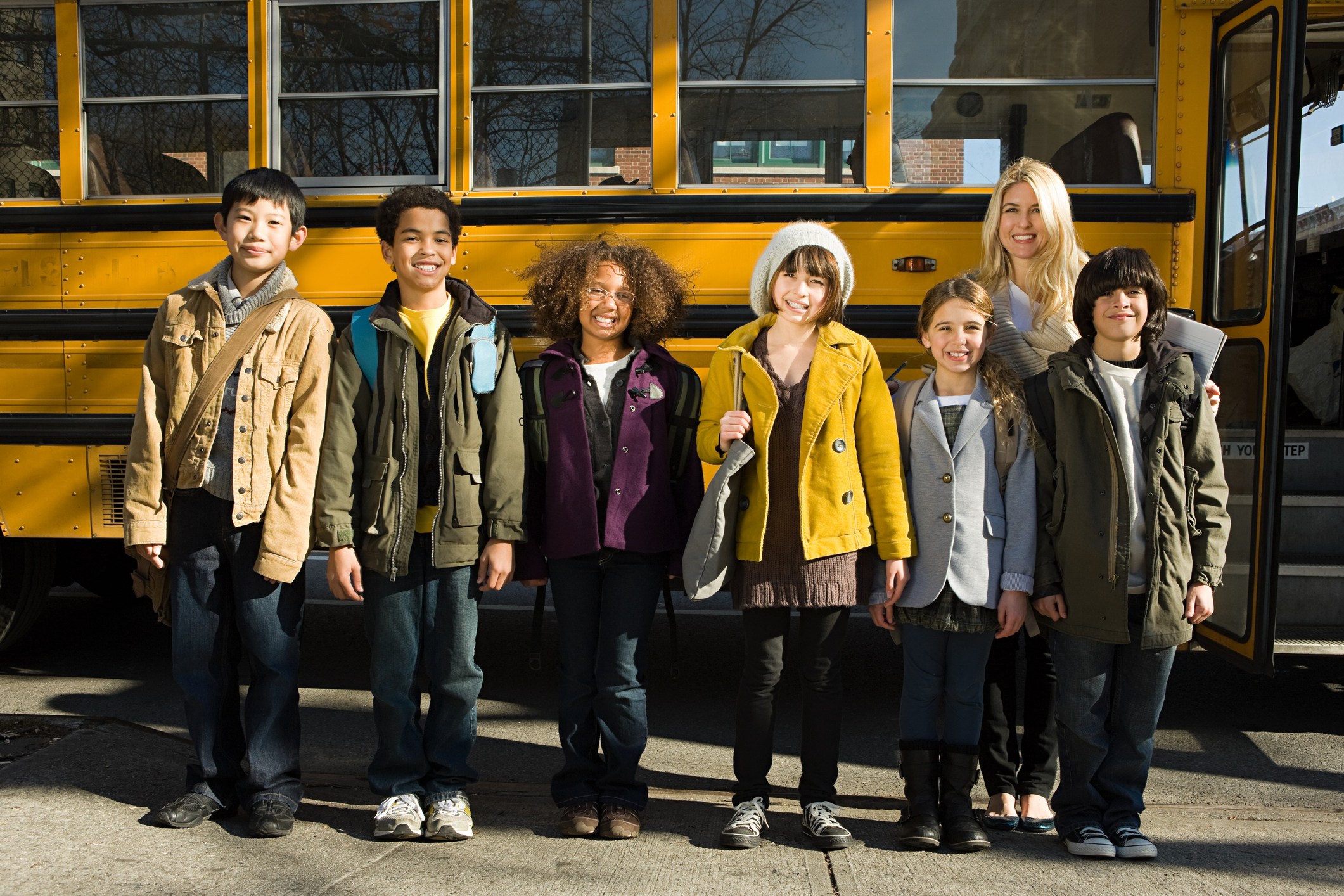 CAA is proud to share a few of the amazing stories from our CAA School Safety Patrollers – young people who work hard to make their school zones safe.
Moving into its 90th year, the CAA School Safety Patrol Program has approximately 20,000 student volunteers at more than 800 schools in Ontario.
Student Patrollers encourage and model safe behaviour to other students and the greater community. These safety ambassadors are trained each year by a local CAA approved training partner – usually a police service or busing consortium. Patrollers work on school buses and at crosswalks to keep their peers safe on the way to and from school every day.
 Learn more about the dedicated students who have gone above and beyond to make safety a priority.
Nolan Butler: CAA School Safety Patroller of the Year.
Brampton's Tony Pontes Public School always has an A+ safety champion on watch named Nolan Butler. As the first student to volunteer to be trained as a CAA School Safety Patrol Bus Patroller (and earning a perfect score on his patroller safety test). Nolan was awarded with the 2018 CAA School Safely Patroller of the Year award for his exceptional competence, responsible demeanor, and the profound respect of his fellow students, teachers and bus drivers. Read More about the impact Nolan has had on school safety at Tony Pontes.  
Wendy Painting: CAA School Safety Patrol Supervisor of the Year.
Two years ago, this extraordinary teacher took on the challenge of growing the CAA School Safety Patrol program at Rickson Ridge Public School in Guelph. Today, Wendy Painting has grown the program by 400%! With an outcome like that, it's no surprise that Wendy brought home the honour of being the CAA School Safely Patrol Supervisor of 2018. Find out how this teacher's passion for safety became contagious and spread excitement about patrolling for the first time in years.
Addison Brinn and Aydenne Beauvais.
When it comes to safety, the dynamic duo of Addison Brinn and Aydenne Beauvais of Brantford's Echo Place Public School share a can-do attitude and boundless energy for their commitment to safety. It's little wonder that together, these two natural leaders were able to accomplish big things at their school. Find out more about the initiatives that Addison and Aydenne have undertaken that have helped improve the Patroller program at their school.
Sarah Jackson.
Bus Patroller and straight A student Sarah Jackson of St Joseph Elementary School in Mississauga has handled safety challenges involving both parents and students with maturity, ease and grace. Sarah's most impressive accomplishment to date involved helping several special needs students transition to 'the big bus' as part of a program to help them gain independent life skills. Find out why Sarah's leadership has been so meaningful to her school.
The 'Ottawa Six'.
There is strength in numbers. Six CAA School Safety Patrollers at Ottawa's École élémentaire catholique Terre-des-Jeunes are being recognized for their quick and calm reaction to a collision between their school bus and a car. The Patrollers (now referred to as The Ottawa Six) used a combination of their CAA School Safety Patrol training, along with their teamwork and leadership skills to quickly take control of the situation and keep their fellow students safe and calm. Learn more about this remarkable team.
If you'd like information about starting up the CAA School Safety Patrol Program at your school we would love to hear from you! You can learn more about the program or contact us directly for more information.