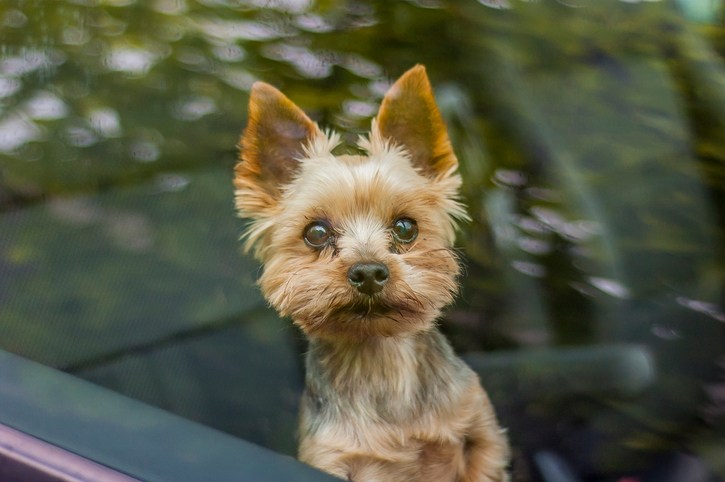 Like many of you, many of us at CAA are animal lovers and pet owners.
That's why it pains us that every year we hear the same heartbreaking stories: "Dog Dies After Being Locked in a Hot Car." Sadly, the recurring issue of owners leaving their dogs in vehicles during the hot summer months is an ongoing problem across Ontario that puts animals' safety at risk.
What Happens?
Beating the heat is extra tough for our furry friends. The only way they have to cool themselves is by panting, so even a short time in a hot environment can be life-threatening.
A dog's normal body temperature is about 39°C. They can only withstand a maximum 41°C for just a short period of time before irreparable brain damage or even death can occur. Without emergency intervention, the animal will begin to suffocate – resulting in a slow and excruciatingly painful death.
No one wants that.
No Excuses. #NoHotPets!
CAA is pleased to support the Ontario Society for the Prevention of Cruelty to Animals (OSPCA) 2018 awareness campaign, 'No Excuses. #NoHotPets!' 
The campaign is underpinned by a simple rationale: There is no excuse for leaving a pet unattended in a vehicle.
How Often Have You Heard the Following?
Excuse: "Oh, it's fine – I'll just be a few minutes…"
FACT: It only takes a few minutes for a pet left in a vehicle on a warm day to succumb to heat stroke and suffocation.
Excuse: "I left the window open a bit…" or "It's not that hot out and I parked in the shade…"
FACT: Parked cars can quickly reach deadly temperatures in a matter of minutes, even on relatively mild days with the car parked in the shade and the windows slightly open.
Bottom line, there is no excuse for leaving a pet unattended in a vehicle. And owners who choose to leave pets unattended in their vehicle could face charges under the Ontario SPCA Act or the Criminal Code of Canada or both.
What You Can Do.
We need your help to remind pet owners and get the word out that leaving pets unattended in a vehicle is dangerous!
Spread the word on social media using hashtag #NoHotPets.
Take the #NoHotPets Pledge and get a free #NoHotPets decal for your car.
If you see a dog in a hot car, call 310-SPCA (7722) or your local police services right away.  Time is of the essence!
If you encounter an animal where heat stroke is suspected (excessive panting and drooling, listlessness or unconsciousness) immediate veterinary medical attention is vital. In the meantime, wet the animal's fur right away with lukewarm to cool water. You should also move the pet into the shade and offer drinking water.
Plan Ahead with Your Pet in Mind.
If you're heading out but aren't sure you'll be able to take your pet with you if you have to leave your car, don't risk it. Leave your pet at home where they are safe.
SPCAs across Canada receive hundreds of reports of pets being left in hot cars every year, many of them succumbing to suffocation and death. Let's change that!
For More information about the OSPCA's 'No Excuses. #NoHotPets!' campaign, visit nohotpets.ca to learn more, take the pledge and get your free car decal.
We hope everyone stays cool and has fun this summer with your furry friends.
#NoHotPets