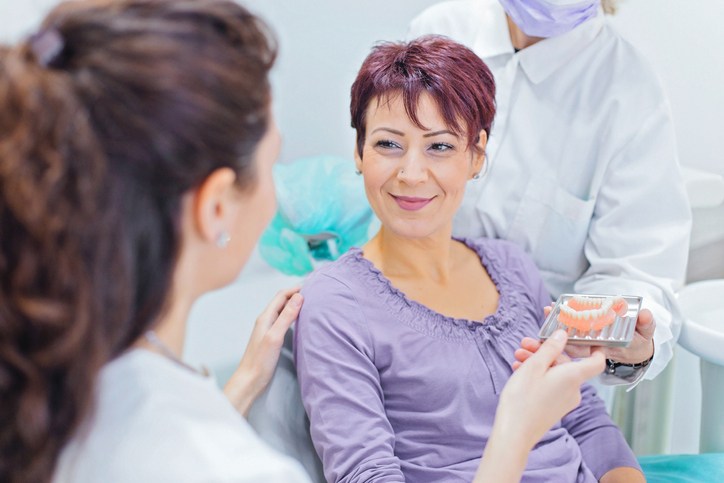 We're guessing you may have heard some or all of these questions before…
Are carrots really good for your eyes?
No. They won't correct or improve your vision – no matter how many you eat.1
Can going outside with wet hair really make you sick?
No. Viruses and infections are what makes you sick – not cold air.2
Can you really get the flu from having a flu shot?
No. The viruses used in the flu shot are inactivated (killed) – so you cannot get the flu from them.3
While there are many health myths like these floating around out there, there are almost as many misconceptions about health and dental insurance.
Facts Versus Fiction.
Here are a few of the most common misconceptions – and the truth behind them.
Myth: People who are fit and healthy don't need health care insurance.
You may be in tip top condition today, but life has a way of happening when we least expect it. Serious accidents or illnesses can happen to anyone – at any time – leaving you financially vulnerable if you have to pay for things like prescriptions drugs, registered specialists or accidental dental services.
Myth: Only the main breadwinner needs health care insurance.
If yours is like most families today, it takes two people to make a household work. If you have children, the odds of them needing health and dental care are high – and even basic health care related costs like dental check-ups can add up fast.
Myth: Health care insurance is expensive.
There are many different health and dental care plans available for you to choose from. Some cost more than others because they offer more comprehensive coverage and higher annual maximums. By choosing a plan that fits your needs and budget, you'll avoid the costly error of having no coverage at all – when both routine and unexpected health and dental expenses arise.
If you're outside your home province and the facility you go to isn't set up to bill another province directly, you'll have to pay for the care you received upfront.
Myth: The Government will cover all my health care needs.
While Provincial Health Insurance Plans in Canada cover many things, they do not come close to covering everything, including prescription drugs, registered specialists and therapists, vision care, semi-private or private hospital accommodation, ambulance transportation and more.
Many routine dental care expenses, like check-ups, fillings, cleanings, scaling, x-rays, extractions, and restorations are also not covered by provincial plans. Without health & dental insurance coverage, you will have to pay for these expenses out of your own pocket.4
Myth: I'm covered anywhere I travel in Canada.
If you're outside your home province and the clinic or healthcare facility you go to isn't set up to bill another province directly, you will have to pay for the medical and/or dental care you received and wait to be reimbursed later. If the health care is most costly where the incident occurred than it is in your home province, you'll be on the hook for the difference.
Myth: My money can be better used elsewhere.
If a serious accident, illness or injury occurs you'll quickly realize that health care insurance was a wise investment. The younger you are when you apply, the lower your premiums will be.
The truth is that health care costs can quickly become a financial burden for your family. CAA Health & Dental Insurance offers you an economical way to protect yourself from these expenses.
Learn more or call 1-888-334-4568 for more information.