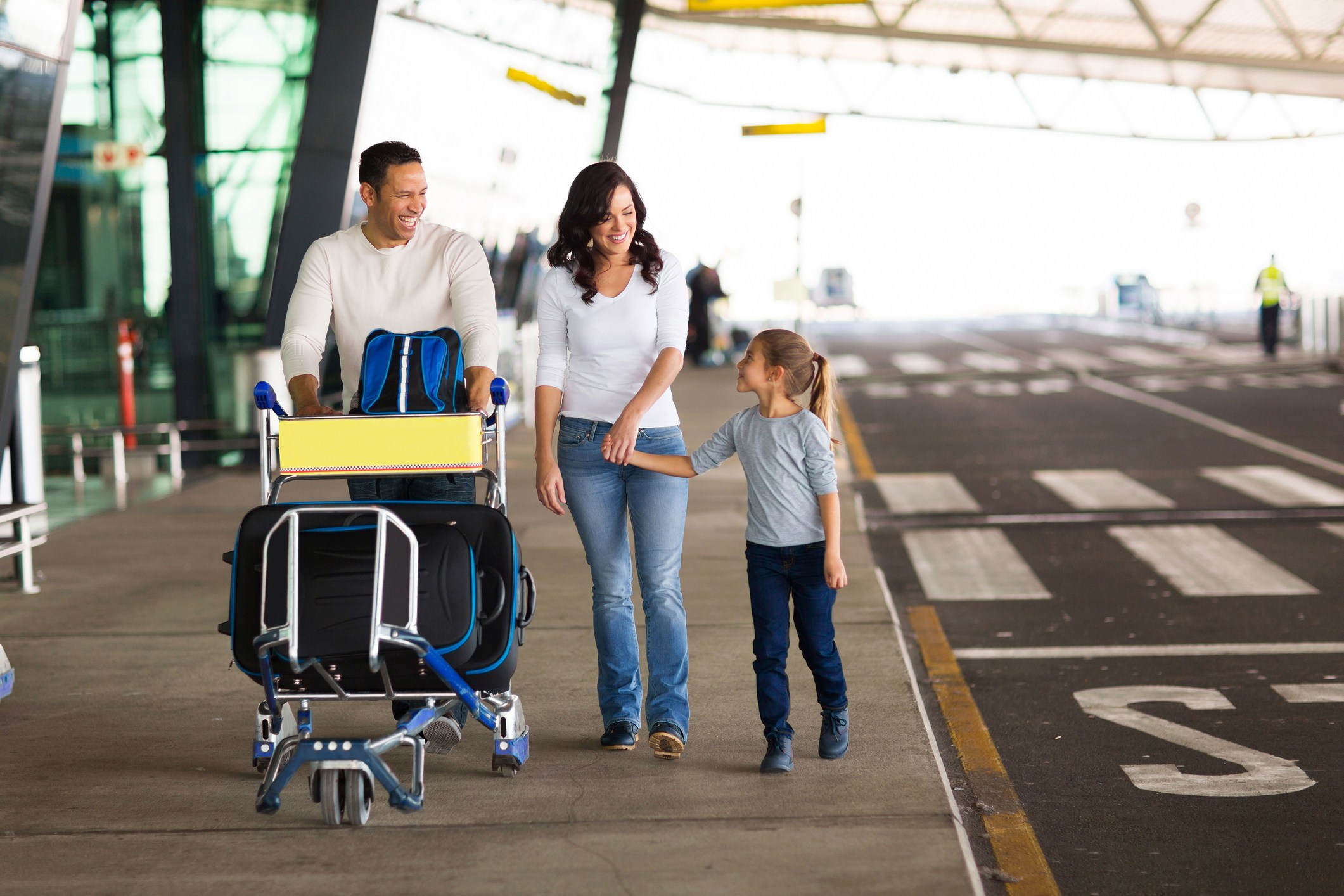 Right now you're probably planning this year's family winter getaway. Its super tough organizing a trip to make everyone happy and you're asking a million questions like 'Where should we go?' 'What should we pack?' and 'How are we going to get there?'
Not matter where you go and whether you're travelling by car, bus, train or plane, you need to plan ahead and be prepared for anything. Packing the essentials can make your trip easier, comfortable and more enjoyable. But besides the essentials, here's a checklist of extra things to consider while packing for any family trip.

Bring extra snacks and drinks. It's best to pack a few snacks for the kids and even for yourself. Sometimes kids get fussy while waiting and the complimentary snacks on the flight might not be enough. Depending on where you go the food might upset your stomach, so packing something familiar and delicious helps.
Tip: If you're breastfeeding and travelling with breast milk, make sure to pack an ice pack to ensure it doesn't spoil. And if you use formula, use pre-measured powdered formula packages.

Pack extra clothes for the little ones. It's best to pack light, but with smaller children spills and accidents happen. To be prepared, pack two outfits per day and ensure the clothes are comfortable and versatile so it can be worn more than once – if you're lucky.

Scan important documents. Things can get lost or stolen while on vacation.  Scan your visas, passports and other important documents you'll need for the trip.
Tip: For an extra level of precaution, email yourself a copy of the scanned documents just in case you loose the scanned copies too.

Don't forget Membership cards for additional discounts. While on the road, you can save on hotels, car rentals, food and more with certain membership cards. These are great to use because every penny counts when it comes to having fun.

Get Insurance. Emergencies are never on the itinerary, but if something does happen it can end up costing you an arm and a leg, literally. Getting travel insurance is the best thing to bring on any trip to protect your family. Check out our Travel Insurance Plans.

Backpacks for everyone. Everyone in the family can use a lightweight backpack for snacks and activities. Backpacks allow easy movement on trips and in the airport. Plus they're convenient and hands-free.
Tip: If travelling with younger kids, let them pack their own backpack with toys and activities of their choice. It's a great opportunity to give them a sense of independence and bring things they'll enjoy.

Bring on-the-go electronics. iPads, tablets and music players are ideal for travelling families. Plus when the kids get restless, it's a great way to help them relax.

Non-tech toys are fun too. What are you going to do when your iPad dies? Non-tech entertainment like books, magazines, cards and colouring books are a great way to have fun.

Power up . Sometimes power outlets in hotel room are limited, so consider bringing along a power strip, so everyone can charge their devices.
Tip: If you're on a road trip, grab a charger that runs off the car lighter.

Pack medicine. You never know what can go wrong and a pharmacy might not be close for something as simple as a band aid. It's always great to travel with anti-itch cream, bug spray, sunscreen, hand sanitizer, allergy pills, cold medicine and nausea and diarrhea medication.
The most important thing you can pack is a piece of mind knowing your loved ones are safe the entire trip. Plan ahead and spend your vacation building memories, not costly medical bills. Without proper travel insurance, your family vacation may be ruined. Get a quote on CAA Travel Insurance for the family today!