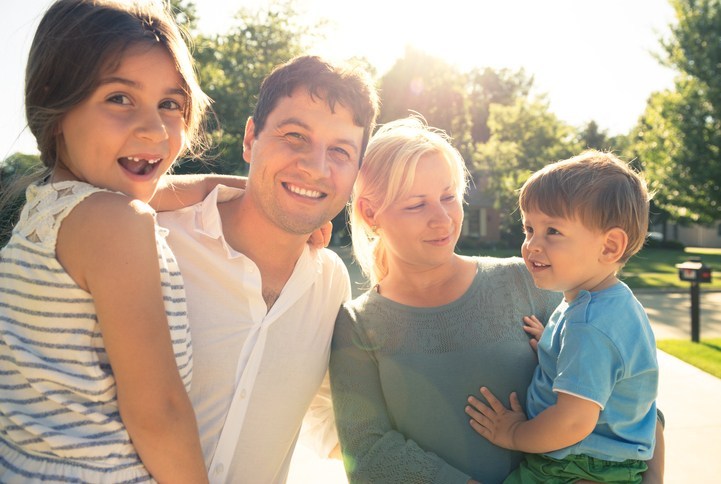 Spring has finally sprung in Ontario and the province is packed with unique excursions to ring in the equinox and say goodbye to winter. This entertaining list includes events in Port Hope, Toronto, Burlington, Ottawa and Hamilton. All you need to decide now is if you want to float down a river, watch a documentary, learn about spiders, tiptoe through the tulips or dance to the beat of your own drum this spring.
Float your Fanny Down the Granny in Port Hope.
When: April 13, 2019
For something entirely unique, take a road trip to Port Hope to either participate in or be a spectator at Float your Fanny Down the Granny. This exciting 10 km race along the rushing Ganaraska River began in remembrance of the 1980 flood that occurred in the town. This annual race takes off at 10:00 a.m. with canoes and kayaks followed by crazy craft at 11:00 a.m. That's right, participants can build their own boat, enter it in the contest and glide over the rapids. If you want to watch the fun from the comfort of dry land and listen to audio commentary as the brave participants race to the finish line, "Fannyville" has got you covered. There is a pit lane area to wait in addition to a family fun zone for kids, food and drink vendors along the riverbank, live entertainment, buskers and a music stage. Stick around for the awards ceremony at 2:00 p.m. and then explore adorable Port Hope before heading home.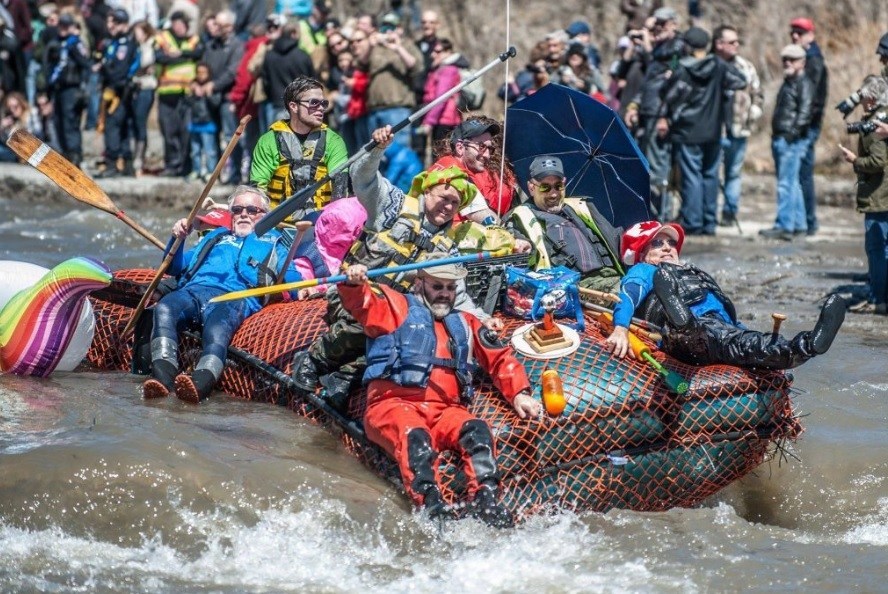 Expand Your World View at the Hot Docs Film Festival in Toronto.
When: April 25 – May 5, 2019
Toronto is once again hosting the Hot Docs Film Festival to bring inspiring movies to this vibrant city. Known as the largest documentary festival in North America, there are over 200 interesting and motivating films to choose from. The full festival lineup has been announced and the schedule is available online.
The Hot Docs Ted Rogers Cinema on Bloor Street West is an historic cinema in the lively Annex neighbourhood. This community, century-old cinema also hosts Toronto's indie film festivals and is the perfect location for Hot Docs. The Annex is always alive and buzzing with trendy cafes and restaurants to dine at after your film is over. If you are attending Hot Docs from outside the GTA you can get a discount on passes and tickets, and stay overnight at a partner hotel and turn your journey into a Hot Docs weekend getaway.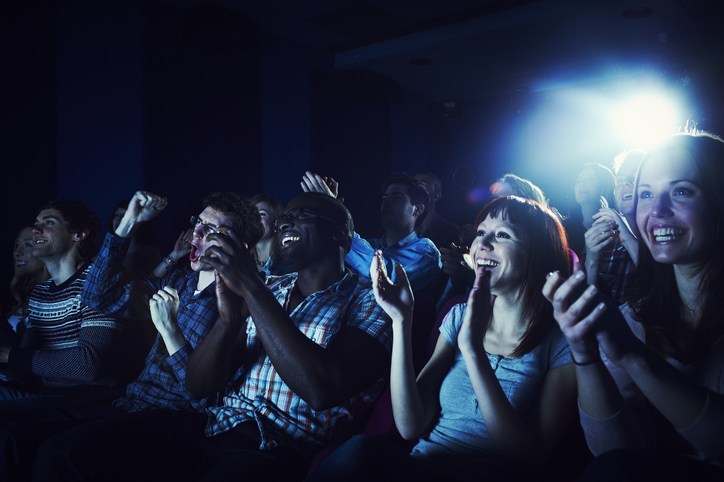 Conquer Your Arachnophobia at Spiders Alive in Burlington.
When: Until April 14, 2019
It's not too late to visit the creepies and crawlies in Burlington. Spiders Alive at Royal Botanical Gardens invite you to crawl (or drive) over to learn all about spiders and arthropod critters. If you and the kiddos have always wanted to know about spider anatomy, signature traits, defense mechanisms and the noises they make, this is the event for you. In addition to real spiders crawling around (17 species to be exact) there are large model spiders including a massive one kids can climb up and an exceptional 100-million year old spider fossil inside limestone. Check out Critter Corner to see mealworms and crickets and learn the crucial roles they have in our gardens. There are also daily activities packed with puppet shows, games and interactive displays for kids on weekends. If you attend on April 12, stay for their final Friday night Pajama Party where kids wear sleepwear and they stay open until 8:00 p.m.. Spiders Alive is guaranteed to have you thinking twice the next time you see a spider crawling up your bathroom drain.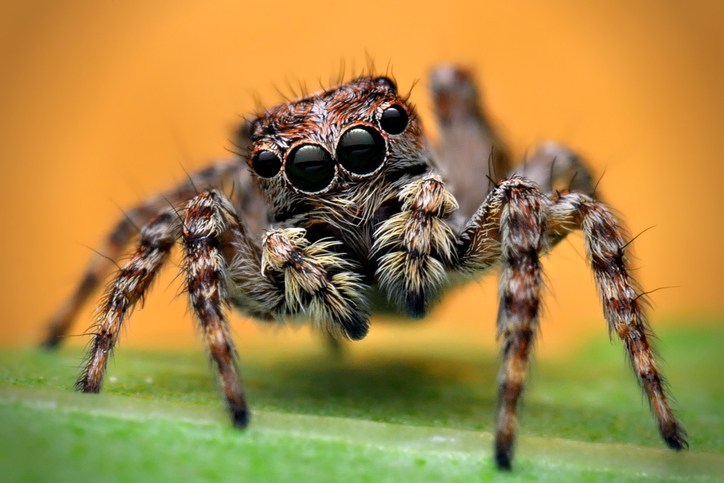 Breathe in the Sweet Smell of Spring at the Tulip Festival.
When: May 10 – 20, 2019
Get ready to stop and smell the flowers at Commissioners Park in Ottawa at the famous annual Canadian Tulip Festival. As the story goes, since 1953 the tulip has been an international symbol of peace and friendship and was given to say thank you to the Canadians for their assistance during World War II. Wear comfortable walking shoes for the Tulip Legacy Walking Tour. Admire the flowers as you stroll  against the backdrop of gorgeous Dow's Lake. The Tulip Pavilion is the place to be to learn about gardening and horticulture from the experts. Later on, head to the Tulip Boardwalk for all your Instagram photo ops and finish at Tulip Plaza. Before leaving the festival, shop for themed treasures at Heritage Pavilion and enjoy a refreshing drink or snack at the outdoor patio. This family-friendly festival is centrally located in the Nation's Capital, close to the historic Lord Elgin hotel which boasts gorgeous artwork inspired by the Tulip Festival.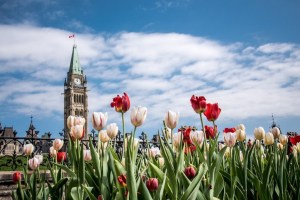 Bump and Move to the Beats at Buskerfest in Hamilton.
When: June, 7 – 9, 2019
Dundas International Buskerfest in Hamilton is jam-packed with activities for the whole family. This free event will have you dancing in no time with musicians, comedians and artists from all walks of life representing diverse backgrounds and talents from around the world. Thelmo Parole from Spain juggles and balances while making you laugh with his slapstick comedy; Cirqa Brava from the US performs her amazing acrobatic talents and flies high in the air; and, Canadian Mighty Mike will amaze you with his talent for throwing bowling balls and sledge hammers, and bending horseshoes while dancing! There are also street circus shows, magic shows and talented musicians from the Greater Hamilton area that will have you singing along in no time. If traveling with kids, you will love the Family Fun Stop at King and Albert Streets with an entire schedule of exciting events including magic, music, acrobatics and drumming.