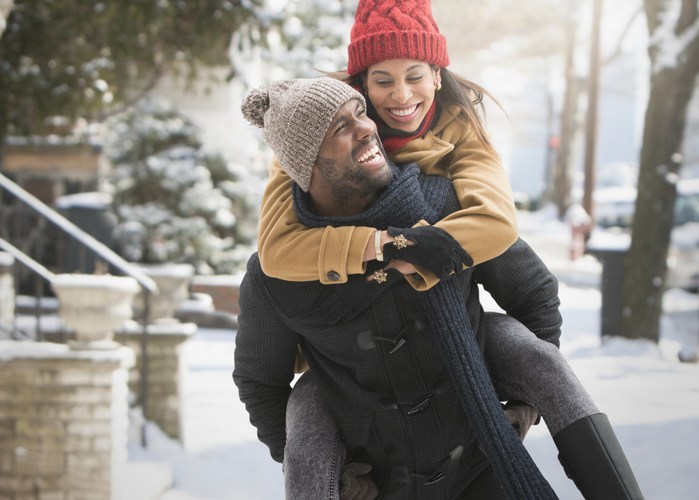 Valentine's Day is almost here which means it's time for romance. What have you got planned? Maybe a fancy dinner out, flowers and/or a card with a kitten on it? Perhaps something involving champagne and chocolates?
Those are all decent, reliable ideas. But if you're looking for a little extra wow factor to impress your dearly beloved, we've got some ideas for you. And they can all be done around Ontario.
Here's a selection of date ideas sure to make your sweetheart's heart go all aflutter. Choose between tried and true, super fun and kind of crazy. There's sure to be something here for the two of you.
Go for a Scenic Skate Through the Woods.
Hold hands with your smoochy poo and glide around like pros, or tumble all over each other laughing in the cold. Romantic fun! Ontario has no shortage of romantic skating options. Among these is MacGregor Point, which has a 400-metre trail running through the woods. The park turns on trail lights for skating under the stars every night of the week until 10:00 pm. Another option is Arrowhead Provincial Park's famous 1.3 km trail, one of Ontario's most popular winter attractions. Arrowhead hosts the amazing Fire & Ice Nights throughout the winter, during which the trail is lit with hundreds of tiki torches! And there's one happening this year on February 14. Note that these events are weather permitting and can get super busy. People are sometimes turned away.

Snuggle up While Winter Camping.
If your sweetie is the camping type, they'll love this one. Picture this: you've spent the evening by a campfire, roasting marshmallows and gazing into each other's eyes. Now you're snuggled up in a tent or yurt, just the two of you huddled together against the outside chill and listening to the owls. Sigh. There are many winter camping places around Ontario. One of the fancier examples is Atelier Arboreal in Wiarton. This little slice of heaven on earth provides a unique experience in a tipi or a yurt, with log saunas and an outdoor living room just outside. The beds are made of aromatic evergreen boughs and you can fall asleep to the song of coyotes and the call of great horned owls. Rates include three meals a day, and activities include cave and cliff exploring and guided tours of the Bruce Peninsula.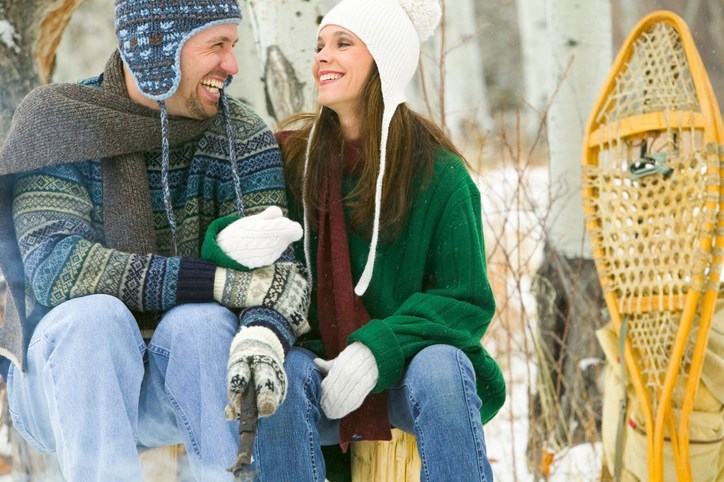 Get into a Serious Axe Throwing Competition.
If your relationship thrives on competition, this is sure to get the blood pumping. And sometimes, the best way to say I love you is to throw an axe!
Seriously, it's fun and although we didn't actually know this, it's apparently a popular Canadian backyard pastime. Well, that's according to Bad Axe Throwing, one of the many companies that offers axe throwing experiences throughout Ontario, and the world's largest urban axe throwing company. They also say the experience relieves stress, which seems cool. Bad Axe Throwing  provides a coach to walk you through the rules of play at any of its locations, which are in Toronto, Ottawa, Mississauga, Waterloo and elsewhere.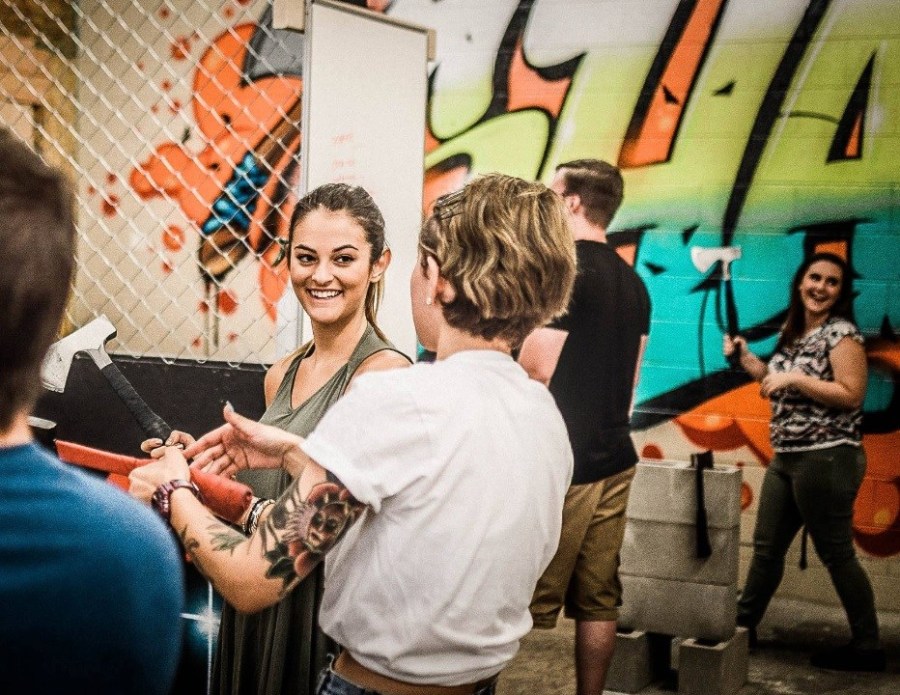 Gaze at the Wonders of the Night Sky.
What better analogy for your love than the vast, infinite universe? Dark Sky Preserves are places that are far from urban areas and kept clear of light pollution to allow for the best night viewing. Ontario's Dark Sky Preserves include Torrance Barrens, the first permanent Dark Sky Preserve in the world, in Gravenhurst. Protected or undeveloped land surrounds it, so it's an incredible place to see the starry sky. Another option is the Dark Sky Preserve in North Frontenac, located near Plevna, two hours from Ottawa and four hours from Montreal and Toronto. The place is said to have the darkest skies in southern Ontario. You could even take a picnic! Neither of these locations has campgrounds, but you can extend your romantic weekend by booking nearby accommodations.

Work Together to Get out of an Escape Room Alive!
Escape rooms are an original date night idea, perfect for a partner who is a fan of fun and adventure. The experience involves getting locked in a themed room and having to work through clues and puzzles to find your way out. Escape Games in North York offers a choice of themed rooms including a haunted house, a prison and an ancient Mayan temple. Meanwhile, Casa Loma has added live actors to its immersive Escape Casa Loma series. These games require working together as a team with your date, and they provide a thrill without putting yourself in any real peril.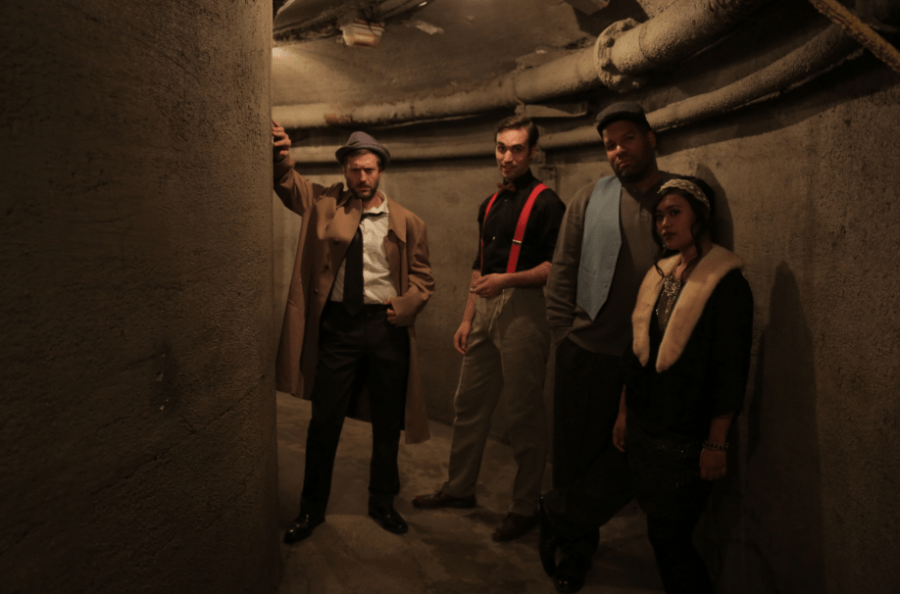 Fall Through the Air – Indoors.
Another experience that gets that adrenaline running is skydiving. But brrrrrrr. In February? Luckily, you can actually do it indoors. Indoor Skydiving happens in a wind tunnel and you get the free-fall feeling of skydiving without having to jump out of a plane in the freezing cold. It looks less scary than skydiving too (kids as young as four can do it). People who are really good at it create amazing, choreographed routines that will blow your mind. If you've never been before, you'll just fly around and laugh and have a wonderful time with the love of your life (or new romantic interest). One place that offers indoor diving is iFLY, which has locations in Whitby and Oakville.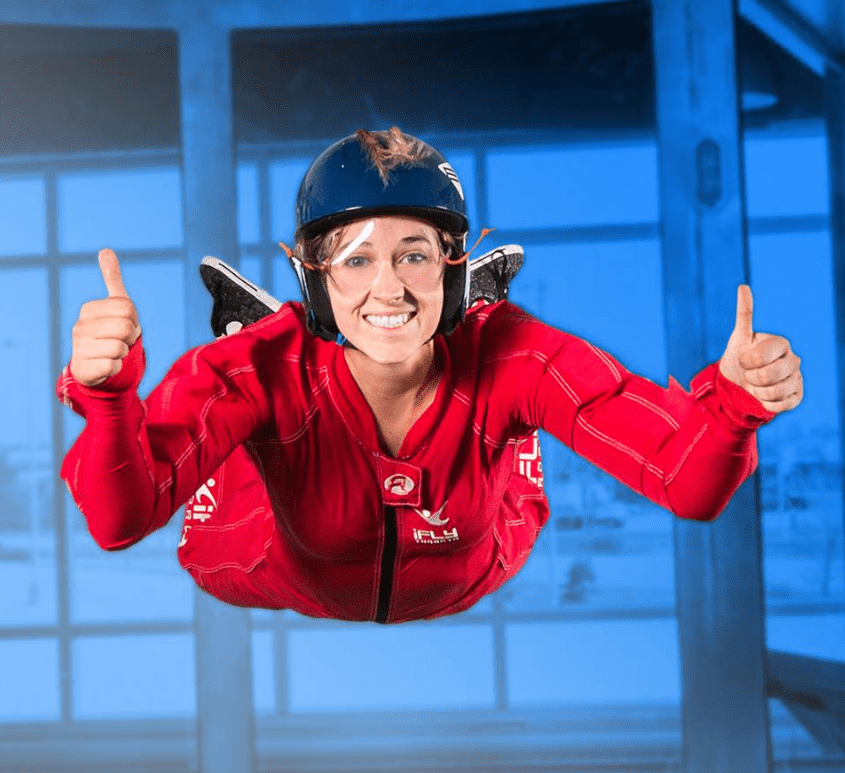 Get Pampered Together.
For some people, what really says true romance is getting massages and relaxing together. Couples spa treatments, like side by side pedicures and/or massages are available at amazing spa properties all over the province. We have some of the best around. One of these is the White Oaks, an award-winning resort and spa in Niagara on The Lake. The White Oaks offers a luxurious experience in one of the largest spa facilities in Ontario with 17 treatment rooms including a couples suite. Choose from massage, aromatherapy, body wraps and glows, skin fitness and more. Another award winner is the Millcroft Inn & Spa in Caledon. The Millcroft is renowned for its outdoor hot springs and offers a couples package that includes a Japanese Ofuro treatment, side by side pedicures and a glass of sparking wine.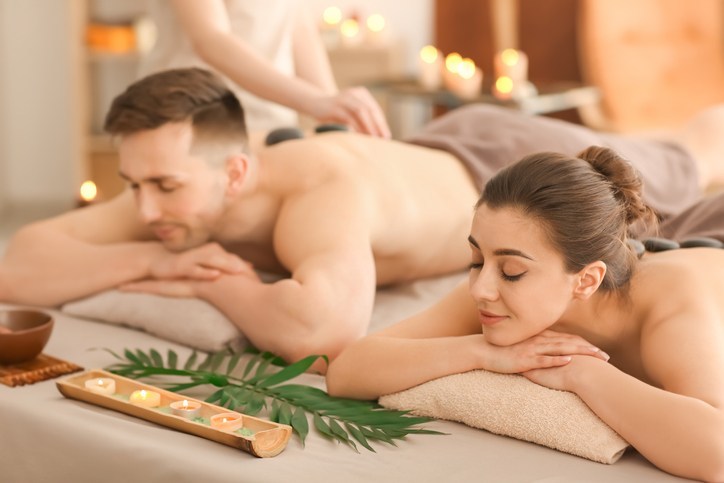 Photos courtesy of: North Frontenac Township Dark Sky Preserve, Bad Axe Throwing, iFLY, Escape Casa Loma.