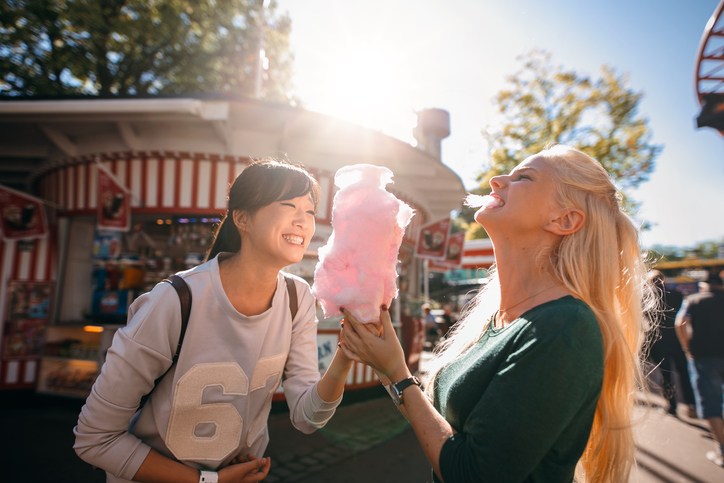 With the start of summer comes fun and exciting summer festivals in Ontario. Whether you want to get your groove on and dance to the music at Toronto's famous Caribbean Carnival, take a road trip to Collingwood in your best Elvis costume or browse through original fine art in small towns, there really is something for everyone this season. Here are seven summer festivals to get you started.
Toronto Caribbean Carnival.
July 7 to August 12 in Toronto.
While Toronto Caribbean Carnival's largest and most spectacular event called the Grand Parade is on August 4, there are many other impressive events taking place during the festival. The fun happens throughout four weeks in Toronto and is the perfect time to learn about Caribbean music, cuisine and culture. This year for their 51st anniversary the theme is "Celebrating Our Heritage: From Then to Now" and this is incorporated into all aspects of the festival. Millions of spectators attend in person or watch on television as the city comes alive with Caribbean rhythm and music, including calypso, salsa, reggae and chutney.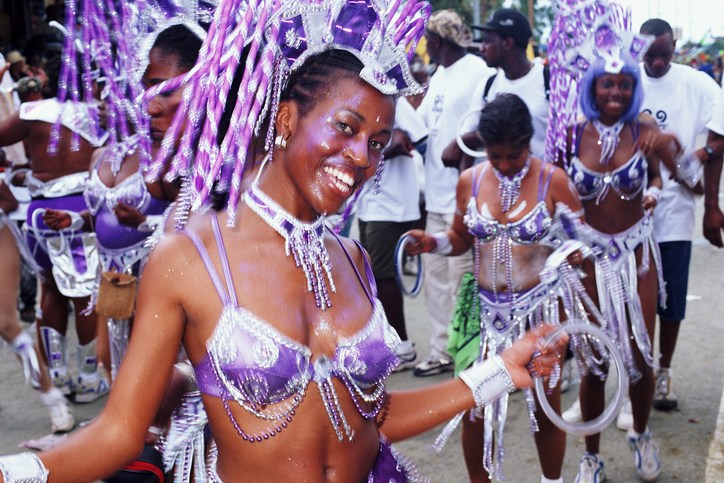 Canal Days Marine Heritage Festival.
August 3-6 in Port Colborne.
Plan a road trip to Port Colborne at the beginning of August for the 40th annual Canal Days Marine Heritage Festival. With activities at a dozen different venues, it's the perfect excuse to tour the Port Colborne Marine Museum and check out heritage artisans working on their crafts. There is a children's area with games and activities, live entertainment, shuttles to the craft show and you can even explore the decks of boats and get behind the wheel like a true captain.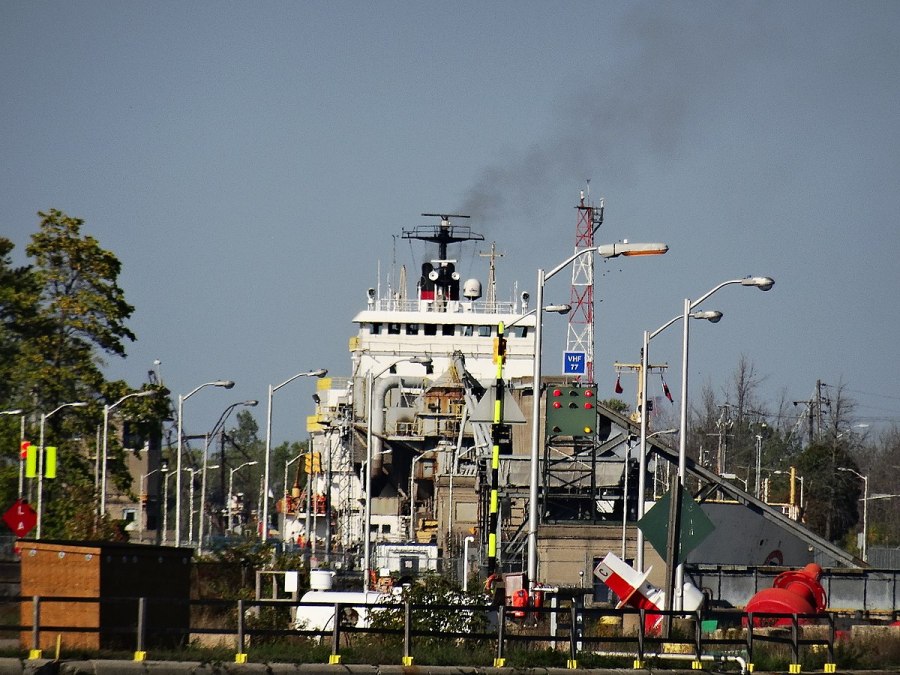 Collingwood Elvis Festival.
July 27-29 in Collingwood.
The world's largest Elvis festival is in Collingwood and it's quite the legendary celebration. The Collingwood Elvis Festival started in 1995 and over the years has grown considerably to become a rockin' good time with jam-packed musical events. There are several lively shows to choose from such as their signature performance with a live band that will pay tribute to all things Elvis featuring some classic favourite songs. Then on Saturday and Sunday put on your favourite flashy outfit to attend the singing competition with many rounds of performers doing their best Elvis interpretations. The winner will then head on to Memphis and represent Collingwood.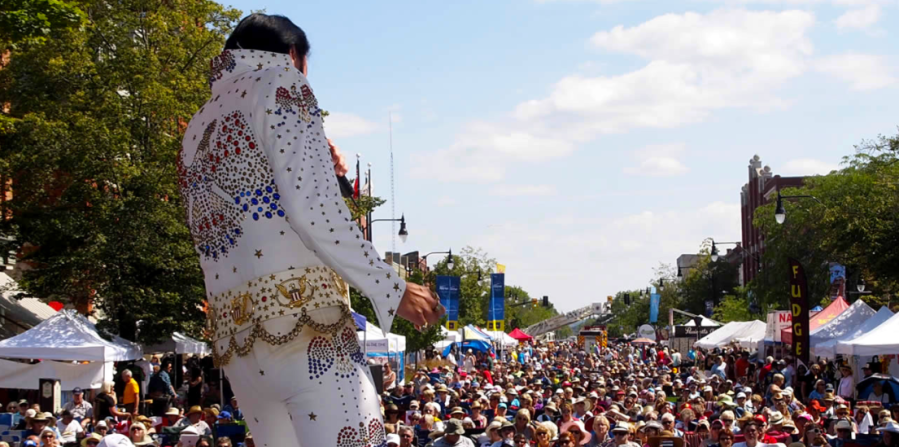 Buckhorn Fine Art Festival.
August 17-19 in Buckhorn, Ontario.
Spend the day in Buckhorn (about a 30-minute road trip from downtown Toronto) searching for unique pieces of art to decorate your home at the Buckhorn Fine Art Festival this summer. You'll find musical guests, a hands-on art zone, a family friendly area and artists demonstrating their skills. Take a stroll through a picture-perfect setting of flowers, trees and a water garden while exploring the various exhibits and colourful booths displaying authentic works of arts.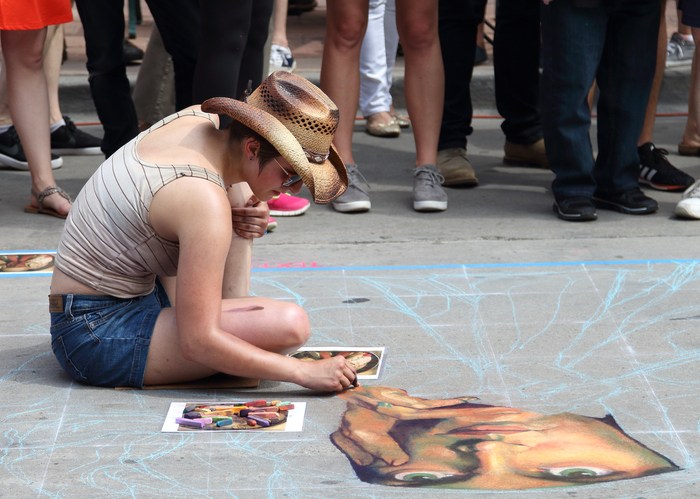 Pelham Summerfest.
July 19-22 in the Town of Pelham.
Located about 30 minutes west of Niagara Falls, you will find the small town of Pelham peacefully nestled into the Fonthill Kame hillside – complete with rivers and scenic country roads. Every summer over the third weekend in July, locals and visitors alike celebrate the family-friendly Pelham Summerfest. The annual event started in 2011 on just one day and is now going strong with retailers, food vendors, arts, crafts, fun kids activities and entertainment over the span of four days. Save time to walk through Peace Park and don't miss the small town car show on Sunday.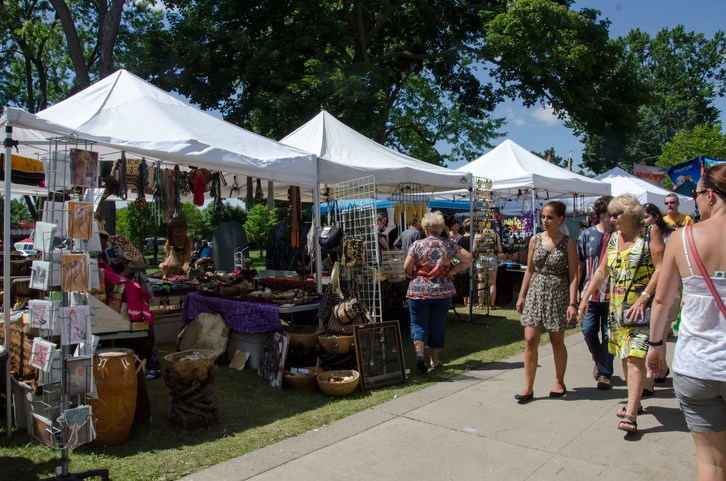 Festival of the Sound.
July 20 to August 11 in Parry Sound.
Festival of the Sound, which is located in the Georgian Bay area of Parry Sound, is a popular Ontario festival that is going to be celebrating 39 years this summer. If you love classical performances and Jazz music, consider spending time checking out the various talented artists. The Folk weekend takes places from July 27 -29 and the Jazz weekend is August 3 – 6. The closing ceremonies of the Jazz weekend include an all-star selection of artists playing live music on Georgian Bay. You can download a brochure on their website to plan a schedule that meets your musical preference.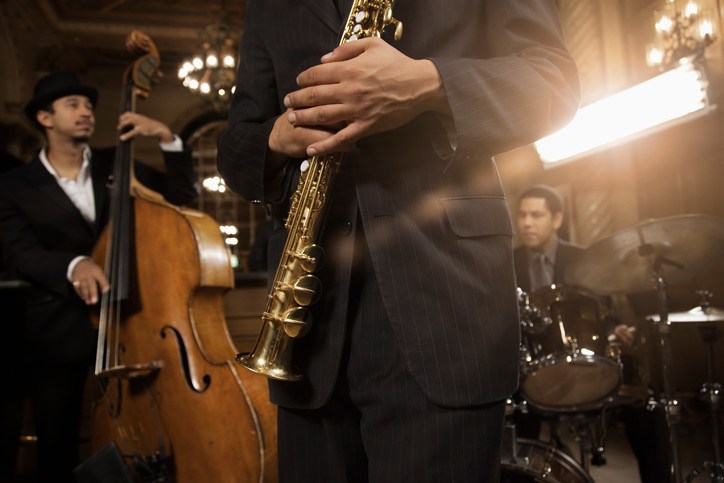 Canadian National Exhibition.
August 17 to September 2 in Toronto.
The famous Canadian National Exhibition (CNE) was founded in 1879 and by 1912 the fairgrounds spanned almost 350 acres. Over the coming years, this huge, family-friendly festival kept growing and became a reflection of the changes taking place in Canadian society. The CNE is now Canada's biggest community event and known across town as the place to be to celebrate the last 18 days of summer vacation. Welcoming over 1.5 million visitors annually, there is literally something for everyone at 'The Ex'. Whether you want to take a ride on the Sky Ride 40 feet in the air, shop for unique treasures at one of many indoor pavilions, visit Kids World with your offspring, try your luck at the Casino, snack on fresh grilled corn or simply chill along the waterfront listening to live music, mark your calendars for the CNE.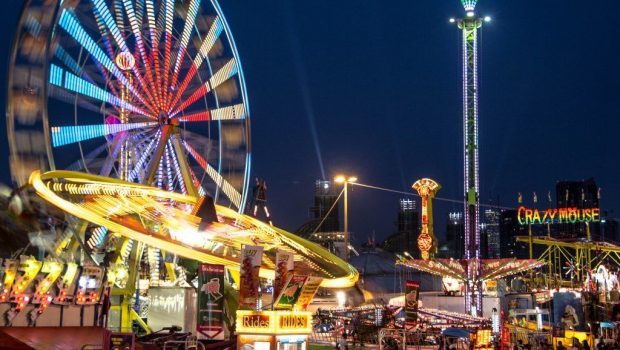 Elvis impersonator photo courtesy of the Collingwood Elvis Festival.
Freighter on Welland Canal, image courtesy of Booledozer, Wikimedia Commons.