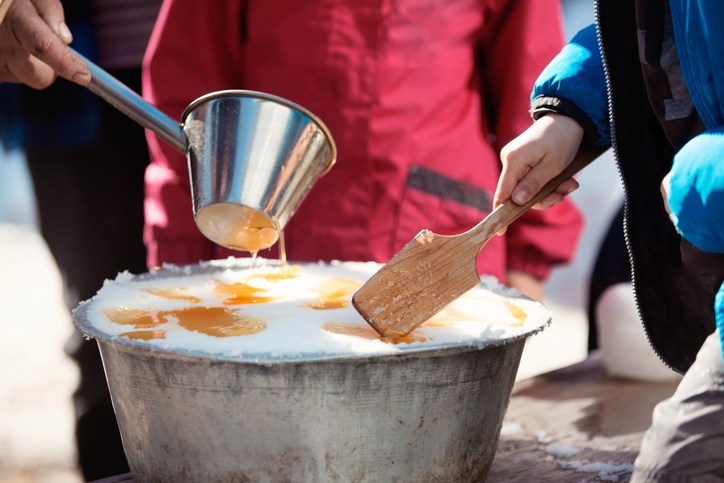 Maple Syrup Season is around the corner and Ontario is home to farms, venues, and attractions where you can learn the history of this sweet indulgent treat. According to the Canadian Encyclopedia, Canadian maple syrup producers exported 45 million kg of maple products in 2016. In fact, Canada produces 71% of the world's pure maple syrup and it's exported to approximately 50 countries around the world. So it makes perfect sense that the leaf of the sugar maple is the center of the National flag of Canada. Ontario is packed with maple sugar festivals so get ready to discover the nectar of the trees and welcome the spring harvest.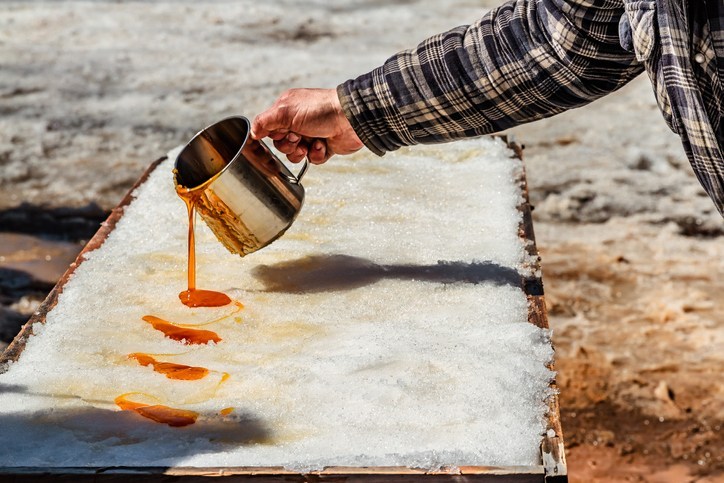 Maple in the County.
When: March 23 – 24, 2019.
A beautiful road trip to Prince Edward County will lead you to Maple in the County during this two-day celebration. This fun event features pancake breakfasts with fresh maple syrup, taffy on snow, artisan vendors, sugar shack demonstrations, music and dancing to commemorate the season.
Syrup Fact! Historically, it was Canada's Indigenous People's of the Eastern Woodlands that discovered the benefits of maple sap while gathering it every spring before European settlers even arrived.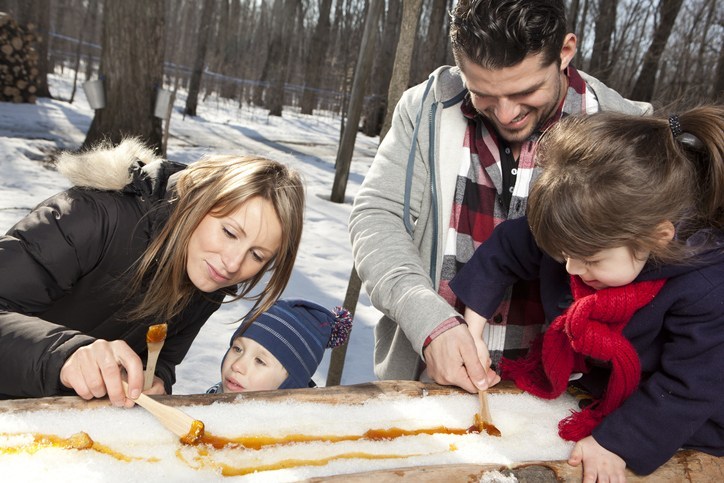 Purple Woods Maple Syrup Festival.
When: March 8 – 10, 13 – 17, 23 – 24, 30 – 31, 2019. Closed March 11, 12.
Oshawa is home to Purple Woods Maple Syrup Festival taking places on select dates in March at their sugar bush. Sap is collected from 800 Maple Trees and boiled at Purple Woods and you can witness this phenomenon with fireside maple syrup production demonstrations. The exciting family friendly event offers interpretive tours, story telling and hands-on activities for all ages. Visitors can also explore their pioneer cabin, taste cedar tea and check out the modern sap evaporator that is used to process sap into syrup.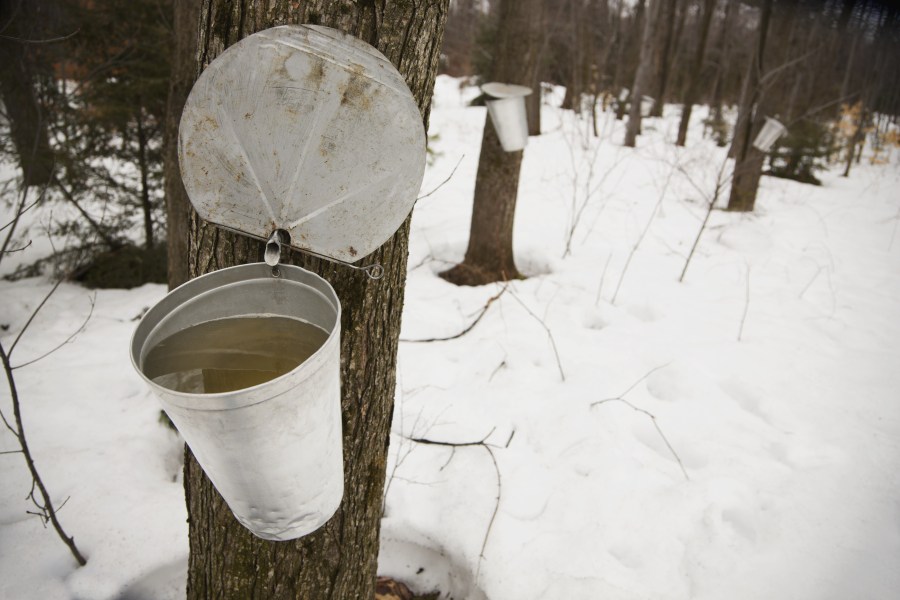 Canada produces 71% of the world's pure maple syrup.
Sweet Water Season.
When: March 2 – April 7, 2019.
Take a road trip to Milton's Crawford Lake in the Conservation Halton region for Sweet Water Season, a festival happening on select weekends, March Break and holidays. Learn how maple syrup was discovered and used by Indigenous People through their interactive Sweet Water demonstration and a visit to their reconstructed Iroquoian Village.  Kids can take part in a maple themed discovery hunt and everyone will enjoy tasting different grades of syrup.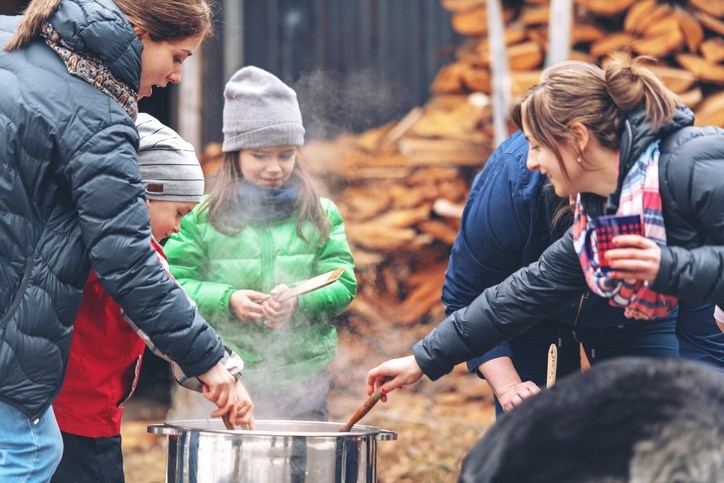 Streetwater Harvest Festival.
When: March 23 – March 24, 2019.
Wye March Wildlife Centre in Ontario's Lake Country will be hosting their 28th annual Streetwater Harvest Festival over two days. This family friendly event features kids games and activities, woodcarving demonstrations, live music and of course pancakes with maple syrup. This unique festival will be celebrating the history of maple syrup and exploring how it has shaped our cultural heritage.
Syrup Fact! It was back in the late 1700's and early 1800's that maple sugar production started with the early settlers.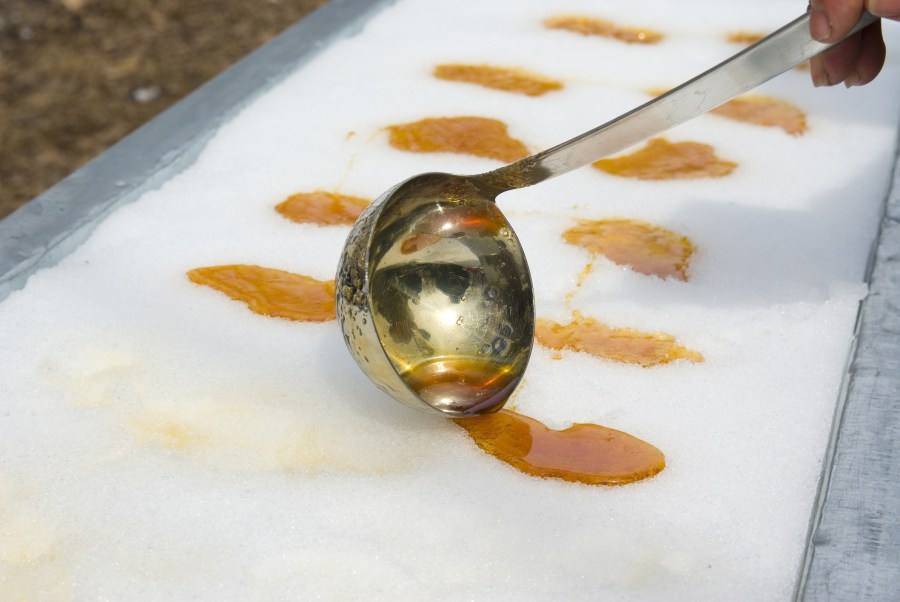 Bronte Creek Maple Syrup Festival.
When: March 2 – 3, 9 – 17, 23 – 24, 30 – 31, 2019.
Oakville is home to Bronte Creek Maple Syrup Festival located at Bronte Creek Provincial Park. The maple syrup festivities are happening over March Break and every weekend in March. There is a lot to do here including the Spruce Lane Farmhouse that recreates life from 1899 in a living history museum. Costumed interpreters from the 1890's will show you how the fresh sap is collected and syrup is made. Save time to devour maple taffy on a stick and hot pancakes with syrup at the Pancake House.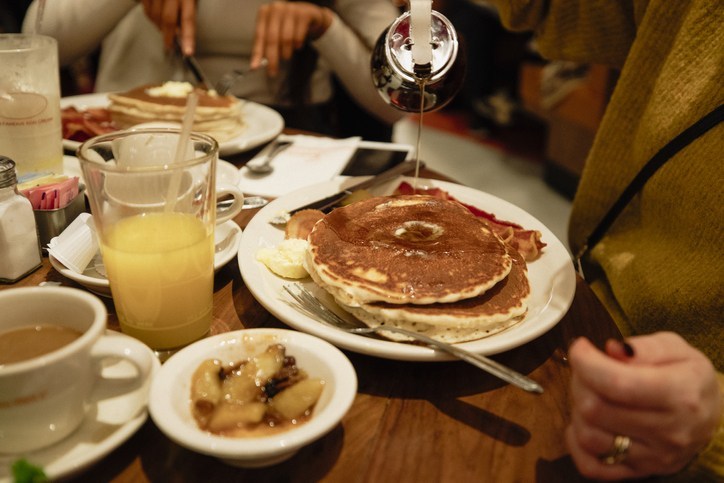 Horton's Home Farm Maple Syrup Festival.
When: Weekends: March 9 – April 7, 2019.
Horton's Home Farm is located east of Aurora in Stouffville and the location for their annual Maple Syrup Festival. This family run business dates back to 1961 when they began to develop the property with nature trails, ponds, a conservation area and a hand-operated maple syrup operation for personal use. Flash forward to today and over one million visitors have experienced their programs including Christmas tree farming. Take a self guided tour on their property through the maple woods and see the maple sap boiled down to syrup. There is a log cabin, museum, hiking trails, and delicious sap and syrup samples. It's recommended to dress warmly, wear boots and bring cash as they don't take debit or credit.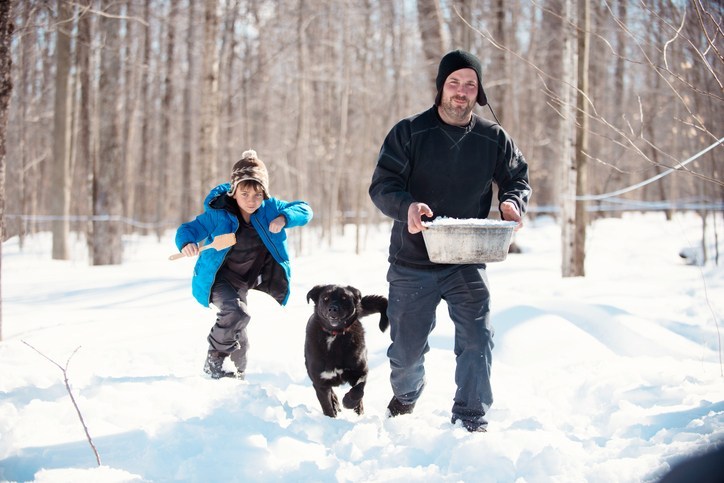 Regardless which Ontario festival you attend don't forget to purchase fresh maple syrup to take home for your own pancakes or waffles and be a part of the $381 million dollar industry in Canada.