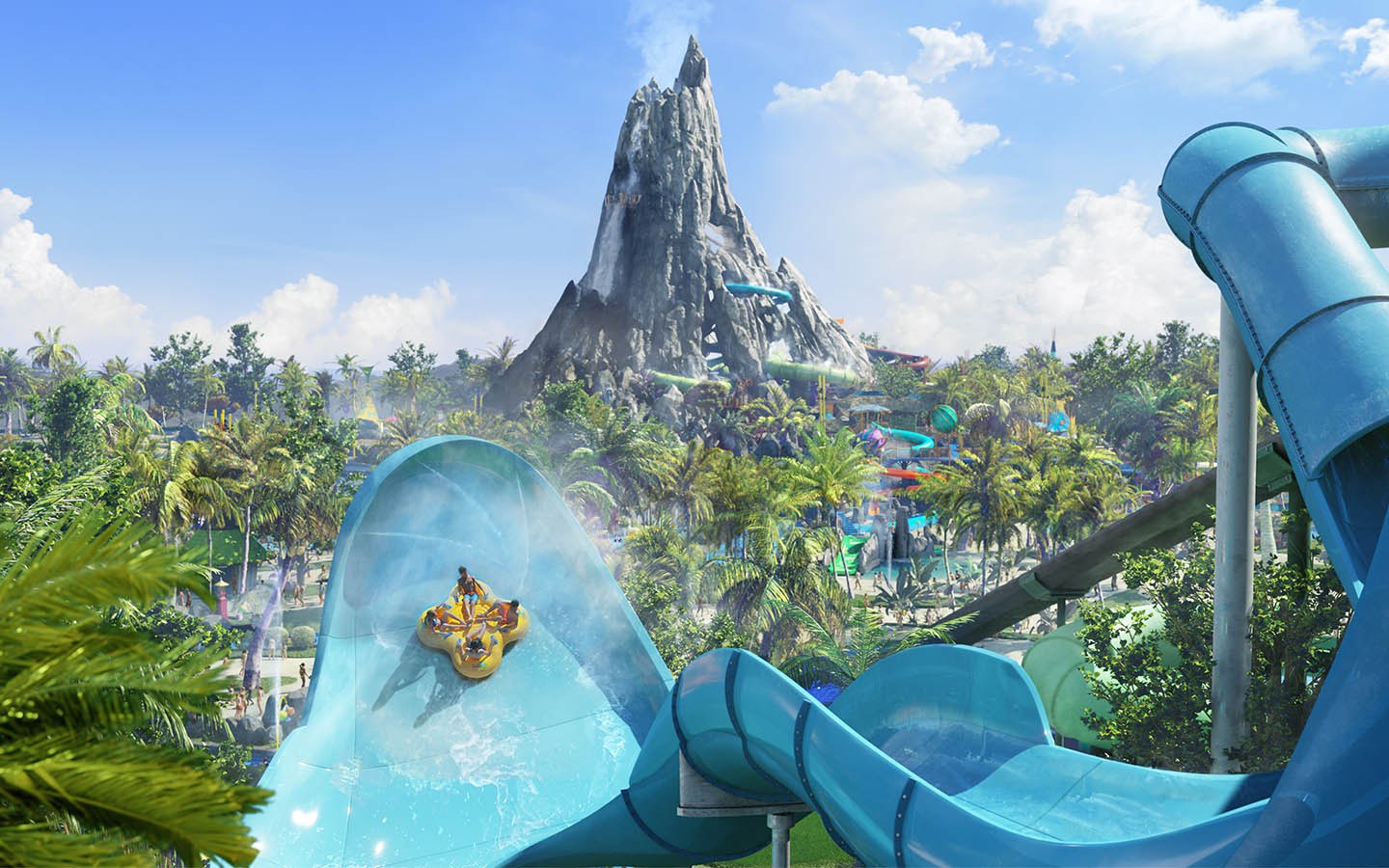 Universal Orlando has entertained you in so many ways and now they will do it again with their new water theme park – Universal's Volcano Bay – now open. So pack your bathing suits and your sunscreen and get ready to make a splash.
Volcano Bay is designed for thrill-seekers of all ages and promises to entertain and delight. There are over 18 thrilling attractions, rides for kids, fun for the family and places to kick back and relax.
Best of all, you don't have to wait in long lines. Universal has introduced the TapuTapu Wearable, which you will receive when you arrive at the park. It enables you to virtually wait in line while you enjoy other areas of the park. The wearable will alert you when it's time for you to ride so you can head to your desired attraction.
 Here are some key attractions:
Krakatau Aqua Coaster – This coaster plunges down dark passageways where you'll then be launched upwards and downwards through the interior peaks and valleys of the volcano and propelled through waterfalls.
Honu – experience the twists and turns of underwater currents just like Honu, the sea turtle. Hang on tight as the raft sweeps up two massive walls, through ocean mists and down into sparkling pools in this thrilling adventure.
Puihi – test your bravery as your six-person raft careens through a dark, winding tunnel before it explodes out into a massive funnel formation. You'll feel the stomach-flipping thrill of a zero-gravity hang time before splashing your way to safety at the bottom.
TeAwa The Fearless River – Take a thrilling whitewater ride along TeAwa the Fearless River. Race along a roaring, watery onslaught of churning rapids and choppy waves hanging tight to your inner tube.
Ko'okiri Body Plunge – featuring a 70-degree fall through a drop door and 125 feet of screaming, white-knuckle fun, this dizzying descent is not for the meek.
Learn more about CAA Member-exclusive benefits when you book your Universal package.