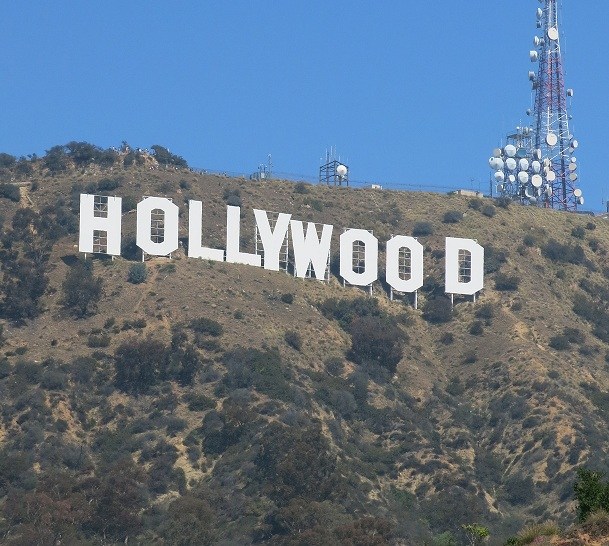 One of our CAA Associates recently embarked on a two-week road trip through the state of California and brought back some incredible photos and helpful advice for those considering the trip. Her first week was spent along the Pacific Coast Highway/Highway 1 where she enjoyed scenic drives, beautiful wineries, famous cities and even the illustrious Hollywood Boulevard. Enjoy! Click here to read part 2.

What you need for the drive:
• TripTik®, a free route planner
• Road maps ($4.95; free for CAA Members) for California, San Francisco, San Diego and L.A.
• Northern and Southern California TourBooks® ($17.95 each; free for CAA Members)
Day 1: San Francisco
Plan to park in one of two parking lots near the bridge and walk across the iconic structure.
Spend the afternoon wandering Union Square, browse the shops for brand names and designer labels or enjoy a coffee, live music and local artwork in the square.
Day 2: Wine Country
Drive to Sonoma Valley (approx. 1 hour from San Francisco). Stop in at Sonoma Plaza for breakfast or lunch and souvenir shopping. Among the many wineries is Buena Vista Winery, the oldest in California, which is worth visiting for a tour and tasting.
Next stop is Napa Valley (approx. 20 mins from Sonoma)
Drive scenic Hwy 29, on either side of the highway there are rows among rows of vineyards for the picking.
Stop in the quaint town of St. Helena for dinner before heading back to San Francisco.
Tip: reservations are required at some wineries.
Remember: if you plan to drink, don't drive. Many wine tours offer bus/shuttle transportation leaving from San Francisco!
Day 3: San Francisco
Take the famous San Francisco cable car to Lombard Street (the winding road), tour Fisherman's Wharf and Pier 39 before heading on a cruise of the Bay and Alcatraz.
There are plenty of souvenir shops along the Wharf selling "I escaped Alcatraz" t-shirts.
Visit Telegraph Hill and climb the Coit Tower for views of the city and the Bay.
For chocolate lovers, stop in the Ghiradelli Ice Cream shop (Ghiradelli Square) for specialty sundaes, hot and cold drinks and other sweets.
Tip: tours of the Bay and Alcatraz fill up quickly, so book at least two weeks in advance.
Day 4: Scenic Drive 1
Leave San Francisco and head for the scenic drive along Hwy 1.
Stop in Monterey for lunch at the Wharf before taking the 17 mile drive along the coast which winds up at the world renowned Pebble Beach golf course.
End the day with dinner in Carmel-by-the-sea, a quaint picturesque seaside town with cottage-like homes.
Day 5: Scenic Drive 2
The coastal drive along Hwy 1 draws in nature lovers, surfers, photographers and tourists.
Give yourself enough time to stop along Hwy 1 for the breathtaking vistas of the coast, cliffs and wildlife. Take a break in Lucia for a bite to eat at a road side restaurant with stunning views.
Explore San Simeon and stop at Hearst Castle, atop a hill overlooking the ocean, for a taste of the opulent lifestyle of W.R. Hearst, an American newspaper publisher.
Tip: pre-book your tour of Hearst Castle a day or two in advance.
Drive to Santa Barbara (approx. 2.5 hours).
Day 6: Santa Barbara
Explore the Santa Barbara waterfront, Chase Palm Park, Butterfly Beach and the Wharf by foot or bike. Some hotels and inns include bike rentals.
Enjoy lunch in downtown Santa Barbara followed by shopping along State Street.
Day 7: Los Angeles
Drive to L.A. (approx. 1.5 -2 hours depending on traffic) L.A. is notorious for its traffic.
Take a scenic drive on Mulholland Drive through Hollywood Hills.
For shutterbugs, the best place to snap a picture of the Hollywood sign is in Lake Hollywood Park on Canyon Lake Drive.
No trip to L.A. is complete without a star-gazing stroll along the "walk of fame" and a visit to the Dolby Theatre, home to the annual Academy Awards. There are plenty of shops along Hollywood Blvd to buy your own Oscar keychain or magnet.
For the shopaholic, Rodeo Drive in Beverly Hills is not only lined with palm trees but with shops such as Prada, Gucci, Valentino, Armani, Versace, Dior and much more.