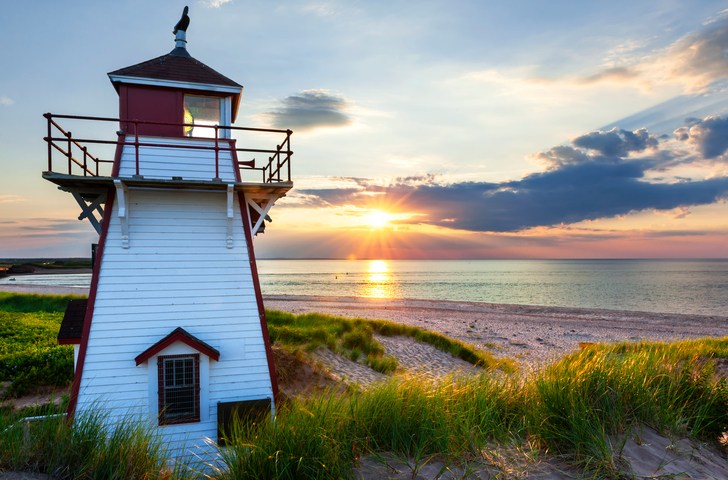 There is no need to leave Canada to experience fresh sea air, beautiful sandy beaches, and stunning red sandstone cliffs. Prince Edward Island, Canada's smallest province, is packed with opportunities to explore nature, learn about our country's history, and experience unique island activities. PEI is also the perfect location for day road trips and you can drive through small villages with views of the coast and lighthouses. Due to the size of PEI, it's possible to do activities in Charlottetown in the morning and in the afternoon be relaxing on the beach, kayaking along the bay, or biking the Confederation Trail!
Here are five activities to get you excited about a trip to Prince Edward Island.
Climb A Lighthouse.
Prince Edward Island is home to many iconic lighthouses and it's hard to choose just one to visit. Point Prim Lighthouse in Belfast is the first and oldest lighthouse on the island dating back to 1845 and definitely a good one to check out. You can actually climb to the top up several levels on a narrow ladder and explore the small bedroom and cooking area from decades ago. At the top you have a birds eye view of the island and can imagine what it was like for the keepers of the light when ships relied on the lighthouse for sea trade and travel. Point Prim is also the perfect location for a family picnic, so pack a lunch and enjoy the view from one of their picnic tables. Don't forget to shop for authentic lighthouse souvenirs at the Keeper's Cottage boutique.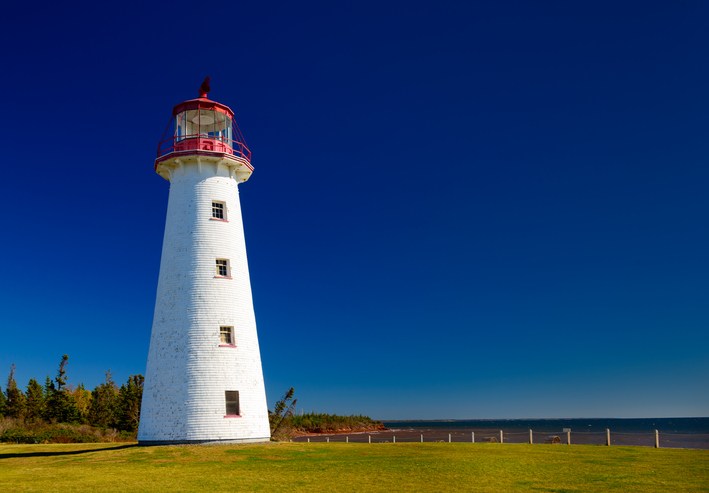 Play and Splash at Basin Head Beach.
If you are planning a day road trip to Souris be sure to stop at Basin Head Beach along the way, located off route 16 in Basin Head Provincial Park.  With white sandy beaches you will think you are in the Caribbean instead of Canada. This lifeguard supervised beach has a small café serving up fresh PEI fried potatoes, change rooms, showers, a play area for kids, and parking. Locals and visitors from around the world splash in the cool crisp water during summer months, build sandcastles, and play a variety of beach sports including Frisbee and volleyball. But perhaps the most unique thing about Basin Head Beach is the sand will sing to you. Also referred to as singing sand beach you won't be able to resist trying to make the sand sing as you walk along. That's right, the sand literally squeaks beneath your feet as you admire the sand dunes and ocean waves.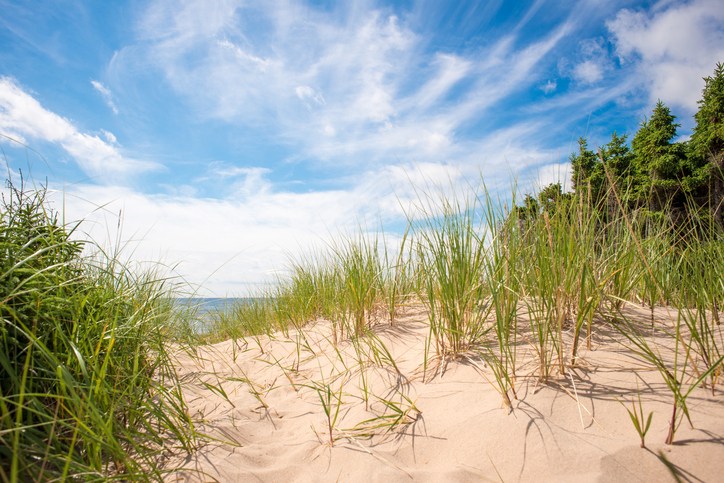 Bike Along the Confederation Trail.
If you are traveling with kids old enough to safely ride a two-wheel bike you are in luck as PEI has amazing biking trails that are easily accessible even for beginners due to the flat terrain. The world famous Confederation Trail is home to so much beauty and stretches a total of 435 km. What used to be an old railway line is now a gorgeous stone dust trail extending through several waterside communities including Souris and Georgetown. There is an ideal 15 km stretch of trail between Morell and St. Peters Bay and a convenient bike rental shop in St. Peters Bay. Confederation Trail Bike Rental Adventures is located on Northside Road in St. Peters bay. Bike rentals include a bike helmet (it's the law in PEI) and a handy trail map. Of course if you don't want to bike, the Confederation Trail is also great for walking. If you are looking for a peaceful place to stay nearby, Inn at St. Peters is a boutique hotel with individual cabins perfect for families.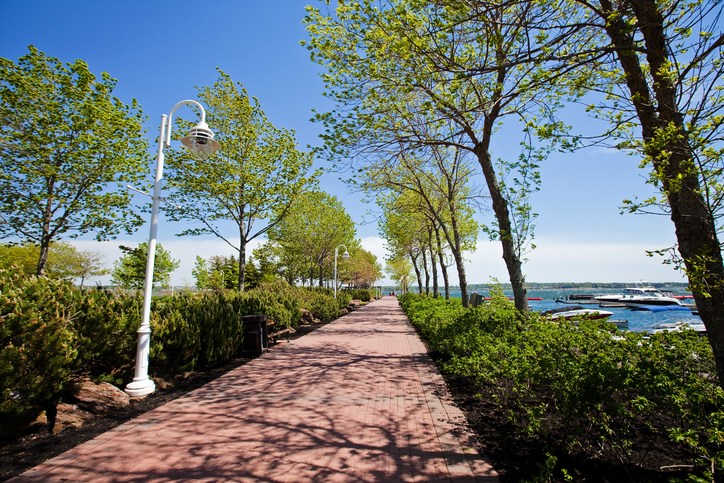 Kayak Along Rustico Bay.
There are plenty of opportunities to get out on the island's shining waters and soak up the sun. Outside Expeditions in North Rustico offers guided kayak tours for all ages and levels and is fun for kids that are interested in challenging and fun water activities. There are several guided options to choose from including a 90-minute trip up to a full day adventure, or you can customize an excursion that best suits your family. As you kayak along you will have incredible views of the island including red sandy shores, lush forests, and of course all the marine life around you. North Rustico is located next to Prince Edward Island National Park where you can discover marshes, dunes, and explore the diverse coastal terrain.
Explore Avonlea Village.
If the younger kids don't yet know who Anne of Green Gables is, it's time to introduce them to the phenomenon that began decades ago with author Lucy Maud Montgomery. Her world famous book was first published back in 1908 and centers around a spunky fictional character named, Anne and her wonderful adventures in Prince Edward Island. The stories of this lively red-haired orphan are famous worldwide with books, musicals, television series, and last year CBC television released Anne with an E for a whole new generation of fans. (Season Two premieres September 23 on CBC and Season One is on Netflix). PEI is packed with Anne activities and a good place to start is Avonlea Village. Explore an original schoolhouse and sit behind old desks to see what it would have been like to go to school in Avonlea, which is actually Cavendish. Kids love dressing up in period piece clothing at Mrs. Lynde's Dress Up Shoppe so bring your camera to capture the funny moments. For a delicious bite to eat after a busy day Piatto Pizzeria serves authentic Neapolitan wood fired pizza in Avonlea Village. Before heading home be sure to check out a glorious Prince Edward Island sunset over the ocean at least once.
Kayaks on PEI beach  photo courtesy of Miriam Porter.
Avonlea Village photo courtesy of Avonlea Village.