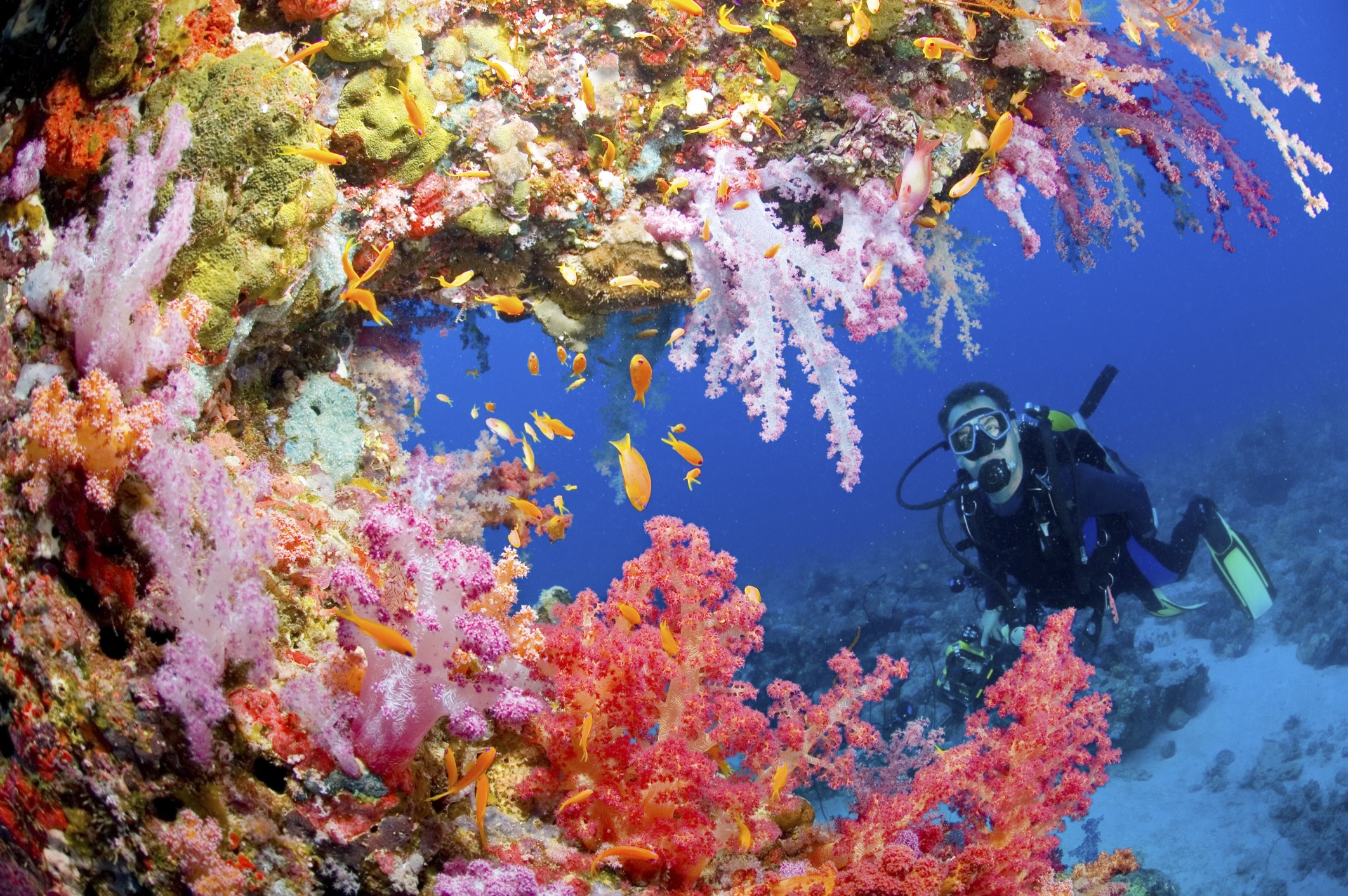 The Caribbean is a wonderful place to snorkel. The warm waters surrounding the islands are packed with colourful and lively marine life and impressive coral reefs – it's a world just waiting to be explored. So grab some floppy flippers and a secure mask and get ready to experience an natural underwater oasis in these five Caribbean destinations.
Nassau.
If you love swimming in clear blue water, the Bahamas is the place to be. This destination is made up of 700 islands and over 2,000 rocks and cays in the Atlantic Ocean, including Nassau, the capital city on the island of New Providence. Stuart Cove's Dive Bahamas provides round-trip transportation from your resort and offers an exceptional snorkeling adventure. They provide all the equipment – just bring a bathing suit, towel and snacks in case you get hungry on the boat. You will explore shallow reefs and shipwrecks around the waters of New Providence Island. Entire schools of colourful fish will greet you. The exact route of the day depends on how clear and calm the waters are and weather permitting you will have the opportunity to swim with Caribbean reef sharks in the wild. No pressure though – you can opt to take photos from the safety of their secure boat.
St. Lucia.
The island of St. Lucia is home to stunning volcanic beaches, unexploited waters, exceptional diving sites and the massive Pitons Mountains in the south. One of St. Lucia's most popular snorkeling destinations is Anse de Pitons as it's located right at the bottom of the famous Pitons. The bay is sheltered because it's protected by surrounding high cliffs and snorkeling areas are not far from shore. Another hot spot is Soufriere, which has several beaches along the coast that are ideal for snorkeling due to their location near the Pitons. Scuba St. Lucia has tours to the Anse Chastanet Reef that are buoyed off so that boats don't disrupt your snorkeling adventure and you'll be welcomed to the water by sergeant majors, trumpetfish, parrotfish and needlefish.  Make sure to bring your underwater camera as you'll want to capture all the beauty!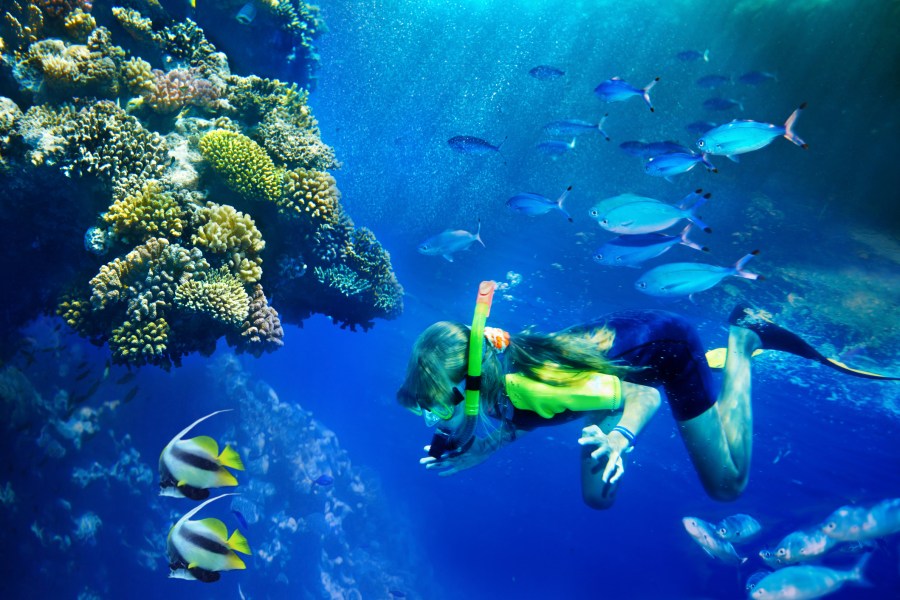 Jamaica.
The sea life and coral reefs in Jamaica are outstanding. Aquatic creatures include angelfish, pufferfish, boxfish, stingrays and magnificent seahorses. Sharks are also common around the many reefs in the waters surrounding the island, so always be on the lookout for safety reasons. Some Jamaican resorts, like Meliá Braco Village in Trelawny, have sheltered snorkeling areas right on site where guests can explore to their heart's content along the pristine shores. Alternatively, JuJu Tours in Jamaica also has many snorkeling options. One option explores Booby Cay Island by boat and includes an hour of snorkeling at a popular Negril tropical reef where swimmers can check out an old shipwreck and cannon, hidden caves and colourful marine life. They also offer a night snorkel package if you want to snorkel after the sun goes down.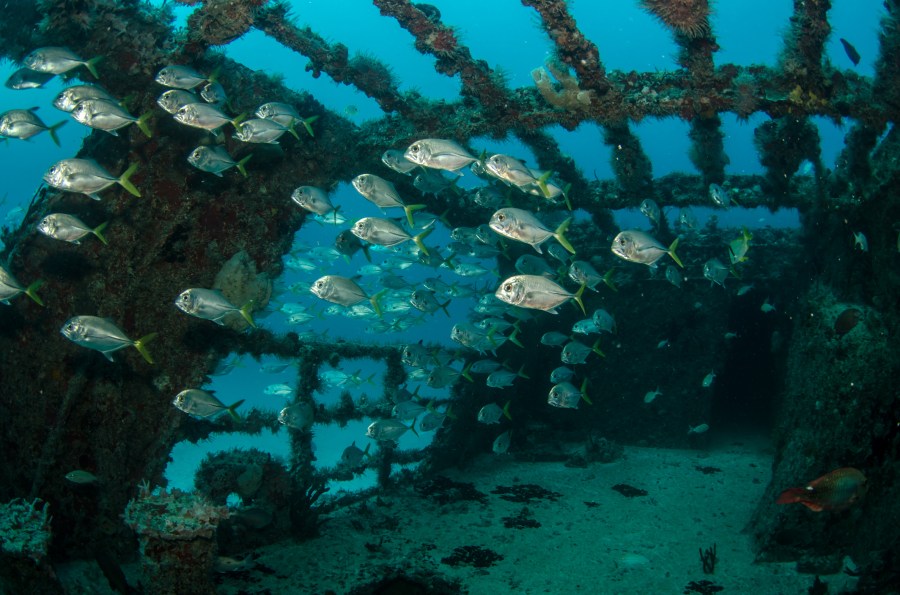 Aruba.
Aruba is located 15 miles north of Venezuela and has warm water, white sandy beaches, refreshing turquoise waters and a dry climate. Snorkeling fans in Aruba should pack their favourite flippers and head to Malmok Beach. It's a popular destination due to the shallow, clear waters, reefs and sunken wrecks. Several boat tour companies can take you on an expedition of the area, including SeaBob Aruba. This unique tour provides transportation and full gear and will lead you on a snorkeling adventure where you may even see sea turtles in the wild. Staying true to their name, the second half of this excursion introduces you to the SeaBob, an advanced underwater scooter that literally allows you to power snorkel through the water to explore more marine life.

Antigua.
Antigua, one of islands in the Caribbean nation of Antigua and Barbuda, is packed with stunning coral reefs and long stretches of sandy beaches. This former British colony was born out of the sea approximately 30 million years ago by a volcano. Antigua is a truly unique place to snorkel as it is almost completely surrounded by gorgeous coral reefs. There are so many beaches to choose from in Antigua and without a strong current you can snorkel right from the shore of your choosing with underwater visibility ranging from 50 to 140 feet. For a more remote snorkeling experience that requires a boat, take a local snorkeling excursion. Cades Reef located in southwestern Antigua is home to diverse marine life and is a popular choice to visit, as it's the largest reef formation and is also protected by Cades Bay Marine Park. Island Routes has a sail and snorkel tour aboard their catamaran Mystic where you can also snap photos of the picturesque Antigua coastline as you cruise along to your snorkeling adventure.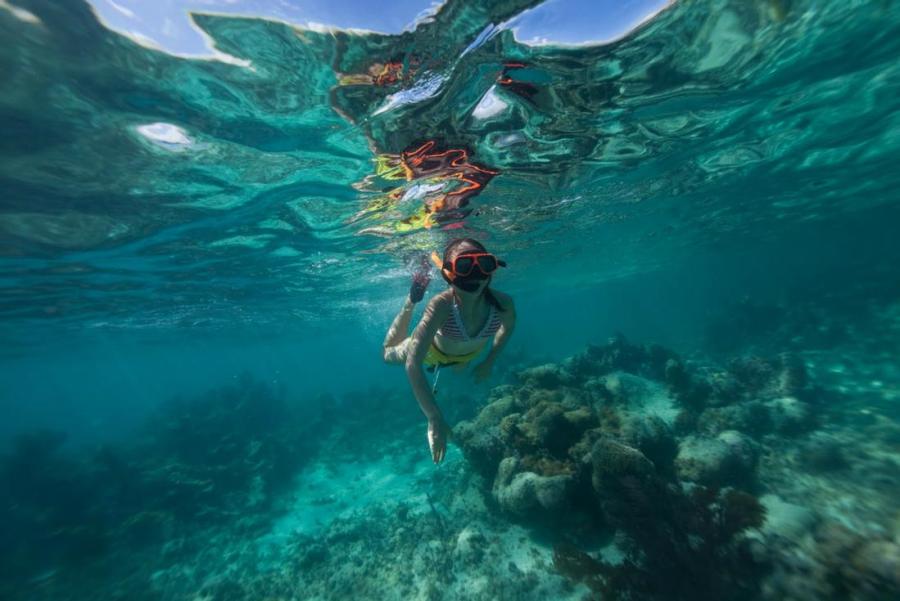 Are you beyond ready to snorkel in some of the Caribbean's most crystal blue waters and picturesque tropical reefs?
Check out CAA's latest vacation deals and travel packages to your dream tropical destination today!