Share Your Summer Adventure For a Chance to Win!
Enter for a chance to win a $1,500 travel voucher, an eight-day Park'N Fly voucher and luggage.
How to enter the Summer Adventure contest.
Enjoy your Summer Adventure.
Snap a photo of you having fun!
Upload your photo along with the entry form below for a chance to win your next adventure on us.
Contest runs July 19 – Aug. 12, 2023.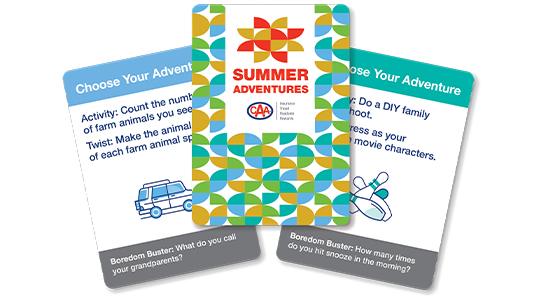 Looking for inspiration for your adventure? Visit a store or download our Summer Adventures playing cards.
Thank you.
Thank you for entering our contest. Your contest entry has been received.